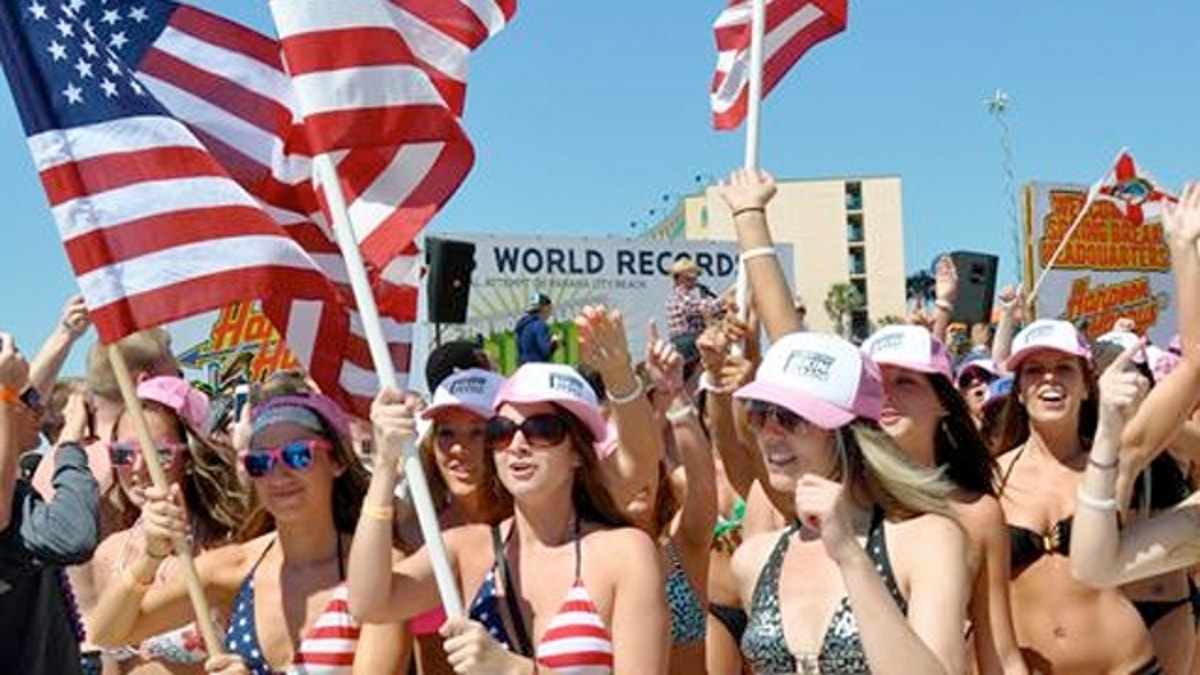 They did it --with no strings attached.
Despite some initial concerns about the gathering, 450 bikini-clad women broke the Guinness World Record for the world's Largest Bikini Parade Tuesday in Panama City Beach, Fla., beating Australia's record.
The mix of spring breakers from around the country and locals beat the record held by Surfers Paradise on the Gold Coast of Australia, where 357 women took part in a bikini march last October.
"This is not something you see every day, the organization to put this together was incredible" said Philip Robertson, Guinness adjudicator told WJHG.
Just before noon, the 450 women gathered to walk the parade route from Harpoon Harrys to the Miller Pier and back, which spans about a mile.
Participants traveled from as far away South Dakota, Alaska and Maine to be in the record-breaking parade.
Participant Karly Quinn from Maine told WJHG the Bikini Parade was her patriotic duty. "This is the most exciting day of my life, tears were coming out of my eyes, I'm so proud of the United States."
The Bay County Tourist Development Council came up with the idea to promote the area and get more tourists to the beach. But at the time, not everyone thought it was a good idea.
Some city leaders said that the idea to have hundreds of women parade around in a two-piece swimsuit would devolve into "Girls Gone Wild" on the beach.
"We'll have a lot of college kids and there's a lot of hormones flowing out there. It's very volatile and it doesn't take a whole lot for things to go sour," Panama City Beach city council member Ken Nelson told Fox News.
The win is sure to boost tourism to the area, and the Panama City Beach Convention & Visitors Bureau couldn't be happier.
Parade organizers are donating $1,000 to Beach Care Services, which provides short-term emergency assistance to people in need who live on Panama City Beach.