Be the first person ever to sleep in the Eiffel Tower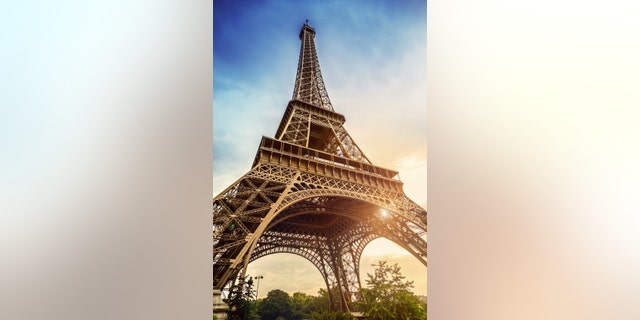 Many dream of visiting the Eiffel Tower but would you like spend a night dreaming inside one of the world's most iconic landmarks?
Four lucky competition winners will be first people in history to use the Eiffel Tower as their own personal vacation home next month.
Rental company HomeAway is taking over part of the first floor of Paris' signature structure for the duration of the UEFA Euro 2016 soccer tournament in Paris, and transforming it into Hausmannian-style living quarters. The first floor of the structure towers 187 above the city, affording views of the city's most recognizable attractions like the Arc de Triomphe, the Grand Palais, Sacre Coeur on Montmartre and the Seine River.
The competition, which opened Thursday, will let winners from four different locales host up to five additional guests each, on a once-in-a-lifetime sleepover at Paris' top real estate location. The overnight stays in HomeAway's Eiffel Tower Apartment will take place June 23, June 28, July 4, and July 8, and each group of guests will enjoy a private gourmet dinner created especially for them. The vacation package also includes three additional nights in Paris at a luxurious HomeAway vacation rental and round-trip transportation.
The winners will be announced on June 10, the day the tournament kicks off in Paris.

Brian Sharples, HomeAway CEO, called the move "unprecedented" and said it was "guaranteed to provide the most epic vacation memories of a lifetime."
Tourists have been shy to return to the City of Lights in the wake of November's coordinated terrorist attacks. City officials hope the soccer tournament will help reinvigorate stagnate tourism growth.