Baby on board: Child born on Jet Airways flight earns free tickets for life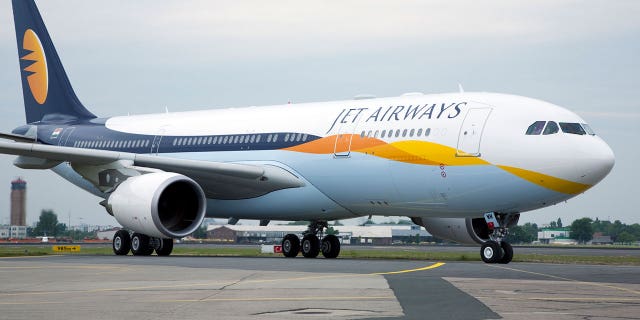 NEWYou can now listen to Fox News articles!
A woman aboard a Jet Airways flight gave birth to a baby boy somewhere between Dammam, Saudi Arabia, and Mumbai, India, on Sunday morning.
The Jet Airways aircraft was originally scheduled to land in Kochi, India, but diverted its path to for an emergency landing in Mumbai — over 930 miles north of Kochi — once the woman went into labor.
7 INSANE AIRLINE INCIDENTS CAUGHT ON CAMERA
The pregnant passenger — who was 30 weeks along upon boarding the flight — gave birth to the premature baby just minutes before the plane touched down, reported The Times of India.
"The baby was born around 8.45 a.m., while the flight landed at Mumbai at 9.12," a source at the airport told the site.
The passenger and her newborn son were taken to a hospital upon landing.
Jet Airways has responded to the news by gifting the newborn with free tickets for life, as he was reportedly the first baby born on one of their aircrafts. The airline also tweeted this photo in response to the situation:
"Jet Airways commends its crew for their response and promptness that saw them successfully translate their training into life-saving action," said Jet Airways in a statement obtained by BBC.com.
AIRLINE CREW DELIVERS BABY GIRL MID-FLIGHT
Airlines generally allow most pregnant women to fly during the later stages of pregnancy, though some require medical documentation or doctors' notes after a certain stage. The TSA lists the regulations from many major airlines here, though they recommend any woman planning to fly at 30+ weeks should "have a contingency plan."