Australia's Pink Lake and other oddly colored bodies of water
From salt lakes in Africa to volcano pools in Indonesia, these stunning bodies of water feature every color of the rainbow.
1. Peyto Lake - Alberta, Canada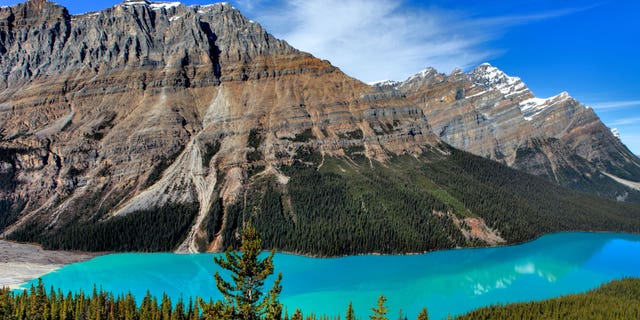 Picture-perfect Peyto Lake in Banff National Park gets its color from rock flour that fill its waters. These tiny bits of glacial sediment turn the lake an almost unreal-looking shade of turquoise.
2. Hells of Beppu - Beppu, Ōita, Japan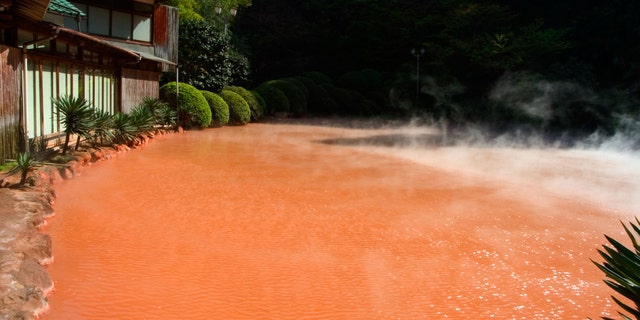 The hot springs at Beppu, referred to colloquially as the Hells of Beppu, are located on Japan's Kyushu Island. The eight springs range in color from turquoise to rust. Chinoike Jigoku (Bloody Hell Pond) is a must-see—it boils blood red, as its name would suggest.
3. Don Edwards San Francisco Bay National Wildlife Refuge - Fremont, California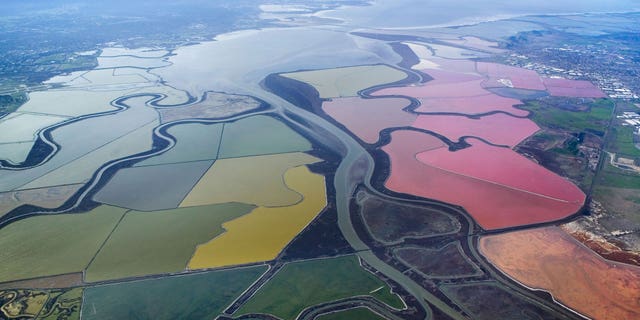 This U.S. National Wildlife Refuge on the southern end of the San Francisco Bay offers plenty of sights on foot, but to see its most impressive feature, you'll have to go up in the air. The Cargill-managed salt evaporation ponds located within this 30,000-acre park can take on just about any color of the rainbow depending on their salinity levels and which microorganisms are thriving in them at the time of viewing.
4. Emerald Lakes - North Island, New Zealand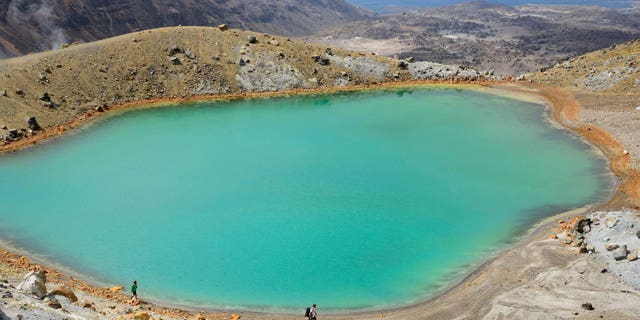 Tongariro National Park on New Zealand's North Island has earned two UNESCO World Heritage designations and is also the oldest national park in the country. Within the park lies the Tongariro Alpine Crossing, a 12-mile hiking route that takes you past the Emerald Lakes of Mt. Tongariro. The gorgeous green lakes get their color from the dissolved volcanic minerals in the water.
5. Laguna Colorada - Potosí, Bolivia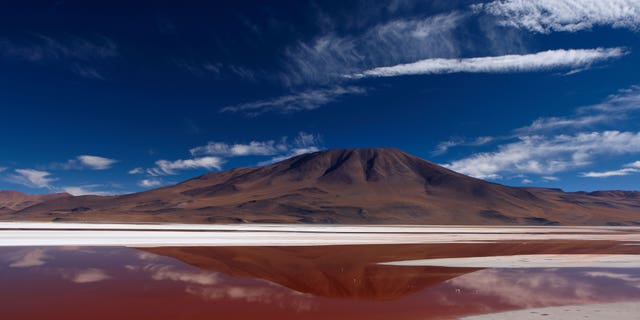 Bolivia's Laguna Colorada, which translates to "Red Lagoon", is a shallow salt lake that contains brackish water the color of rust. The lake is located within the Eduardo Avaroa Andean Fauna National Reserve, which is also home to the equally colorful Laguna Verde ("Green Lake").
6. Grand Prismatic Spring - Yellowstone National Park, Wyoming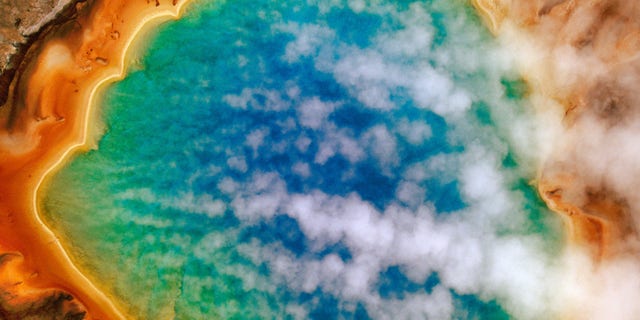 The largest hot spring in the United States also happens to be one of the most colorful bodies of water in the world. The Grand Prismatic Spring's colorful water is a rainbow of coloration caused by pigmented bacteria and can range from red to blue.
7. Lake Hillier - Middle Island, Australia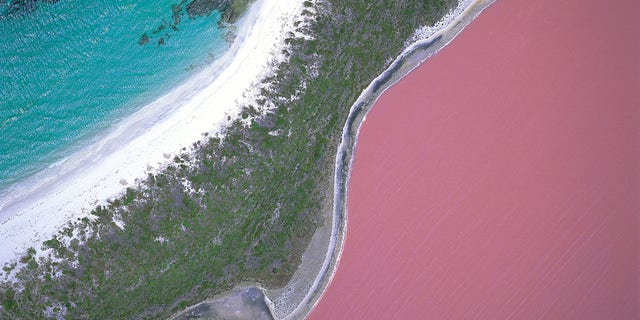 The pinkness of Australia's Lake Hillier remains a bit of a mystery, although theories about its cause are plenty (most scientists blame the bacteria living there). One thing is undeniable: This high-salinity lake is as bright pink as bubble gum. Located on Middle Island in the Recherche Archipelago, Lake Hillier's rosy color contrasts spectacularly with the stark white and the lush green of the surrounding beach and forest.
Discover more of the world's most colorful lakes, rivers and others bodies of water.
More from Conde Nast Traveler
15 Places You Won't Believe Actually Exist
The 4 Worst Cruise Ship Excursions
Tourist Attractions That Are Actually Worth the Wait