Animal activists outraged over planned Arizona dolphin exhibit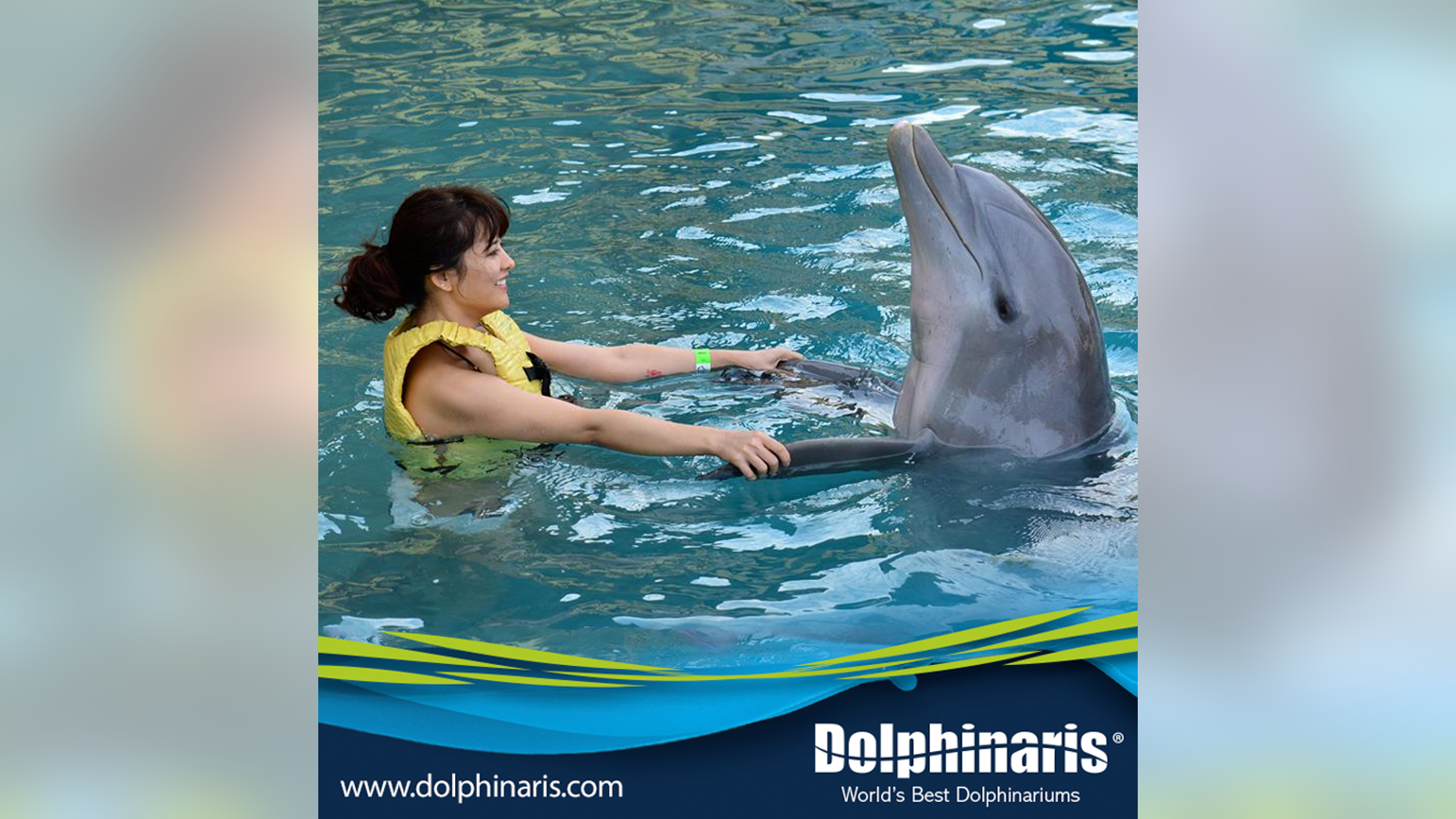 A dolphin aquarium complex currently under construction in Scottsdale, Ariz. is making waves among local animal rights groups.
The million-gallon Dolphinarium is being built right next to the Odysea Aquarium and will reportedly let visitors swim with dolphins in a contained environment, according to FOX KSAZ.
Though the idea of swimming with the popular sea mammals is not a new concept, animal rights activists have taken issue with a part of the $20 million complex called Dolphinaris, which will be run by a Mexican-based company that has come under scrutiny from groups like PETA. The company plans to bring eight dolphins into Arizona from other Dolphinaris locations.
In the wake of Sea World's recent announcement that it will end its long-running whale breeding program, tourists are paying more attention to how animals are treated at themed attractions.
Animal rights groups have not only taken issue with the size of the proposed tank but also the idea of dolphins swimming in harsh, chrolinated water.
"When we think about the idea of giant concrete pools filled with chlorinated water in the middle of the desert, it doesn't strike me a wise use of scarce water resources," Courtney Vail, campaigns and programs manager at Whale and Dolphin Conservation, in an email to TakePart. "And it's as far from a natural environment for the dolphins as you can get."
On Monday the head of the Odysea Aquarium, said that the Dolphinaris exhibit is not a part of their complex. But according to FOX, local animal rights activists say they don't believe Vail, and say the deal was "kept quiet" until an article was published in a Mexican tourism magazine in January.
"We didn't find out about it until we learned about it in the Mexican media, and then we started to connect the dots and investigate a little bit further, and we found out there was indeed a captive dolphin coming to the desert of Arizona, and we couldn't believe it had flown under the radar for so long," Vail told the Fox affiliate. 

Odysea, which is home to penguins, sharks, otters and eels, has previously gone on record saying they will not exhibit any dolphins or whales.
The activists say they are planning petitions and protests to have their voices heard, and raise awareness to keep more captive dolphin exhibits from opening. An online petition against the project has so far received more than 3,000 signatures.
If construction continues as planned, the dolphin attraction will open in July.