American flight makes unplanned Texas stop due to disruption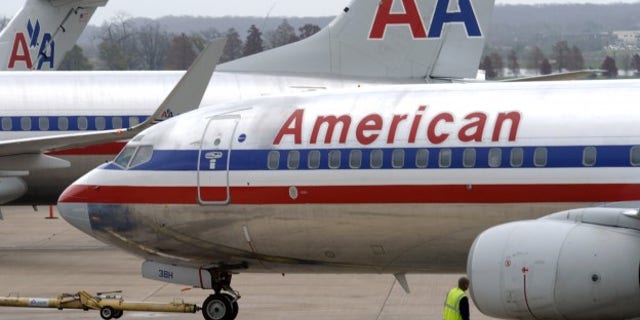 NEWYou can now listen to Fox News articles!
A passenger has been removed from an American Airlines flight to Dallas after causing a disruption that led pilots to make an unplanned stop in Lubbock, Texas Thursday morning.
Airport Safety and Operations Deputy Director Steve Nicholson said American Airlines Flight 2542 from Ontario, California, to Dallas-Fort Worth International Airport was diverted and landed in Lubbock at 5:20 a.m., according to Lubbock Online.
Nicholson described the disruptive passenger as "a single male subject who was not complying with flight crew's directions, and apparently was restrained aboard the aircraft."
The airline says other passengers helped flight attendants restrain the man during the redeye flight Thursday morning from Ontario, California.
American Airlines spokesman Ross Feinstein says the flight, which was carrying 143 passengers and six crew members, continued on to Dallas-Fort Worth International Airport after a delay of about an hour in Lubbock. No injuries were reported onboard.
Upon arrival in Lubbock, the subject was taken into custody by airport police. He was later transferred to University Medical Center for a clinical evaluation.
"All of our first responders handled the incident very well," Feinstein said, "there were no other passengers in danger."
The Associated Press contributed to this report.