American Airlines aborts plan to reduce legroom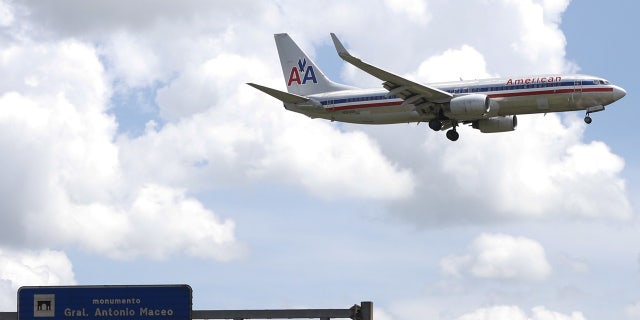 NEWYou can now listen to Fox News articles!
American Airlines has decided to ditch plans to reduce the legroom in their new Boeing 737 Max planes, which should save passengers — and their legs — from any undue discomfort.
American Airlines originally announced in May that they would be decreasing the pitch size, or the space between seatbacks, from 30 in. to 29 in. in three rows their new Boeing 737 Max planes.
Contrary to an older model of Boeing 737 — that has 160 seats —the 737 Max was originally going to try to squeeze 170 seats into the same space by reducing the pitch and installing a smaller bathroom.
MEDICAL WORKERS CRITICIZED OVER HANDLING UNRESPONZIVE AMERICAN AIRLINES PASSENGER
The LA Times ontained a statement that American Airlines released on Tuesday, in which the company said it had "received a lot of feedback from their customers and team members" regarding their plans to decrease the size of the pitch.
Feedback from unhappy travelers and staff members was enough to change their original plans, beceause American Airlines decided to take use alternative methods in order to increase their planes' seating capacity.
American now plans to remove one row of Main Cabin Extra seats — which have a pitch ranging from 35–37 inches, according to SeatGuru — and replace them with standard coach seating, effectively giving them 172 seats.
One happy traveler took to Twitter to express his feelings on American's decision to find a workaround:
CALIFORNIA FAMILY BOOTED FROM DELTA AIR LINES FLIGHT AFTER REFUSING TO GIVE UP SON'S SEAT
In the report from LA Times, American Airlines President Robert Isom said, "This is the right call for our customers and the right call for our team members who take care of them."