'Amazing Race' past contestants give winning tips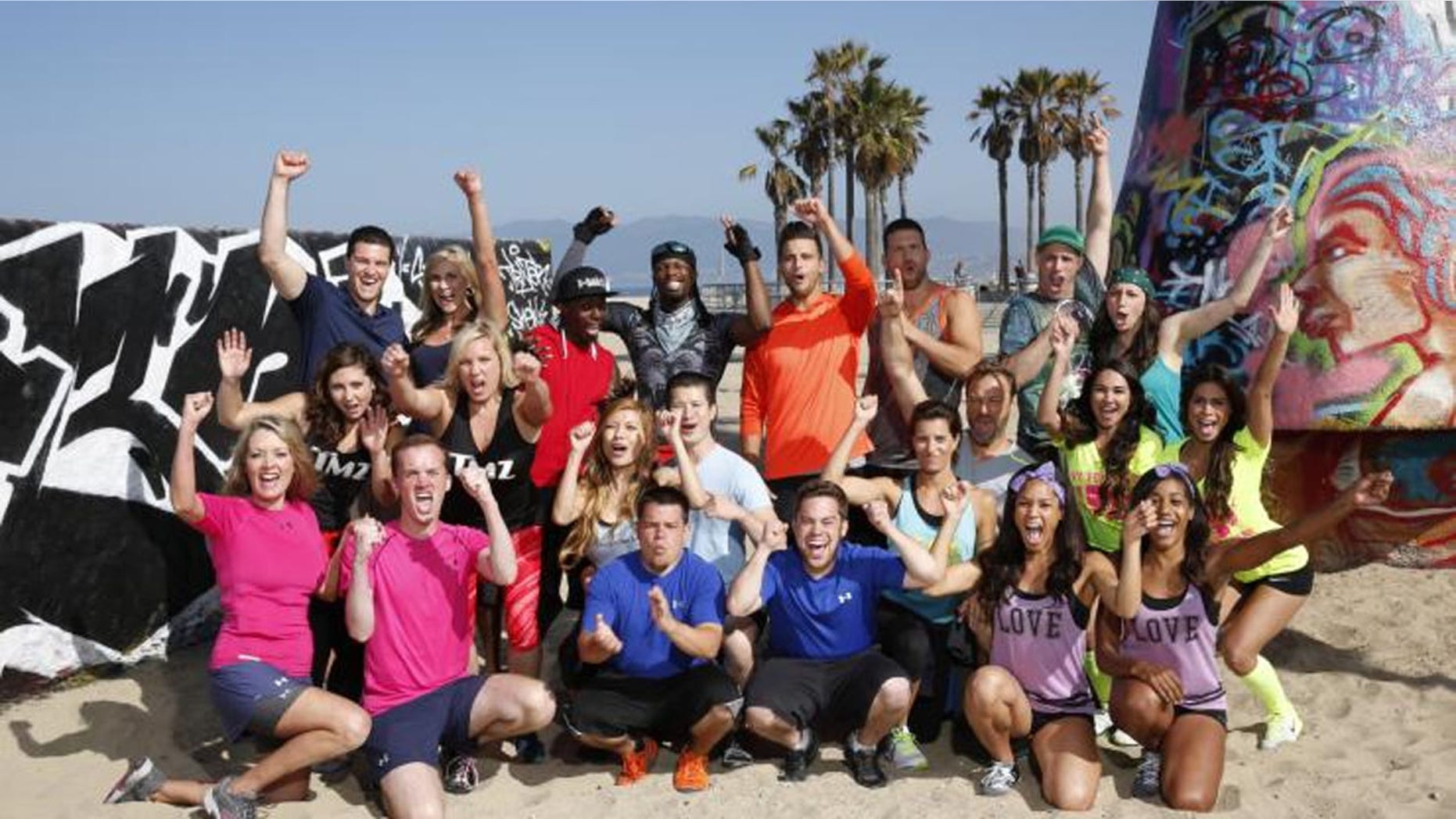 Tonight, viewers will watch as a new crop of teams will head around the world for a chance to win the $1 million grand prize on the latest season of "The Amazing Race".
Contestants on CBS' hit reality competition show their mettle as they're thrown mental and physical challenges while traveling in exotic and far-flung destinations. The goal is for 11 teams to complete tasks, then move on to the next location, while avoid being eliminated.
The cast of season 27 includes a team of TMZ co-workers, former New York Jets cheerleaders, doctors and teachers, and are paired in combinations that include a mother and son, siblings and best friends.
The teams kick off the adventure in Venice Beach, California and head to places such as Zimbabwe, Netherlands, India, Argentina, China, Poland, Argentina, France and Brazil.
As the latest nail-biting season is set to get underway, FoxNews.com tracked down some past winners to learn what it really takes to beat the competition, and find out what they are up to now.
1. Ernie Halvorsen and Cindy Chiang, Season 19
(AP)
Who they are: Ernie and Cindy both work as managers for The Kraft Heinz Company, a multinational food company.
Why fans will remember them: Ernie and Cindy were the first winning team that used the Express Pass (allowing the team to skip a task).
What are they doing now: Since the show, Ernie and Cindy got married in Chicago, bought a house and had a baby boy, named Maverick.
At the finish line, the couple vowed to use some of the prize money for a good cause. They delivered on that promise by supporting organizations like Thread International and Piece & Co. that provides job in developing countries.
Love to return to: Taiwan, Indonesia, Denmark and Iceland. "One of our new favorite places is Iceland because of the incredible natural environment and wonderful history," says Cindy.
Advice for contestants: "Play to win. The only leg that you need to win is the last one. Train and prepare for anything. Enjoy the ride and you'll make lifelong friendships with your fellow racers," says Cindy.
2. Josh Kilmer-Purcell and Brent Ridge, Season 21
(AP)
Who they are:  Brent is a physician who previously worked for Martha Stewart Omnimedia and Josh is a former advertising executive.  They now run a farm and lifestyle brand, Beekman 1802, from upstate New York.
Why fans remember them: Even though they never won a leg the entire race, they finished first when it really counted--at the finish line known as the Pit Stop.
What are they doing now: After winning, Josh and Brent left New York City, paid off the mortgage on the couple's New York farm and focused full-time on building their lifestyle brand Beekman 1802.
Today, the farm-based company boasts a full line of artisanal goods, which includes their signature tomato sauce, available in Target stores nationwide.
Love to return to: Josh would go back to Dhaka, Bangladesh. "It's an incredibly crowded and impoverished city, with almost twice the population of New York City, but the people are incredibly kind and generous," says Josh. Brent wants to return to Turkey.
Advice for contestants: The couple says the most important skill on the race isn't speed, strength, or smarts. It's good communication with your partner. Another tip? Don't give up.
3. Dr. Natalie Strand, Season 17
(Natalie Strand on left; CBS)
Who she is: Natalie (Nat) is a physician and a motivational speaker. She graduated from the Mayo Clinic College of Medicine and focuses her medical practice on pain management.
Why fans remember her: Nat and her teammate Kat Change --a friend and fellow doctor-- were the first all female team to win "The Amazing Race".
What is she doing now: Since crossing the finish line, Nat got married to Nathan Hill (she used some of her winnings to pay for a dream wedding) and gave birth in March to a baby boy, named Fletcher.  She and her family live in Phoenix, Arizona where she works as a medical director at a nearby hospital
As the first contestant with diabetes to win "The Amazing Race", she is also an inspirational speaker about the disease. "Letters poured in after the show. Mother's with young children diagnosed with Type 1 Diabetes would write to me and tell me how me being on the show gave their families hope after such a life changing diagnosis," says Nat.
Love to return to: Sweden and Arctic Circle. "It was so gorgeous! However, I could do without eating a sheep's head if I go back.  I would also like to return to Hong Kong," says Nat.
Advice for contestants:  "Enjoy it as much as you can. Realize that this is one of the very best things that will ever happen to you, so don't forget to soak it all in. Be nice to your race partner too."
4. Amy Diaz and Jason Case, Season 23
(Michelle Carpenter) 
Who they are: In 2015, Amy, a former Miss Rhode Island (2008), married Jason, her "Amazing Race" partner, who she was dating at the time. They both live in Massachusetts.  Amy works with a variety of charitable organizations and Jason runs a snow removal company.
Why fans remember them: One of their most memorable moments was when they contemplated doing a massive 490-foot-tall bungee jump off a tower in Donauturm, Vienna, called Fast Forward, but decided it was too risky because of weather conditions. They ultimately returned to the normal route.
What are they up to now: The New England-based couple tied the knot this spring and have plans to expand their family in the future. The newlyweds, who took their honeymoon in Australia, also hope show producers bring back past winners for an ultimate all-winners season.
Love to return to: Everywhere. "We returned to Austria and visited the Vienna Opera House. Amy even bungee jumped from the Danube Tower (the Fast Forward task in Leg 6 we weren't able to complete because of inclement weather)," says Jason.
Advice for contestants:  "Be mentally prepared for anything. Traveling is the most draining aspect. Most of the time is spent at airports, bus terminals, and train stations. But it is not always aired. The challenges are "fun" because they make the time go by fast, the adrenaline is pumping and that's what you look forward to most — the actual competition," says Jason.
5. Brennan Swain, Season 1
(Brennan Swain)
Who he is: A patent attorney from California.
Why fans remember him: Brennan (and his teammate and friend Rob Frisbee) won the very first leg of "The Amazing Race" ever, as well as the first season.
What is he up to now: Brennan says life changed drastically after the show (at least, for a short time). "I quit my law job and did some work in the entertainment world for a while. I did some hosting work for "Extra", "On Air With Ryan Seacrest", "Hollywood Heat" — and a few pilots that didn't go (anywhere)," says Brennan.  He is now back at his old law firm, living in Santa Monica, Calif., and also works with a number of charities.
Love to return to: Thailand.  "My favorite location on race was Krabi in Thailand. That's one place I have already revisited. I even went rock climbing with the same company that we rock climbed with on the race," says Brennan.
Advice for contestants: "The race is so frantic and stressful. You often can't remember what the places you visited look like. We visited Victoria Falls (in Zimbabwe) on the first leg of the race ever and I realized later that I couldn't even remember what it looked like. Later in the race, as we ran out of the Taj Mahal, I stopped my partner, Rob, so we could look at it for a few seconds and take a mental picture. As the old saying goes, stop and smell the roses... but not for too long," says Brennan.