Alaska Airlines bans man from future flights after sexual harassment claim: report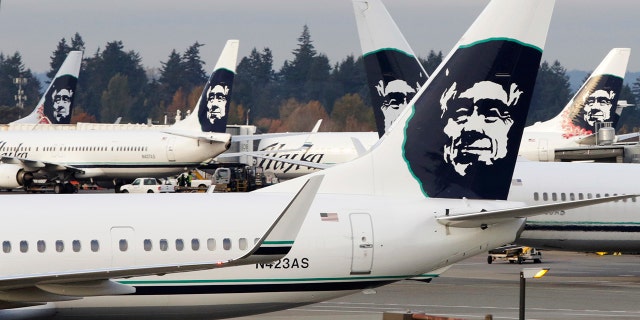 Alaska Airlines reportedly banned a California man over allegations that he sexually harassed a flight attendant.
Mike Timon, 53, told the San Diego Union-Tribune Saturday that he is being accused of touching the attendant's buttocks while he was in first class on a flight from Portland, Ore. to San Diego the day after Christmas.
Timon told the paper that he wanted another drink and "politely" touched the woman on her back to get her attention. He said he was immediately accused of touching her inappropriately and was greeted by police when the plane landed.
"For me to be accused of this, and for me to be escorted off the plane by police? This is it. I'm blowing up. It's unnecessary. It's discrimination toward me," he told the San Diego Union-Tribune.
Timon said he only had one drink and claimed to be "100 percent sober" at the time of the incident.
Alaska Airlines told the newspaper in a statement that it will not accommodate the passenger ever again.
"Alaska Airlines will not tolerate any type of sexual misconduct that creates an unsafe environment for our guests and crew members and we are fully committed to do our part to address this serious issue," the company said.
The airline did not get into the specifics of the incident, citing an ongoing investigation.
San Diego Harbor police said that it received statements from Timon and others. No arrests were made.