Alaska Airlines accidentally trolls Tomi Lahren, Twitter has a field day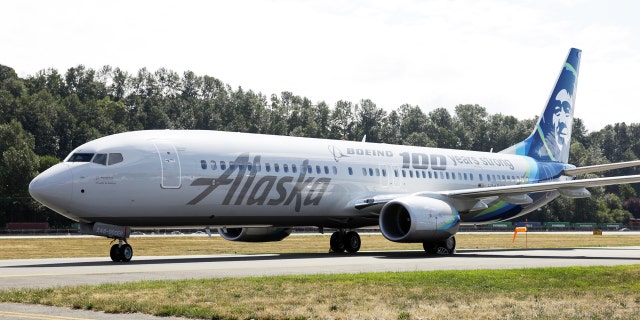 There's no doubt that conservative commentator Tomi Lahren is a divisive, controversial figure. So it comes as no surprise that Twitter had a field day when they thought Alaska Airlines was trolling her.
Lahren, who previously hosted her own show on The Blaze, apparantly had a pretty bad experience aboard a recent Alaska flight, because she took to Twitter on Sunday evening to label the airline as "dysfunctional" in a short post.
An Alaska employee named Ryan reached out to Lahren via Twitter in an attempt to understand her complaint. But, in doing so, he referred to her not as not Tomi, but "Tami" — a moniker she has literally expressed disdain for in the past.
Alaska is claiming that Ryan just made an honest mistake, but Lahren's critics on Twitter aren't so sure.
ALASKA FLIGHT ATTENDANT PRAISED FOR SAVING A HUMAN-TRAFFICKING VICTIM
Making matters murkier is the fact that Wale, a rapper who has been signed to Interscope and Roc Nation, has recently gotten into a Twitter feud with Lahren over this exact same issue, reports Uproxx. In Jan. 2017, Lahren tweeted at the rapper after she became aware that he was mistakenly referring to her as "Tammy" in his song "Smile." Wale later replied on Twitter, simply writing, "OK, Tammy."
In any case, Twitter was all too happy to believe that Alaska Airlines knew exactly what it was doing when they sent out that tweet. Dozens of users specifically praised Ryan, too.
And of course someone brought this latest incident to Wale's attention, much to the rapper's delight.
FOLLOW US ON FACEBOOK FOR MORE FOX LIFESTYLE NEWS
Lahren has previously worked as a political commentator for One American News Network and TheBlaze.com. She currently works on the communications team of the Great America Alliance.