Airport lounge turns away family for wearing Minnie Mouse shirts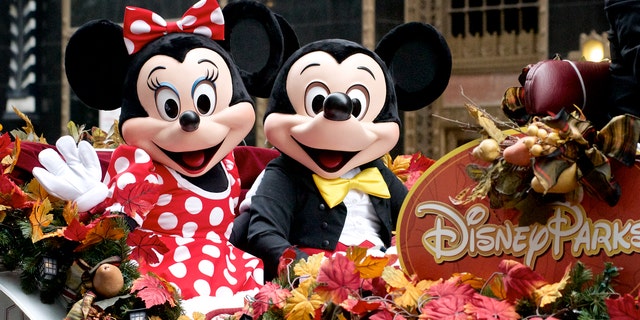 A snobby British airport lounge turned away an entire family headed for a Disney vacation in Florida — all because they were wearing Minnie Mouse t-shirts.
Emma Raikes, her mom, her 2-year-old niece Quinn and five other family members were initially told they were persona non grata at the Aspire Lounge at Terminal One of Manchester Airport on Monday morning.
Raikes said her mom, Jane Walshaw, shelled out nearly $220 for lounge entrance.
"We were extremely disappointed at the hassle we faced when trying to enter the lounge we had booked," Raikes, 33, told the Manchester Evening News.
"We are on a familymoon to Disney and did not think a Minnie Mouse t-shirt with our name on would be seen as offensive. It was a disappointing start to our holiday."
The family was allowed inside only after they were forced to cover up Minnie.
The airport lounge is operated and owned by Swiss aviation services firm, Swissport, and a company representative admitted they were wrong to boot the Disney-loving family.
"Our lounges do have a dress code in which we allow guests to wear a myriad of smart casual items and disallow other items such as tour shirts, sportswear and fancy dress, the rep said.
"On this specific occasion, the member of staff who dealt with the family was wrong to have asked them to cover their personalized t-shirts and has misinterpreted the dress code, which is designed to ensure a comfortable atmosphere for all guests within our network of lounges."
Lounge employees will be "re-educated," the company rep said.
"We sincerely apologize to the family for this genuine mistake and would encourage them to contact us directly to resolve this matter," according to the company.
This article orginally appeared on the New York Post.