Airport Guide: Los Angeles (LAX)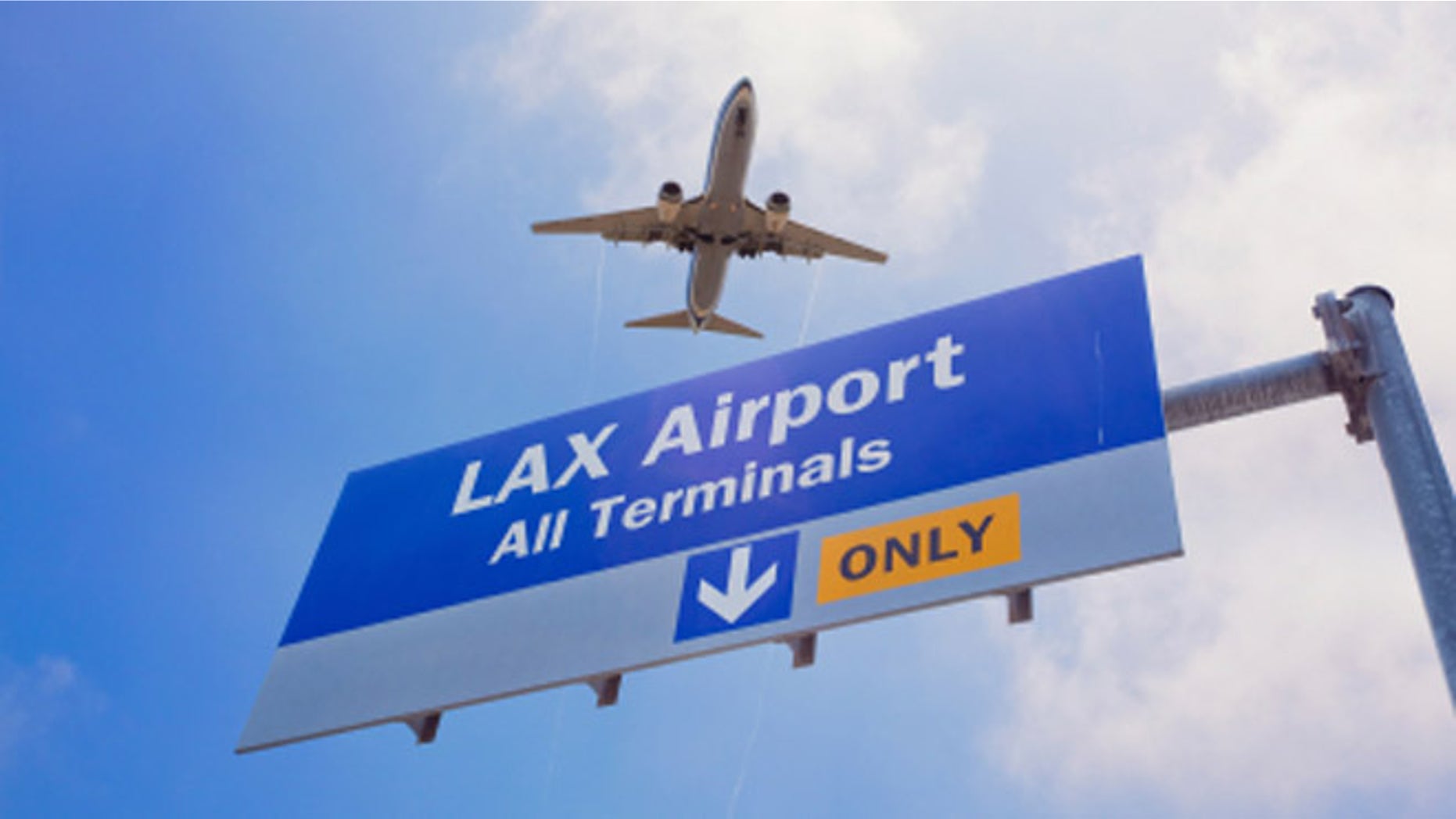 Los Angeles may have a reputation for being spread out, but nobody would ever call its airport sprawling. A holdover from another time, LAX's compact terminals have very little space for anything other than getting travelers in and out; sometimes it seems as if they haven't even got that. But, hey – at least it's near the beach. With this mini-guide, we do our best to untangle this busy airport.

Public transportation
It may come as a surprise, after years of being told there is no such thing as public transportation in Los Angeles, that there is – indeed – plenty of public transportation. In Los Angeles. You can, in fact, get most anywhere in the city, via the region's growing network of bus, light rail and even subway service. If you're headed to Downtown Los Angeles, there's a free shuttle from all terminals to the nearby Green Line light rail station. After a simple downstairs transfer to the Blue Line, you'll find yourself in the heart of the city, and it won't even take all that long. To continue on to Hollywood, change downtown (at 7th Street / Metro Center) for the Red Line, which will have you at Hollywood and Vine (or Hollywood and Highland) in no time at all. Note that both Downtown and Hollywood have their share of of rental car pick-up spots, should you choose to grab some wheels later on. Many people hop on without paying a fare, and compliance checks are rare, although the system is adding turnstiles at some stations to thwart fare-beaters. But with fares so low ($1.50) why take the chance. Buy a stored-credit TAP card for $1 if you're planning on using the system extensively.
Shuttles
The useful FlyAway service offers low-cost bus rides to Union Station and Westwood and two other locations less frequented by visitors – Van Nuys and the La Brea station on the Exposition Line light rail line. (From there, you can connect to downtown or Culver City, and within a year's time or so, downtown Santa Monica.) Service is relatively frequent and rates are affordable: $7 to Union Station, $10 to Westwood, $8 to Van Nuys and $6 to La Brea. You can pay by credit card when you get to the bus.
Taxi
Multiple cab companies serve the airport. All are required to charge a $4 airport fee on top of their rates. For travel to the downtown area, there's a flat fee of $46.50.  Compared to other major cities, taxi rates in Los Angeles are fairly reasonable, but note that if you're headed somewhere nearby, there's a $15 minimum fare on all trips departing the airport. Add in the $4 fee and you're looking at $19 to, say, go across Sepulveda Boulevard. Taxi stands are located on the lower level, outside of baggage claim.

Car rental
Most people arriving in Los Angeles will find themselves wanting a car. The rental car companies occupy any available space on the back streets off of Century Boulevard, just outside the airport. Some of the major brands are an uncomfortably pokey bus ride from baggage claim, depending on congestion and how many traffic lights your driver hits. The nearest major brand location to the terminals would be Hertz, but there's no significant time savings when you rent here – the ride may be marginally shorter, but waits for service at this branch are notorious. Taxes and fees are considerable, as are the rental rates. If you can avoid renting at the airport, do so – you'll often save a bundle by riding the train downtown or to Hollywood, or grabbing a cab to nearby Santa Monica and picking up a car there later on. Best of all, many city locations will allow you to return cars at the airport at no additional charge. Ask in advance.

Best food
There's much buzz surrounding the food options – outposts of popular local restaurants – at the new, centrally-located international terminal. (They're building a new one, right next to the old one.) But that's no help right now. These days, eating in the terminals at LAX is still somewhat of a disaster, with only Nate N' Al's at Terminal 2 rising above average. This branch of the Beverly Hills deli institution has considerable charm, considering the alternatives --which are mostly terrible. While not exactly a restaurant, the new-ish Klatch Coffee in Terminal 7 is an outpost of one of Southern California's best coffee roaster cafes; they have decent snacks as well. It's almost enough to make you happy you're flying United. And, the best for last: Don't forget The Encounter, the famous space ship-looking restaurant at the center of the airport, accessible from all terminals. This fine-dining spot is not in a secure area, and they won't look at you funny if you need to leave a pile of luggage next to your table. (It happens, all the time.)

Where to go drinking
There are a few middling bars in the terminals, but The Encounter is the clear winner, and always worth the walk. Views of the airport and surrounding area, the cocktail menu and some mightily cool décor make this a very civilized alternative to hanging around your gate watching the proverbial grass grow.

Best souvenirs
Until newer and better shops open up at the new international terminal – think a runway-adjacent Rodeo Drive, well, almost – you're stuck with some of the worst airport shopping in the history of airports. Then again, do you really need a better souvenir than a box of SoCal-favorite See's Candies? These classic but super-tasty chocolates are good enough that you'll want to buy an extra box to eat on the plane. You'll find them in Terminals 1, 3 and 4.

The long layover
Get down to the beach! Take the free C Shuttle out to the City Bus Center, located at the edge of the airport, and hop on the Santa Monica's Big Blue Bus Route 3, with frequent service into the late evening hours down to the city's Third Street Promenade, the popular shopping area just in from the famous Santa Monica Pier. It's about a half-hour trip, unless you're attempting this at rush hour, in which case build in at least an hour to get back to the bus center. Are you more the Venice type? Hop off when you see the giant Whole Foods Market on the left. Running right behind it is Rose Avenue, one of the hottest commercial streets in the neighborhood. (Superba Snack Bar, on the north side of the street, is one of the most popular restaurants in all of Los Angeles at the moment; they've got great homemade pastas and a very chic indoor/outdoor atmosphere.) When the road ends, you're on the quiet end of Venice Beach – the infamous "scene" is a short walk south. Fares on the Big Blue Bus are $1 each way, exact change is required, but you can use bills or coins. Note: Big Blue Bus operates a Rapid service – Route R3 – to Venice and Downtown Santa Monica as well, but only at morning and afternoon commute times. If you ride this instead, it'll shave a little time off your trip. Click here for more information.
Best airport hotel
With the airport hogging valuable beachfront real estate, you can imagine that there's a wide range of hotel choices – we're talking dozens, maybe up to 100 or more – within a fifteen-minute cab ride of the terminals. There are precious few standouts among them, and as you have likely already guessed, they are quite expensive, and not worth the money if you're just looking for a place to crash before an early morning flight. For that, stick as close to the terminals as you can – the Courtyard by Marriott, close enough to Terminal 1 that it can be done in a brisk walk (just follow the airline employees with their roller bags), has been recently renovated, setting it apart from some of its neighbors. Reasonable rates of $119 a night are not out of the question; they include wireless Internet.

More resources
For more information, visit www.lawa.org. To learn more about travel to Los Angeles, check out www.discoverlosangeles.com.

Low fares
For the lowest fares to LAX, hand-picked by our Dealhounds, click here.

More in this series

Fort Lauderdale (FLL)

New York-LaGuardia (LGA)

Honolulu (HNL)

Atlanta (ATL)