Air passenger's awful sandwich goes viral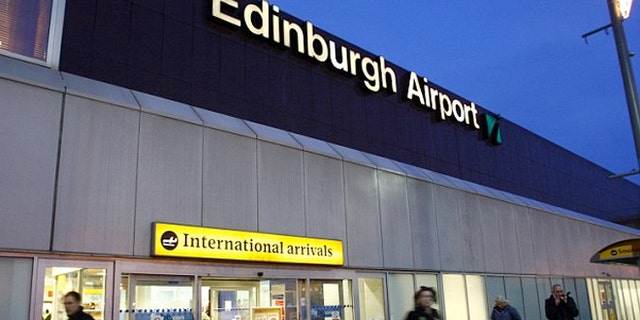 Airport food has made great strides in recent years, with more healthy selections and a greater variety of restaurants.
Apparently, the memo didn't reach the Edinburgh Airport in Scotland.
A Reddit user posted a picture of what could be the world's worst airport breakfast sandwich — bacon and egg on what appears to be an English muffin, except the main contents of the sandwich look as though they shrunk somewhere between the order and delivery.
"This is what a £3.20 bacon and egg roll from Edinburgh Airport looks like," wrote Spambox on the social media site.
That translates into $5 in U.S. currency — seems about right on the price for a breakfast sandwich, especially at an airport, but woefully short on ingredients. The passenger's posting of the picture prompted an interesting discussion on Reddit, and the news was subsequently picked up by European media outlets, including The Telegraph.
Spambox said he bought the sandwich at the Scottish chain EAT.
"People keep asking why I never took it back and as I said in the post I just thought it was overpriced $#!% cause it was an airport," he wrote, noting that he and his girlfriend got quite the laugh over it. "Look at it. It's so bad it's funny."
The man said he never thought about returning the sandwich.
"It's been about 15 years since I was in (an airport) so I figured it must be like that at all the places there," he wrote. "I just happened to pick this place cause it had the smallest queue."
A spokesman from Edinburgh Airport told The Scotsman paper: "We work closely with all of our food and beverage providers to ensure we offer customers the best choice of refreshments and service. Sadly on this occasion we fell below the mark and offer our apologies to this customer. Clearly this is not the service we should be providing and we will be addressing this complaint with EAT."
More from TravelPulse
WATCH: New Era For JetBlue Is Underway
The Top Ten Most Outdoorsy States in the US
This Is One Stopover You Won't Mind
How Sunscreen Could Save Your Unborn Child's Life
CDC Report: Child Contracted Measles at Airport