9 travel sites where photography is not allowed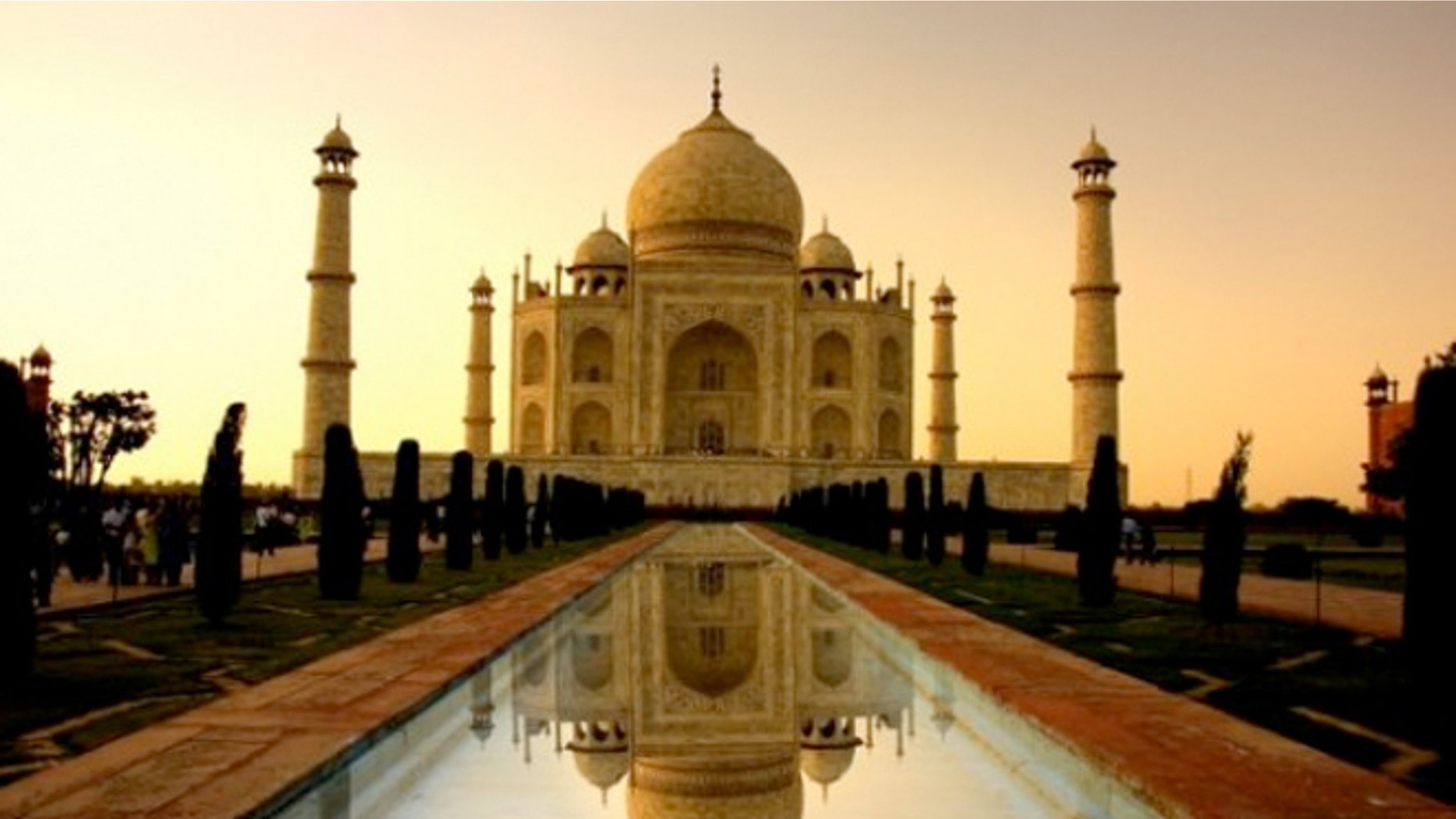 Forbidden Slideshow: 9 Travel Sites Where Photography Is Not Allowed
Put the camera away, shutterbug! Some of the most alluring places on the planet don't allow photography. But just because you can't take pictures doesn't mean a few photographers haven't snapped an image or two over the years. Here's a sneak peek inside some of the world's most private sites.
Main Reading Room, Library of Congress
Sure, you should keep your voice down at the Library of Congress's Main Reading Room, in the Thomas Jefferson Building. But the room also does not allow photography of any kind. Visitors are welcome to take in the marble columns and plaster figures that represent religion, history, and other disciplines.
Get there: Washington, D.C., is accessible by highway or air, but many Northeasterners prefer to hop an Amtrak train.
Taj Mahal
Built as a mausoleum for the wife of a 17th-century Mughal emperor, the Taj Mahal, in Agra, India, sets the bar high for marital devotion. Don't let its age deceive you: The site has a decidedly post-modern edge to it, combining architectural traditions from Persian, Ottoman, and Indian traditions. The Taj Mahal not only forbids the taking of photographs, but you'll also have to surrender food, cameras, and tripods at the door to collect on your way out.

Get there: The site is about a four-hour drive from New Delhi.
Amish communities
A sect of Mennonite Christians, the Amish live a rural agrarian lifestyle, shunning modern conveniences like automobiles and telephones. Horse-drawn buggy rides and the opportunity to step back into a 19th-century American aesthetic make Amish Country an irresistible draw for city slickers in search of relaxation. While the Amish welcome visitors, they ask that you respect their privacy by not snapping pics.
Get there: Lancaster County is about a 45-minute drive from Harrisburg and about 90 minutes from Philadelphia.
Rosslyn Chapel
Fans of The Da Vinci Code movie may recognize Rosslyn Chapel, in Roslin, Scotland, whose construction began in 1446. It features intricate stone carvings depicting not only Biblical characters and religious events like the Nativity, but also scenes of Scottish rural life, including a woman chasing a goose. The chapel's famous stone carvings include medieval knights in armor and the "Green Man," a pagan figure representing the union of humans with nature.
Get there: Take a taxi from Edinburgh.
The Valley of the Kings
The Valley of Kings, in Luxor, Egypt, is where royalty was buried between the 16th and 11th centuries B.C. Camera flashes can damage millenia-old artifacts such as mummies, but you may get your camera temporarily confiscated if you try to snap exterior shots here as well. Many of the tombs here were ransacked many centuries ago, but some were only discovered in the 20th century. They range in size from simple pits to multi-chambered "residences" decked out with scenes from ancient mythology.
Get there: Grab a taxi, bus, or, ideally, an air-conditioned train from Cairo.
Emirates Palace
You may be surprised to find a modern-day hotel on our list, but this is definitely a "when in the United Arab Emirates," situation, where the subject of a photograph, rather than the photographer, is usually considered the owner of the image. Last year a shutterbug who ignored the "no photography" signs was jailed. The Emirates Palace was built using marble from around the world, giving it a kinship with many of the world's more ancient wonders. Rooms start at $400 per night and can top $11,000.

Get there: This luxe lair is a 30-minute drive from the Abu Dhabi airport.
Bachkovo Monastery
No wonder cameras are a no-no at the Bachkovo Monastery in Bulgaria. Eastern Orthodox structures were first built here more than a thousand years ago, and some were destroyed during the Crusades. Surviving frescoes—delicate paintings originally executed on wet plaster— adorn the walls.In addition to these frescoes, the Bachkovo Monastery's cathedral also features an icon of the Virgin Mary that is said to work miracles for devotees.
Get there: It's about a two-hour drive from Sofia.
Golden Gai District, Tokyo
Right in the heart of Tokyo's Shinjuku district, the Golden Gai area, once a center of post-war prostitution, is now party central for young barhoppers and Western visitors. The only hitch? You guessed it: Signs in the street proclaim a photo ban. This aerial shot of the Golden Gai area of Shinjuku, Tokyo, shows one of the neighborhood's curious charms: Buildings are often only several feet wide, so elbowing up the bar often literally means, well, using your elbows.

Get there: It's a short walk from Tokyo's Shinjuku station.
Lenin's Mausoleum
The tomb of Vladimir Lenin, the first leader of the Union of Soviet Socialist Republics, was designed with the mausoleums of antiquity in mind, with some of its details reminiscent of ancient pyramids. What can you say about the embalmed body of a ruthless dictator who's been dead since 1924? Though Lenin's vision of a communist utopia has dimmed over the years, his earthly remains are still carefully tended to, and out of respect for the dead, photography is not allowed.
Get there: It's right in Moscow's Red Square.
SEE MORE FROM BUDGET TRAVEL:
10 Places So Strange They Could Be From Outer Space
20 Places Every American Should See