9 superlative Thanksgiving getaways
Looking for a break from tradition—or just the in-laws—this Thanksgiving? While plenty of families turn the long Thanksgiving weekend into a genuine vacation, not all can say they took part in the biggest, most fabulous, or most unconventional Thanksgiving in the land. From historic reenactments to epic turkey trots, here are some can't-miss ways to spend your Turkey Day away from home:
1. Most Authentic Reenactment: Plymouth, Massachusetts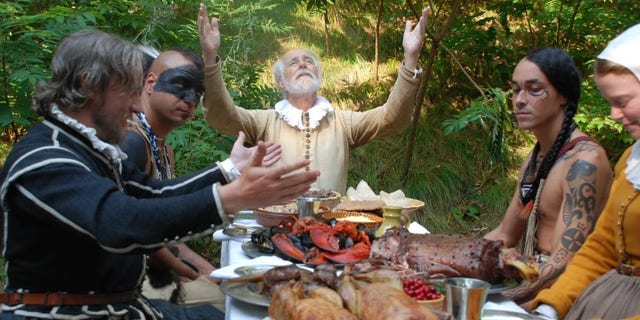 Many folks say that the Smithsonian-affiliated Plimoth Plantation, an hour from Boston, is roughly the site of the original feast between the Pilgrims and the Wampanoag natives—and it's also home to a full-scale reproduction of the Mayflower. To dine like those original Thanksgiving guests, you can choose from three options at the plantation: a greatest-hits-style Thanksgiving Buffet; the old-school America's Thanksgiving Dinner (with sides like steamed turnips and "Indian pudding," the New World answer to Hasty Pudding); and the history-buffed Harvest Dinner with the Pilgrims, which features costumed period characters and a menu that includes such delicacies as "Mussels Seeth'd with Parsley and Beer," and the pumpkin-based "Stewed Pompion." (Bonus: the Harvest Dinner is available on other select days, too, now through November 30.) Cost: The buffet costs $70 per adult, $47 for kids under 12; America's Thanksgiving Dinner costs $93 per adult and $67 for kids under 12; Harvest Dinner costs $66 for adults and $47 for kids under 12.
2. Biggest Parade: New York City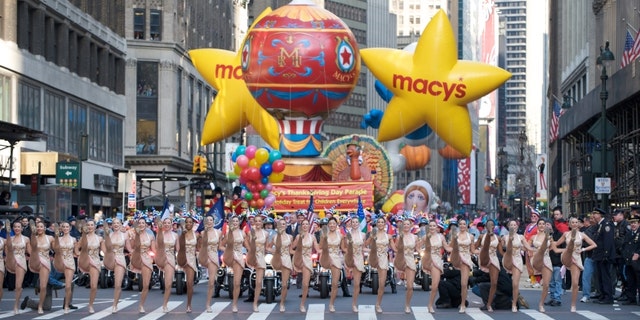 Now in its 87th year, the mega Macy's Thanksgiving Day Parade is reportedly attended by 3.5 million New Yorkers each year, and seen by 50 million more on TV. If you want to secure a comfy spot for watching the bands and balloons, New York's City's tourist board lists seven hotels along the parade route that offer excellent perches (including the Residence Inn Times Square). Another good way to soak up the energy is to watch Kermit & Co. get inflated: the day before Thanksgiving, hang out near the Museum of Natural History, which acts as the balloon-launching pad.
3. Trendiest Pumpkin Pies: Chicago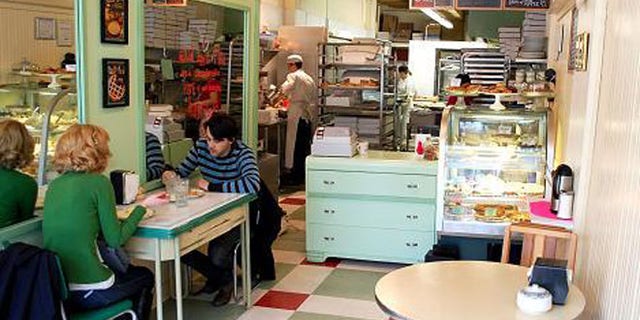 Amid the plethora of cupcake bakeries, one artisanal pie shops that repeatedly makes "best of" lists is Chicago's Hoosier Mama, which offers Friday-night "flights" comprising three small slices, with a choice of five or six rotating flavors. This Thanksgiving season, the pie selection includes a real-cream-infused pumpkin, as well as a cranberry chess pie and a maple pecan. Whole pies start at $20.
4. Loveliest Place to Embrace Gratitude: Dallas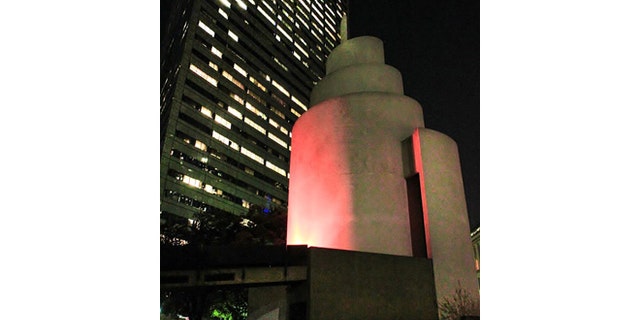 Mention Dallas and Thanksgiving in the same sentence, and most people assume you're talking Cowboy football. But Thanks-Giving Square—a chapel, museum and park in downtown Dallas—has been promoting the universal idea of gratitude year-round since it was built in 1964, and, no wonder, it stays open during the Thanksgiving holiday. The museum features the first Thanksgiving proclamation, penned in 1777 by Samuel Adams, and the chapel features the "Glory Window," one of the biggest stained glass works in the world. Cost: Free admission.
5. Most Brag-Worthy Turkey Trot: Las Vegas
Starting about 18 miles from the Strip, Vegas's 12K turkey trot runs along Lake Mead and offers some spectacular scenery (plus nicely even terrain) and passes through a whopping six tunnels on the way to the epic Hoover Dam, and then back again. For shorter sprints, there is a 5K fun run and a one-mile "stroll." Cost: Entry fees cost $65 per person for the 12K, $45 per person for the 5K, and $30 per person for the one-miler.
6. Most Non-Traditional: Perris, CA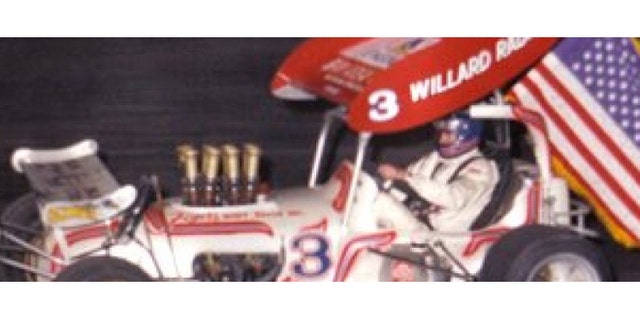 If you love traditions, but max out fast on turkey and football, here's a thrilling alternative. On every Thanksgiving evening since 1934, the L.A. area has hosted the Turkey Night Grand Prix, a high-energy race of midget cars, typically with 300-400 horsepower. This year's race will take place on the clay oval at Perris Auto Speedway, in Riverside County. The races can also offer an all-star cast from the racing world: winners over the years have included A.J. Foyt and Tony Stewart, and last year's winner was NASCAR's Kyle Larson. Cost: The entry fee is $50 per person.
7. Oldest Parade: Philadelphia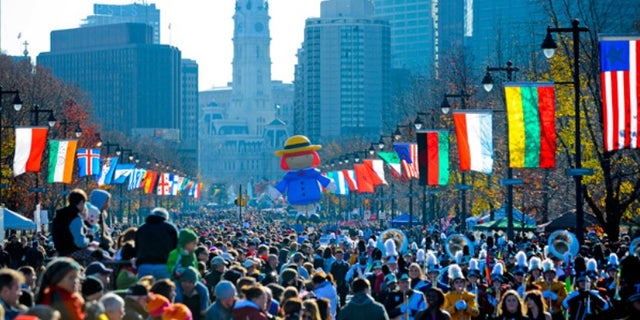 Macy's may get all the publicity, but the Dunkin' Donuts Thanksgiving Day Parade down the road in Philadelphia—which was launched in 1920 by Macy's rival Gimbel's—is the oldest. Now under the sponsorship of Dunkin' Donuts, this year's parade will have a Disney Magic Kingdom float, plenty of big balloons (such as the Lorax, Scooby Doo and Cookie Monster) and an appearance by a certain bearded man in a red suit. A prime spot to watch the 1.4-mile parade is at its finish— near the steps of the Philadelphia Museum of Art.
8. Most Elaborate Theme Park Celebration: Universal Studios Orlando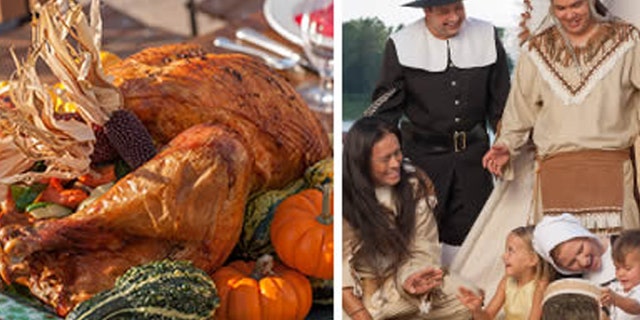 This year, the Florida theme park wins the prize for walking the line between Plymouth Rock and log rides. The resort's Loews Portofino Bay Hotel will serve up an outdoor, harborside feast called Gather Together, featuring a reenactment with costumed Pilgrims and Native Americans, as well as crafts, traditional drumming, face painting, and storytelling. Cost: The feast costs $70 per adult, and $26.50 per kid ages 12 and under.
9. Largest Gathering of Turkeys: Zion National Park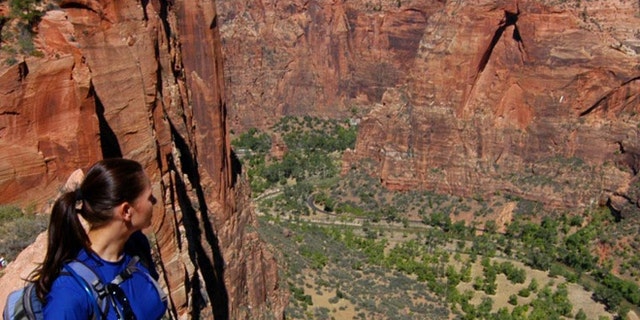 Now that the national parks are open again, there may be no better place to soak up our nation's purple-mountain-majesty splendor—and see wild turkeys exercising their own freedom—than at Utah's Zion National Park. Zion Lodge, which is known for live turkeys wandering its grounds, does an all-day Thanksgiving Buffet and offers plenty of easy access to fabulous ways to walk off the pie and rolls, such as the easy Pa'rus Trail, the popular Emerald Pools hike and the more challenging Angels Landing. Cost: The buffet costs $26.95 per adult, and $13.50 per kid ages 3-12.
More from MiniTime
6 Ways to Never Pay Baggage Fees
America's Best Haunted Hotel Tours
America's Wackiest Fall Festivals
Hotel Packages That Scream Halloween