8 amazing hot air balloon trips in the US
A hot air balloon ride is an exhilarating experience. As you float thousands of feet above the Earth's surface, you can see entire landscapes. Although it's hard to go wrong with a hot-air balloon ride (just about anywhere looks spectacular from the sky), there are a few places that rank above the others. Read on for eight destinations that provide epic views from a hot air balloon.
1. Rocky Mountains, Colorado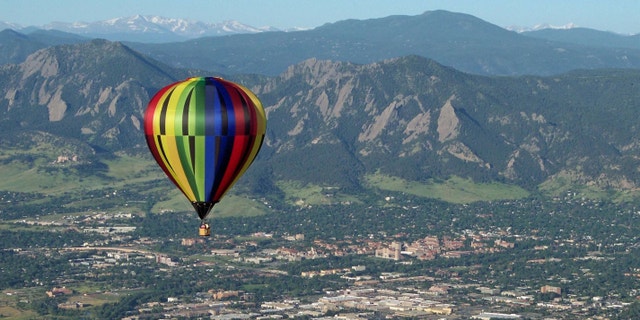 Breathe in the crisp Colorado air as you glide high above the striking Rocky Mountains. Both Fair Winds Hot Air Balloon Flights (from $195 per adult) and Rocky Mountain Hot Air, LLC (from $195 per person) offer balloon rides above one of the most well-known mountain ranges in the U.S. Lift off during the early morning hours for a smooth, calm journey and then descend (about an hour to an hour and a half later) from an altitude as high as 10,000 feet.
2. Napa Valley, California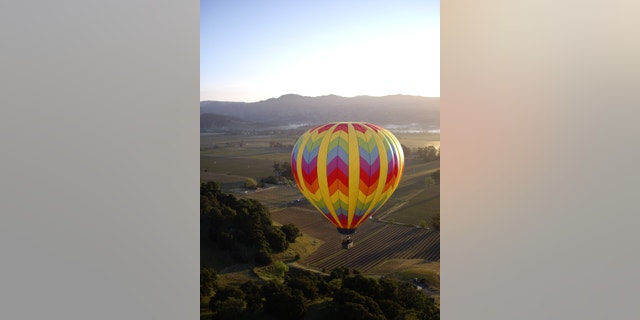 With over 400 wine brands, Napa Valley is one of the most densely concentrated winery regions in the world. The valley's warm days and cool nights help grapes retain acidity, which makes for delicious wine, so it's no wonder Napa Valley is home to a plethora of vineyards. For a birds-eye view of the magnificent plush vineyards and surrounding mountains, sign up for a serene hot air balloon ride. Napa Valley Balloons, Inc. provides hour-long flights (from $215 per person) and supplies a breakfast and sparkling wine after the flight. The company also offers balloon and wine packages for those who want to follow-up the balloon ride with an extravagant wine tour.
3. Letchworth State Park, New York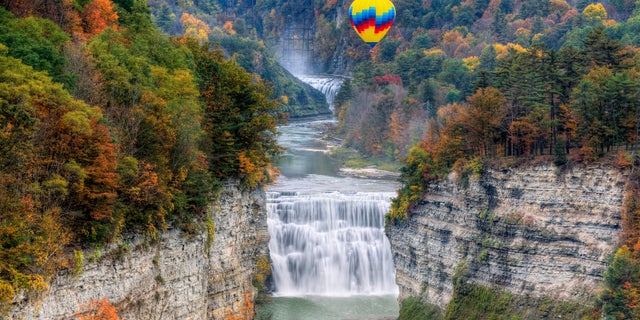 Located roughly two hours from Niagara Falls, Letchworth State Park is often referred to as the "Grand Canyon of the East" due to its beauty and size. A 17-mile gorge cuts through the park and consists of rock walls as high as 600 feet in some areas. The Genesee River, which runs through the gorge, cascades over three cliffs (one of which measures an impressive 107 feet) forming three stunning waterfalls. For those who want an aerial view of the falls, Balloons Over Letchworth (from $245 per person) offers hour-long balloon trips. If possible, sign up for a ride during the autumn months, when the surrounding trees change colors and present a vibrant landscape.
4. Grand Canyon, Arizona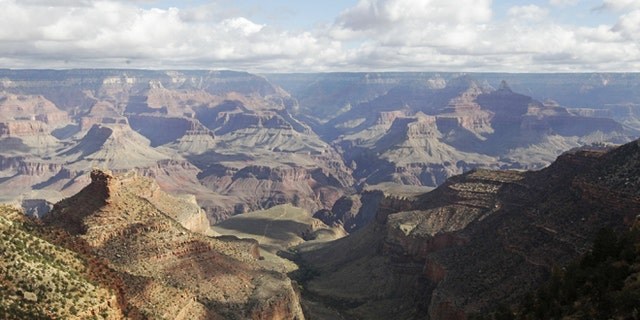 With its deep, vivid red-orange hues, the Grand Canyon is one of the most distinguishable natural wonders in the U.S. The canyon, which cradles a section of the Colorado River, stretches 277 miles long and over a mile deep, making for a phenomenal sight while in the air. Apex Balloons offers incredible rides (from $1,400) during the winter and spring months directly above the widest part of the canyon. During the two to five hour journey, passengers may soar to a remarkable 18,000 feet above sea level (supplemental oxygen is available) and will travel anywhere between 20 to 100 miles, depending on weather conditions.
5. Albuquerque, New Mexico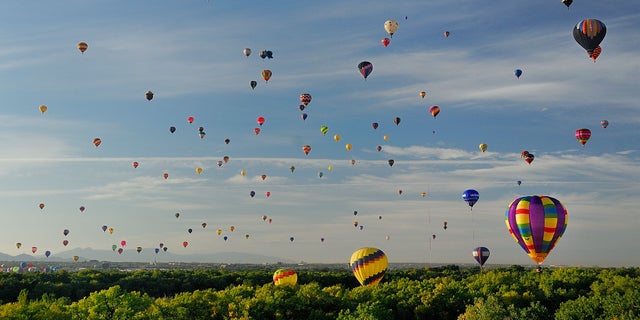 Each year, during the first week of October, New Mexico's largest city hosts the Albuquerque International Balloon Fiesta. The festival, which is said to be the world's most photographed event, features a choreographed launch of over 600 colorful hot-air balloons from a 78-acre launch field. Although the dramatic display is spectacular from below, it is especially breathtaking from above. Rainbow Ryders, Inc. offers hour-long hot air balloon rides (from $395 per person) during the mass launch and provides a champagne toast once back on the ground.
6. Lake Tahoe, Nevada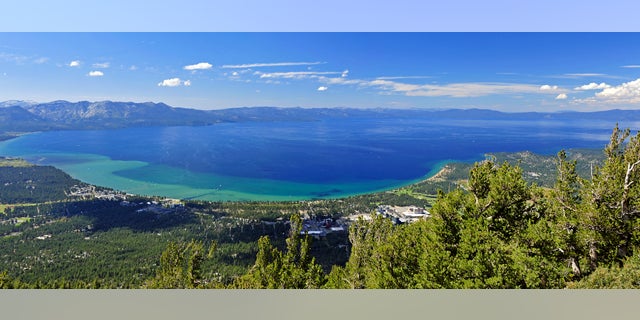 Located along the California and Nevada border, Lake Tahoe is the largest alpine lake in North America at 22 miles long and 12 miles wide. It is the second deepest lake in the U.S. and is well-known for its especially clear waters. On a clear day, take a tranquil balloon ride above the lake and you will see a the vivid reflection of the balloon on the water below. Lake Tahoe Balloons (from $295 per person) launches and lands its balloons from a catamaran-style aircraft vessel on the north side of the lake. As passengers drift 8,000 to 10,000 feet above sea level, they may be able to see Emerald Bay and Yosemite (which is over 150 miles away).
7. Sedona, Arizona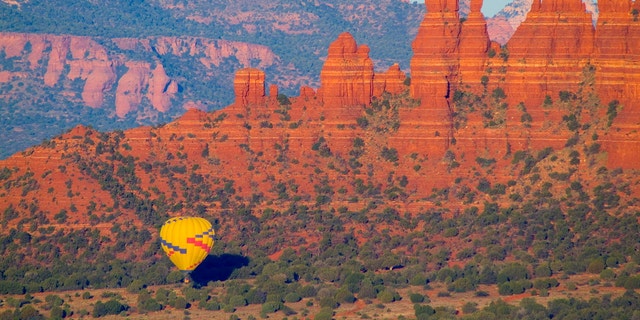 Sail above the massive, vibrant red-rock formations that give Sedona the nickname, Red Rock Country. Lift off during sunrise and watch the sun illuminate the landscape. For an experience that is sure to leave you breathless, book a flight with one of the many hot air balloon operators in Sedona. The ballooning company, Red Rock Balloons, offers rides ($195 per person) that include a picnic upon landing.
8. Black Hills, South Dakota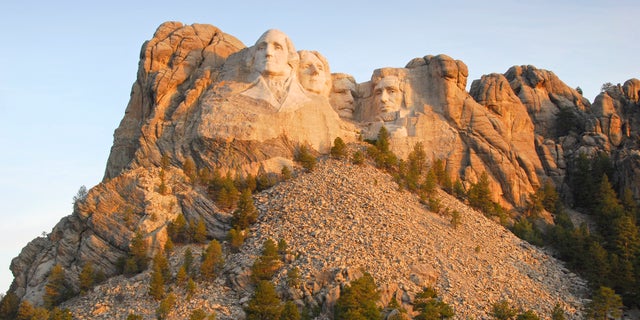 Within the Black Hills lies the Mount Rushmore National Memorial. The massive historical granite sculpture features the faces of four notable American presidents and is an astounding sight, but if you're looking for an unbeatable, close-up view of the 500-foot-high sculpture, hot air balloons are the way to go. Black Hills Balloons offers flights over the mountain ($295 per adult) and depending on wind direction, can fly directly by the famous sculpture.