7 of the weirdest sculpture parks in the world
When most people think of sculptures, classics like Rodin's The Thinker or Michelangelo's David come to mind, not gigantic hands or underwater goddesses.
We've collected a list of parks across the globe that are home to some of the strangest, most off-the-wall sculptures you can imagine. From Man Throwing Babies to 1001 Nights built from thousands of tons of sand, these works of art will likely leave you scratching your head in wonder.
1. All Hands on Deck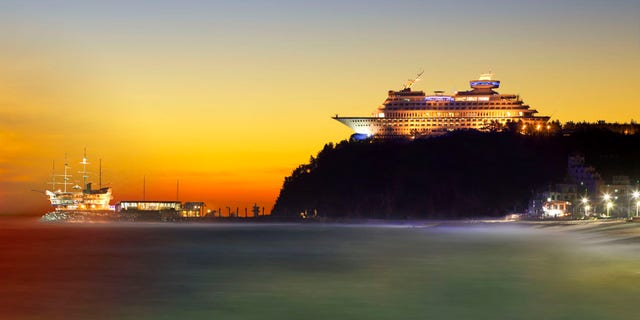 At Sun Cruise Resort in South Korea, you can enjoy the feel of a cruise while staying safely on land. At the hotel, shaped like a full-size cruise ship perched on the edge of a cliff overlooking the ocean, you can find a variety of eccentricities-- not the least of which is the sculpture garden. Its centerpiece is a gigantic pair of hands called "The Hands of Blessing," which open to the sea and are a perfect spot to catch the sun rise. Also found in their sculpture garden is a collection of totem poles nestled among flowers and gardens. The resort is reportedly a popular place to propose.
2. Under the Sea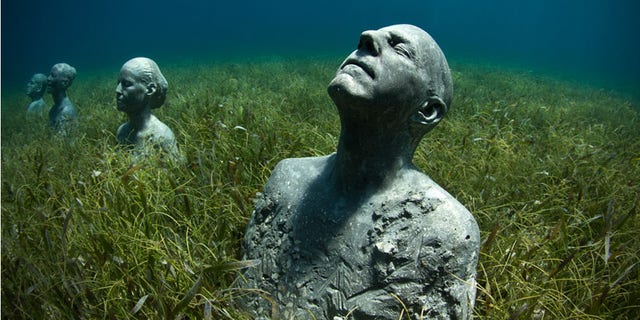 In Mexico, dive into the waters around Cancun, Isla Mujeres and Punta Nizuc to discover an underwater museum of 450 permanent life-size sculptures by Jason deCaires Taylor. Named the Museo Subacuatico de Arte (MUSA), the underwater park provides a reef structure that encourages coral life, while also offering an attraction for snorkelers and divers, drawing them away from other natural reefs that are in recovery. Mexico is not the only home to one of Taylor's under-the-sea sculpture parks. You can also find them below the sea in Grenada, in a river in Canterbury, England, and the Bahamas.
3. A Desert Marvel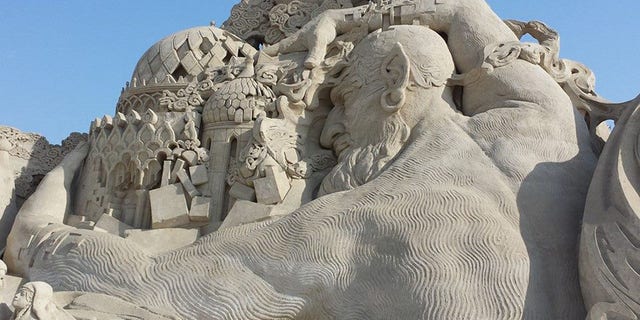 What can you do with 35,000 tons of sand, 70 sculptors and five soccer fields of space? Create the world's largest sand sculpture, of course. Opened from January to April 2014, the sands of time recently erased this marvel in Kuwait (all sand sculptures are temporary). Yet, the park was a spectacle to behold. Created by the Sand Sculpture Company and commissioned by the Proud to Be Kuwaiti organization, this sculpture pictured took nine weeks to build and featured a 10,000-ton central palace that was more than five stories high and which ranks as the tallest sand sculpture ever built. Look for more sand sculptures around the world this year at the Fulong Sand Sculpting Art Festival in Taiwan through June, the Fiesa International Sand Sculpture Festival in Portugal May through October, and Storyland at Frankston Waterfront in Australia in December.
4. Art in the Park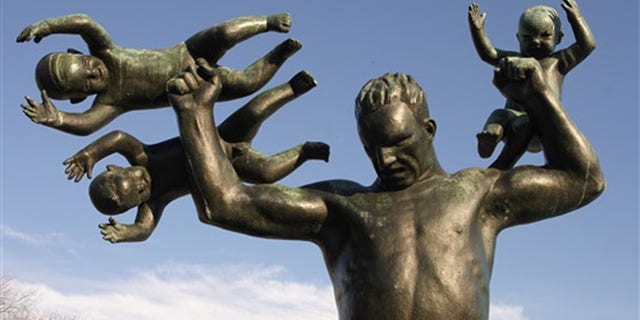 Norway offers visitors the world's largest sculpture park made by a single artist, and is one of the country's most popular attractions. Vigeland Park in Oslo features more than 200 bronze and granite sculptures by artist Gustav Vigeland whose works evoke twisting, intertwining people in various poses. Although within a lovely park setting that's a favorite with locals, the sculptures are off the wall with names like "Man Throwing Babies" and a somewhat erotic mixing of bodies.
Oslo is also home to a brand new sculpture park within Ekeberg public park, where Edvard Munch famously got his inspiration for his painting "The Scream." The park is a mix of artists from classical masters, such as Rodin and Renoir, to more modern and contemporary artists-- all of whose works honor women.
5. About Face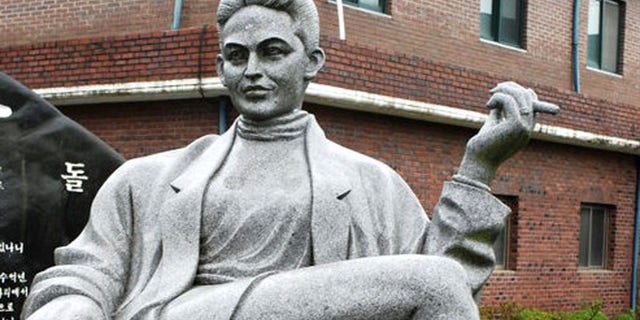 Where can you see the world's most famous (and infamous) people recreated in stone? At Great Stone Face Sculpture Park in South Korea. About an hour or so by bus from Seoul, this park is full of sculptures (mostly just large faces) of everyone from Sharon Stone, Elvis, Fidel Castro and Abraham Lincoln to Jesus and Arnold Palmer. The founder has created a space that he says honors some of the most important political leaders, writers, scientists, philosophers, artists and more from 180 countries around the world. The park is divided into themed walks like Buddhism, Greek Gods, Musicians, Sports Stars and others. You can even catch a demonstration of how the "faces" are created.
6. Heavy Metal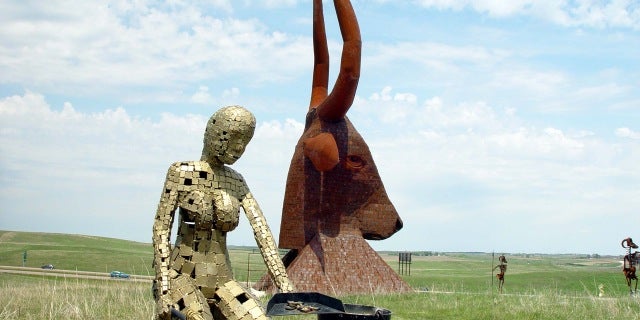 If you happen to be driving through South Dakota, you might notice some large sculptures out in the middle of the prairie. Located off I-90 in Montrose, S.D., Wayne Porter has created metal giants like a bronze horse and a bull head as part of his Porter Sculpture Park. Porter's works are largely constructed out of junk metal with the largest coming in at 25 tons and six stories tall. Stop by anytime Memorial Day through Labor Day for a guided tour of his more than 50 towering works of
7. Colombian National Pride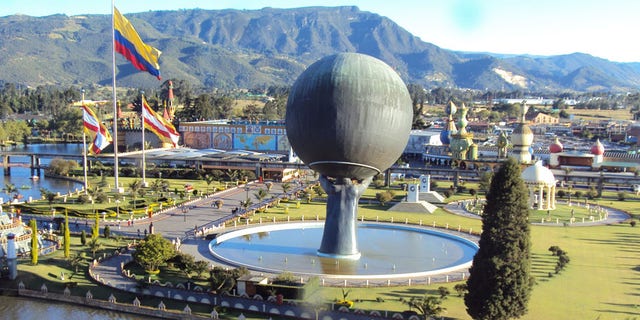 Parque Jaime Duque in Colombia is an eclectic tribute to God, as well as the country's national symbols and icons of world culture. Named after a famous aviator, who helped open international air routes to Colombia, the park lets you wander among a recreation of the Taj Mahal, a replica of the archeological site of San Agustin, a giant map of Colombia, a museum of 700 life-size sculptures that tell the story of mankind's history, the seven wonders of the ancient world, a medieval castle which recreates Dante's Divine Comedy and other curiosities. For perhaps the best look at the various attractions, hop on the park's train for panoramic view.