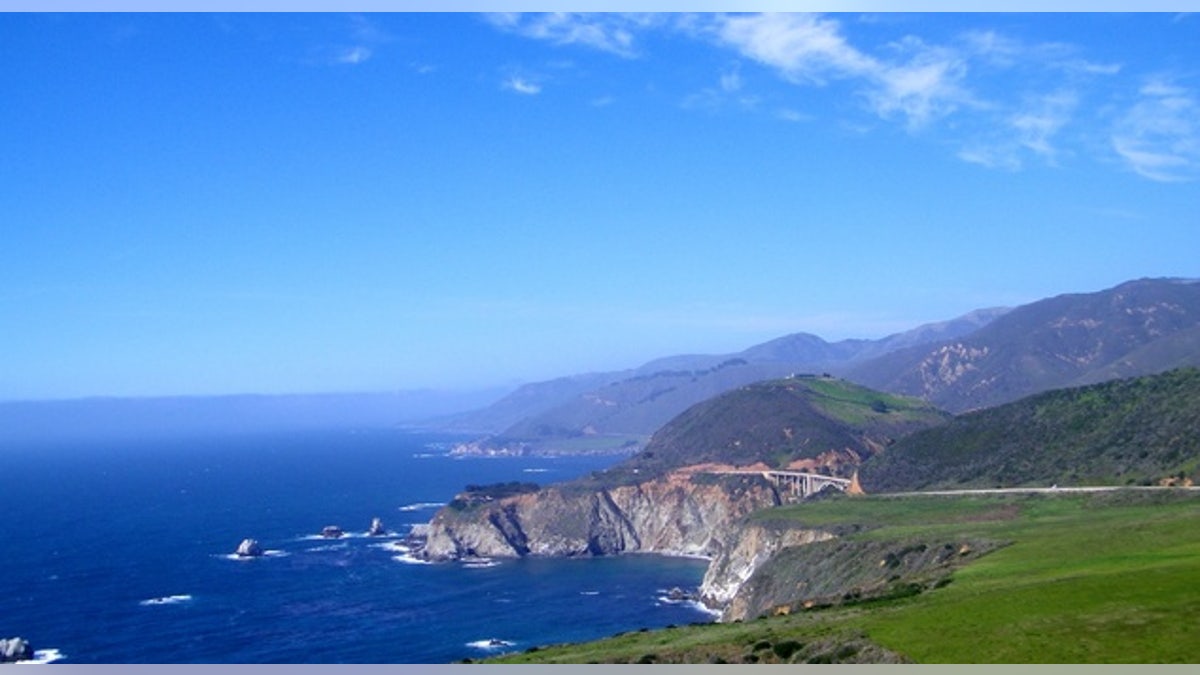 Yup, the days are getting longer and the sun is getting warmer. It's time to book the summer vacation of a lifetime and lock in a rate that you'll still be bragging about in September.
Say the word summer. What comes to mind? The chilly Atlantic caressing a New England beach? Pacific waves breaking over the rocks? Kids of all ages skipping stones along a quiet lakeshore? Or maybe you'd prefer to head to the far north to watch glaciers break into pieces, or lounge in a rain-forest resort where you don't have to reach for your wallet for a week? Whatever your taste, we've rounded up five spectacular summer trips you can afford if you book them now.
See 16 Summer Hotspots For Families
Monterey, CA
California's Central Coast has been called the most perfect meeting of land and sea on earth. Most visitors see it on their way up or down the coast between Los Angeles and San Francisco, but you can spend a week -- or even a lifetime -- exploring the cliffs, tide pools, redwood forests, and culture of this unique region. Fly into San Francisco (about $400 to $500 airfare from New York) and head down the coast.
See the Santa Cruz Beach Boardwalk, near the top of Monterey Bay, before settling into Monterey. In this historic seaport made world-famous by John Steinbeck's novel Cannery Row, you'll find a working fishing wharf that also boasts what may be the best clam chowder on the planet, the Monterey Bay Aquarium (dedicated to the sea life of the Monterey Bay), and a number of sites associated with the early days of California state history. Monterey is a short drive from scene Pacific Grove, chic Carmel, and the mind-blowing cliffs of Big Sur.
Stay: Hilton Garden Inn Monterey is surrounded by Monterey Pines and live oaks, just minutes from the action on Fisherman's Wharf and the waterfront.
Alaska
If you prefer stunning natural beauty served with, say, English high tea, an Alaska Inside Passage cruise just might be your dream trip. Princess Cruises will set off from Seattle and make stops in the historic capitol, Juneau, the frontier towns of Skagway and Ketchikan, and explore Glacier Bay National Park, where naturalists will provide color commentary and background as you witness firsthand the sparkling remnants of the last ice age as they grind away -- and sometimes break into massive pieces right before your eyes. And if you find yourself itching for civilization, you'll have the chance to quaff a pint or scarf a crumpet in Victoria, British Columbia, before returning to Seattle.
Door County, WI
Door County's nickname, "the Cape Cod of the Midwest," doesn't really begin to do it justice. This unique Wisconsin destination between Green Bay and Lake Michigan is beyond comparison and has been drawing families, and drawing them back again year after year, for generations. Miles of quiet lakeshore, piles of fresh Bing cherries (Door County is also known as Cherryland, USA), and a thriving art gallery scene make it a magnet for vacationers escaping Chicago and Milwaukee for the summer. (Airfare from New York City to nearby Green Bay, WI, is about $450.)
Peninsula State Park offers 3,700 acres of forest, shoreline, and campgrounds, not to mention American Folklore Theatre, which performs original shows in a Broadway-size space among the evergreens.
Stay: Lodgings at Pioneer Lane is a handsome inn in Ephraim, offering comfortable rooms and suites.
Cape Ann, MA
For authentic New England without the throngs, Gloucester, MA, a tight-knit fishing community on Cape Ann, just 45 minutes north of Boston, is a good place to start. Expansive beaches, frothy seas, wonderfully old-fashioned Main Streets, historic lighthouses, and some of the freshest locally sourced meals around make this &quotother cape&quot a reason to bypass the better known -- and infinitely pricier -- beach destinations along the Massachusetts coast.
Hit Gloucester's Good Harbor Beach, a wide stretch of fine, white sand edged by dunes and a gurgling creek leading into a refreshingly chilly pocket of the Atlantic, and Rocky Neck artists' colony, where you can soak up some of the sumptuous light that has drawn artists including Milton Avery, Edward Hopper, and Winslow Homer.
Stay: Blue Shutters Beachside Inn has comfortable rooms with beach views and a welcoming living room with a fireplace that's surprisingly welcome even on summer evenings.
Costa Rica
Do you crave privacy and having your every need met in advance? An all-inclusive resort on the beach, surrounded by rain forests and a national park, fits the bill. The low-key Barcelo Langosta Beach Resort, near Tamarindo, Costa Rica, includes one buffet restaurant and one a la carte restaurant specializing in Mediterranean cuisine, one bar, a small casino, and an amphitheater with daily entertainment. The rooms have views of either the Pacific Ocean or Las Baulas, an estuary that's part of the national park. Airfare from New York City to San Jose, Costa Rica, is around $530. And that phrase "all-inclusive" really sinks in when you realize that even tipping for the staff is included in the rate -- so you may never have to reach for your wallet!