5 offbeat Oktoberfest parties around the US
Oktoberfest, a celebration of beer drinking with roots that trace back to Bavaria, has evolved in the U.S., where the annual event offers everything from vegan cuisine to dachshund races and traditions from other European countries (hello, Ireland!) to a Texas style that can't be beat. One thing's for sure: There's no shortage of steins at these fests. The beer just keeps on flowing.
1. World's First Vegan Oktoberfest, Santa Monica, Calif.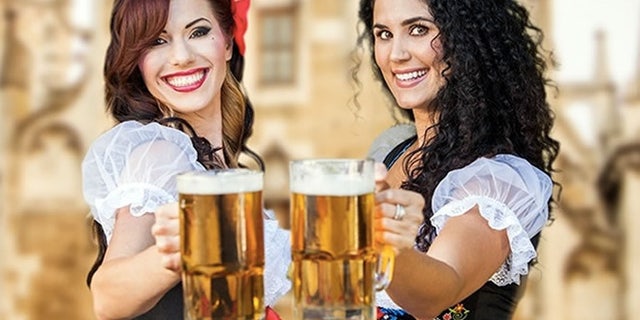 When: Oct. 4
Oktoberfest's traditional bratwursts hold little appeal for vegans. But at the World's First Vegan Oktoberfest, in eco-friendly Santa Monica, the focus turns to vegan dishes from local restaurants paired with vegan craft beer. From Southern Fried Vegan's "mac n' cheese" to Sage Organic Bistro's cauliflower hot wings, the daytime affair is also filled with oompah bands and Bavarian maidens. Part of the proceeds benefits Expand Animal Rights Now, a charitable organization.
2. Oktoberfest Zinzinnati, Cincinnati, Ohio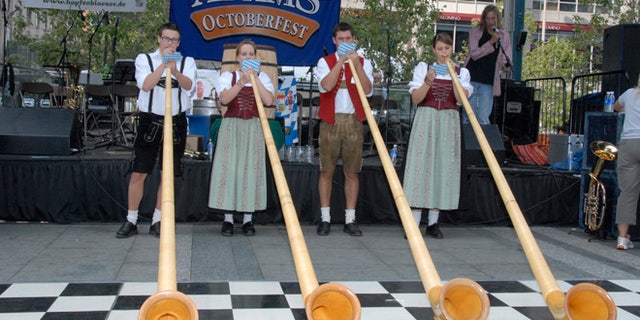 When: Sept. 19-21
The largest Oktoberfest celebration in the country and the world record-holder for the largest group of people in a chicken dance, Oktoberfest Zinzinnati even attracted Weird Al Yankovic one year. In its "Running of the Wieners," 100 dachshunds in hot-dog-bun costumes race 75 feet to the finish line. Live music from seven stages and dozens of food booths touting sweets like Bavarian cream puffs and bienenstich, along with German-style pork ribs and smoked kielbasa, bring a little bit of Germany to the Queen City.
3. Oktoberfest, Fredericksburg, Texas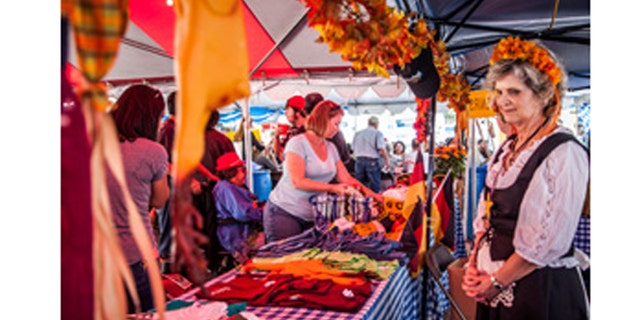 When: Oct. 3-5
In Fredericksburg, a charming Hill Country town settled by German immigrants in the 1840s, many still speak a Texas-twanged German dialect. When Oktoberfest rolls around, events include a tuba and euphonium jam (open to anyone with an instrument) and a tournament in 42 (a dominoes game popular in the Southwest). Food ranges from Texas taters (potato casserole) to Cajun treats like shrimp gumbo and, of course, brats, wiener schnitzel, kraut salad and Bavarian pretzels.
4. Oktoberfest/Celtic Fest, Carbondale, Colo.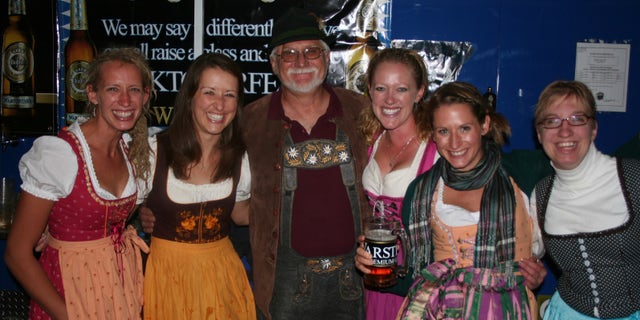 When: Oct. 3-4
Blending bagpipes with beer, the Oktoberfest/Celtic Festin this mountain town carries the luck of the Irish. Chow down on Austrian food while taking in the "Best Legs In a Kilt Contest," or fill up a stein while listening to Celtic music. There's even a cornhole tournament all day Saturday. Straddling two cultures in two days, the pace at this festival moves quickly, bolstered by a love for Ireland and Germany.
5. Ocean Beach Oktoberfest, San Diego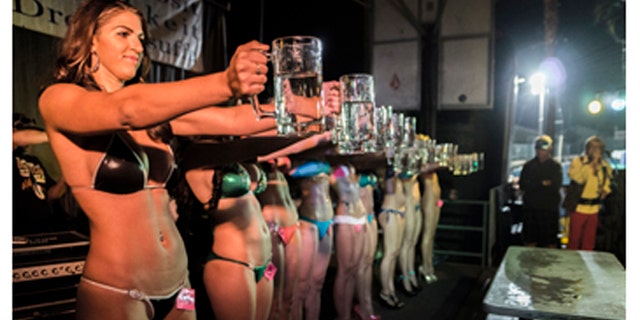 When: Oct. 10-11
What's not to love about brats paired with a salty ocean breeze? How about a brat-eating contest? This stuff-your-face event at Ocean Beach Oktoberfest is upstaged only by a sausage toss (the winner receives $10,000) and a stein-holding contest. Included in the weekend celebration are the Saturday morning OB Brat Trot, a 2K or 5K race designed for all ages; live music; and a beer garden at the foot of Newport Avenue, in the heart of the vibrant Ocean Beach neighborhood.