2 Alaska Airlines attendants sickened by powdery substance during flight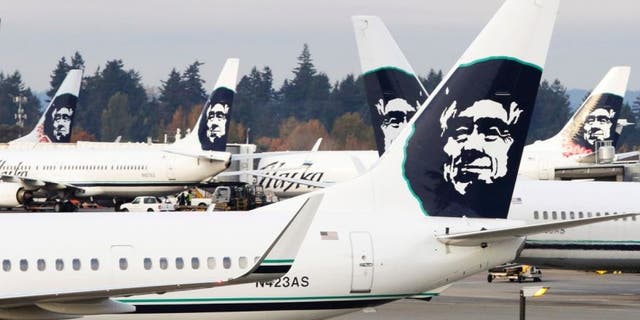 NEWYou can now listen to Fox News articles!
Two Alaska Airlines flight attendants were sickened Thursday night after being exposed to deicing agent residue during a trip from Seattle to San Jose, Calif.
Alaska Airlines spokeswoman Ann Zaninovich said in statement the flight attendants were sitting in the front of the plane when they noticed a powdery substance blowing from the vents. The flight attendants fell ill soon after, according to The Mercury News.
Zaninovich said one of the attendants was taken to the hospital in unknown condition. The other was treated and released. San Jose fire officials said no passengers were sickened on board.
The flight was carrying 181 passengers and six crew members. It took off at Seattle at 4:48 p.m. and landed in San Jose at 6:54 p.m.
Fire officials were still investigating the material that was blowing out of the vents. But Zaninovich said an initial investigation concluded that the substance was deicing agent residue, which is nontoxic.