10 of the world's best après-ski bars
When the ski slopes close for the day, the après-ski scene is just heating up. Whether you're looking to relax and sip some wine or are gearing up for a beer-chugging, tabletop-dancing afterparty, look no further than these top 10, can't-miss après-ski bars.
1. Mooserwirt, St. Anton, Austria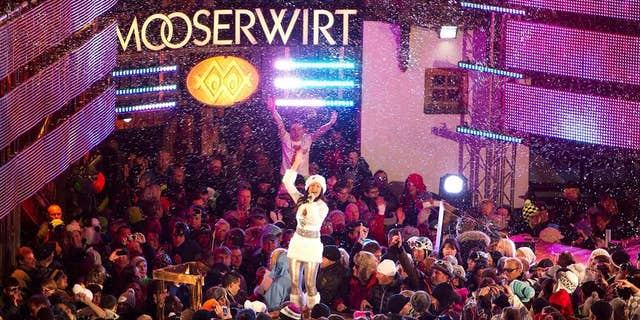 A fairly quiet restaurant during the day, Mooserwirt transforms into a rowdy bar/club once the clock strikes 3. This legendary spot, located on the side of Arlberg ski slope number 22 in the Austrian Alps, is one of the craziest ski resort bars in the world. Expect to see swarms of people dancing on benches in their ski boots, chugging lager and singing along to the blaring Europop music. If that isn't entertaining enough, just wait until the bar closes at 8 p.m. – when the drunken crowds have to skidown the rest of the mountain to the base (luckily, it's a short trail).
2. Garibaldi Lift Co., Whistler, Canada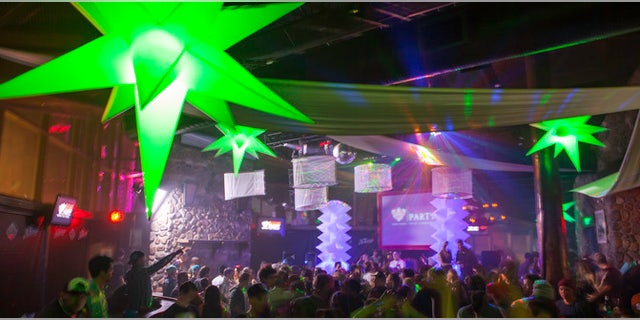 Don't let the name fool you. As one of the few ski resort bars open year-round, Garibaldi Lift Co. isthe place to be, especially for the younger crowd. At the base of the Whistler Gondola, this bar is open everyday from 11 a.m. "'til late" and has a great view of the slopes. It serves a wide variety of delicious pub food and is kid-friendly until about 8 p.m., when the partiers come out to play. From then on, prepare for a crazy time whether it's out on the patio or inside by the fireplace.
3. Tea Del Vidal, Livigno, Italy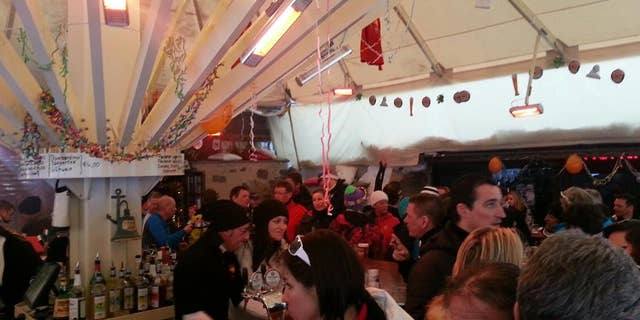 Livigno is a popular tourist destination not only because of its prime location in the beautiful Italian Alps, but also because of its duty-free tax status and lively party scene. Tea Del Vidal tops the list of the best après-ski spots around, and it's not hard to see why. Located at the base of the Mottolino gondola lift, this hot spot keeps the party going until 2 a.m. with a DJ and a new party theme each night. Join the disco party Monday nights or the Latin American-themed party with dance instructionFriday nights. Sip on Tea Del Vidal's very own signature drink, the bombardino ($4 during happy hour), and dance the night away.
4. Le Rond Point, Meribel, France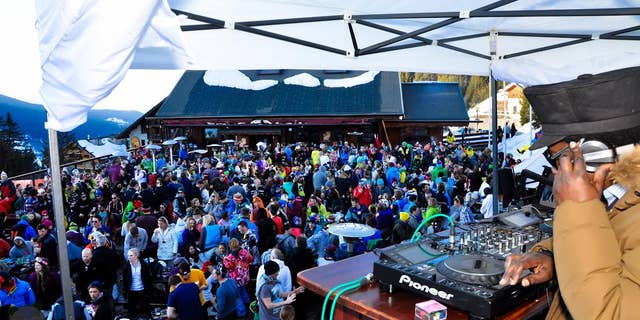 Meribel is a popular ski resort in the center of Trois Vallees – the largest ski area in the world. But there's more to this resort than just the ski trails. Meribel is home to one of the most famous après-ski bars in the French Alps: La Rond Point. Open until 7:30 p.m. seven nights a week, Rond Point attracts large crowds looking for a wild party. The bar, located near the base of the mountain off the Marmotte ski trail, features live music, a massive sun terrace and a restaurant. While there, take advantage of the great happy hour specials from 4 to 5 p.m., and don't forget to try the unusual toffee vodka.
5. High West Distillery and Saloon, Park City, Utah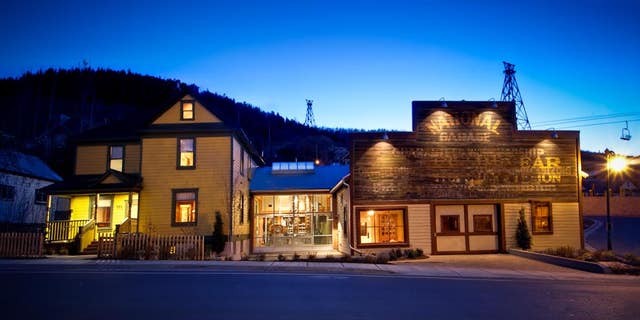 As Utah's first legal distillery and one of the few ski-in distilleries in the world, High West Distillery and Saloon is a must-visit, especially if you're looking for a tamer atmosphere. This charming, restored mining-era home is located right at the bottom of Park City Mountain's Quit 'N Time ski trail. Every night until 9 p.m., the saloon serves up wine, spirits, vodka, cocktails (Double Dog Dare You or Cowboy's Lick, anyone?) and, of course, its very own whiskey. Visitors can tour the distillery any day of the week and can stop by the restaurant for a bite of Western-inspired fare.

6. Hotel Post, Zermatt, Switzerland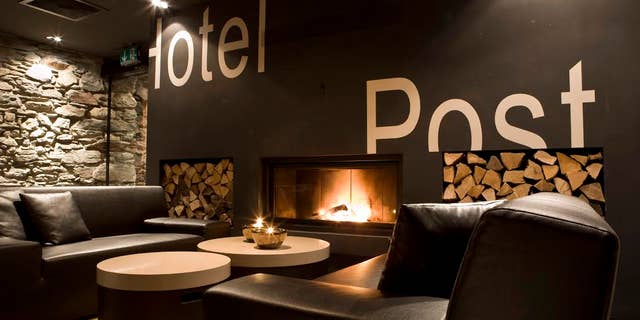 Hotel Post is more than just a hotel – it's home to three restaurants and five bars and clubs, each suited to different tastes. The Pink Live Music Bar is a favorite among guests and puts on live performances every night from 10 p.m. to 2 a.m. Because the bar doesn't charge admission, the drinks are pricier (a Miller will set you back $13), so head to the Brown Cow Pub or the Disco bar if you're looking for cheaper drinks. Once the party ends, crash at the hotel, but try not to sleep the next day away. The glitzy village of Zermatt is a great place to explore – it's home to the Matterhorn mountain and is a pedestrian-friendly, no-car zone (visitors must arrive by rail). The area also gets mass amounts of snow, meaning a longer ski season that usually extends into late spring.

7. 360 Bar, Val Thorens, France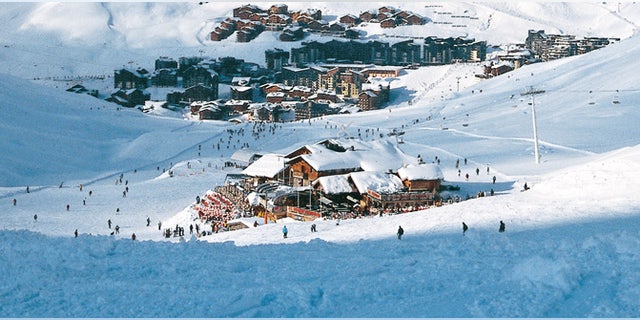 Voted the best ski resort in the world at the World Ski Awards and declared Europe's highest ski resort, Val Thorens is in a league of its own. The only thing that gets skiers off these gnarly slopes is Val Thorens' vibrant bar scene. Throwing parties like it's going out of style, 360 Bar features a DJ and live bands. The bar is located right on the ski slope and has amazing 360-degree view of the surrounding mountains. If you need a break from drinking, grab a bite to eat at the neighboring pizzeria or Belgian waffle shop. Although 360 Bar closes a bit earlier than most (6 p.m.), you won't feel cheated of a great experience.
8. Trofana Alm, Ischgl, Austria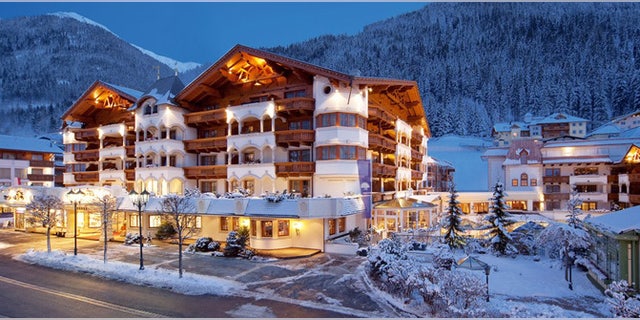 You know you're at Trofana Alm when you find yourself surrounded by middle-aged Germans downing strong Apple Schnapps and jamming to the resident DJ. Although Trofana Alm is also a restaurant, it's more in the business of liquid entertainment, and no one's complaining. By early evening, the two-level bar is packed with skiers coming straight off the slopes looking for a party, and it tends to stay that way until closing time. You can get here by ski run Number 1, but don't be surprised if you have to push your way in.
9. The Oasis, Aspen Mountain, Colorado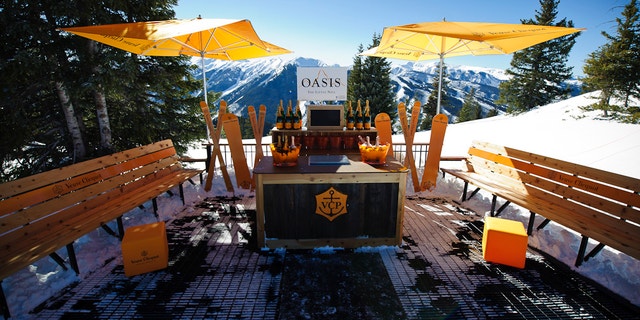 Leave it to the posh, luxurious resort town of Aspen to install a ski-in, ski-out Champagne bar that serves caviar. Located high up on Aspen Mountain on the side of a ski trail, the small outdoor Oasis bar makes it easy for skiers to break for a little bubbly (no need to take off your ski equipment) and provides excellent views of the surrounding snow-capped mountains. Adding a bit of fun into the mix, The Oasis pop-up bar switches locations on the mountain every weekend (hence the name pop-up) and provides clues of its whereabouts on its social media accounts.
10. Cerveceria Blest, Bariloche, Argentina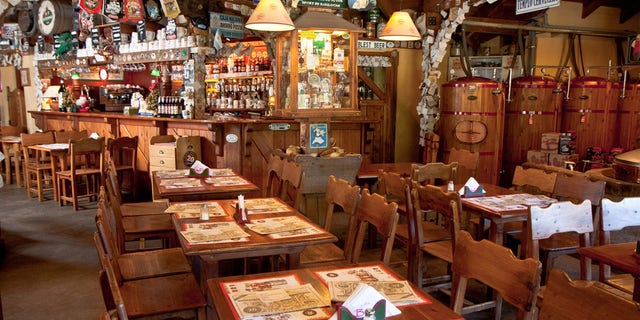 Bariloche's inexpensive, off-season (mid-June to October) skiing may get you to the largest ski area in South America, but you'll want to stay for the afterparty because the city of Bariloche teems with great bars, pubs and clubs. Cerveceria Blest is a lively, kid-friendly restaurant and brewery that serves up five styles of delicious homemade beers (the bock beer is a favorite) and draws in massive numbers of tourists and locals. The quirky restaurant has a fun atmosphere, too – coasters line the walls and its microbrewery sits right in the middle of the restaurant.