Who doesn't feel like a kid again when at a water park? Whether you're visiting with your own kids, or are just trying to revive your inner kid, a water park can be just what you need for a little fun this summer. We've visited tons and tons of water parks during our travels, and have seen all kinds of slides, waterfalls, pirate ships, lazy rivers — you name it! But we whittled them down to the best of the best to show you. So check out our slideshow of the best water parks in the world.
1. Nickelodeon Suites Resort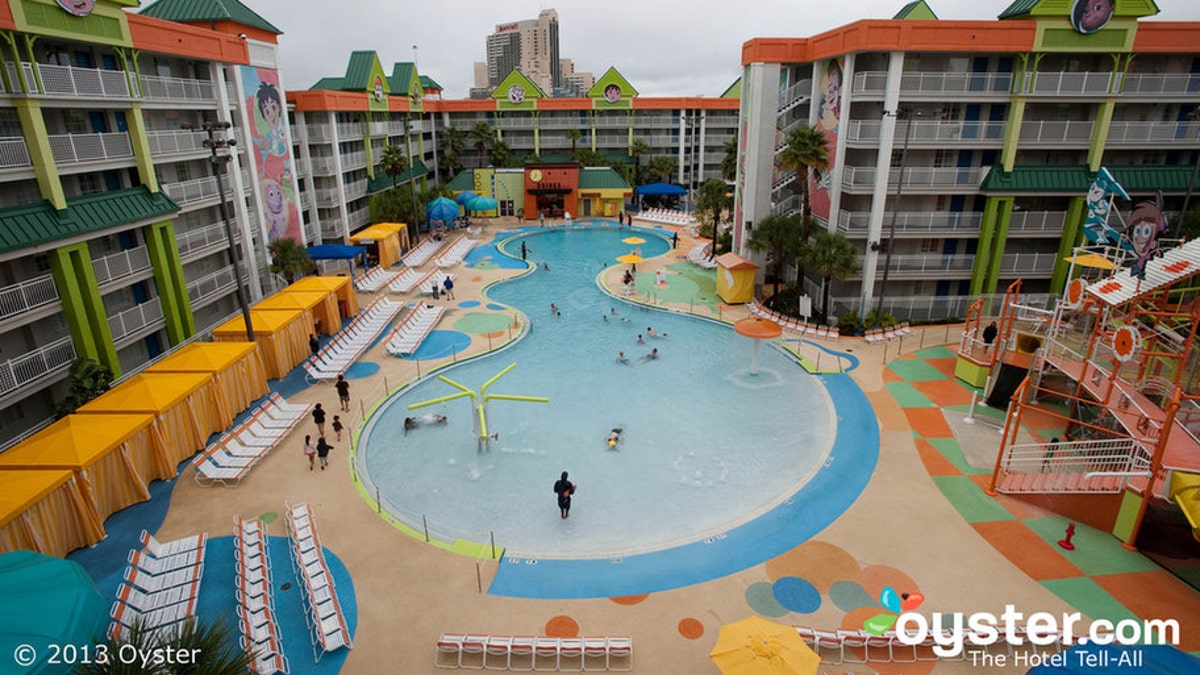 Lake Buena Vista, Orlando, Florida
Guests at the Nickelodeon Suites Resort have free access to two on-site water parks. The Lagoon water park, seen here, has a zero-depth entry pool, a four-story water tower, waterslides, two whirlpools, and a 400-gallon "dunk tank."
2. Atlantis Paradise Island Resort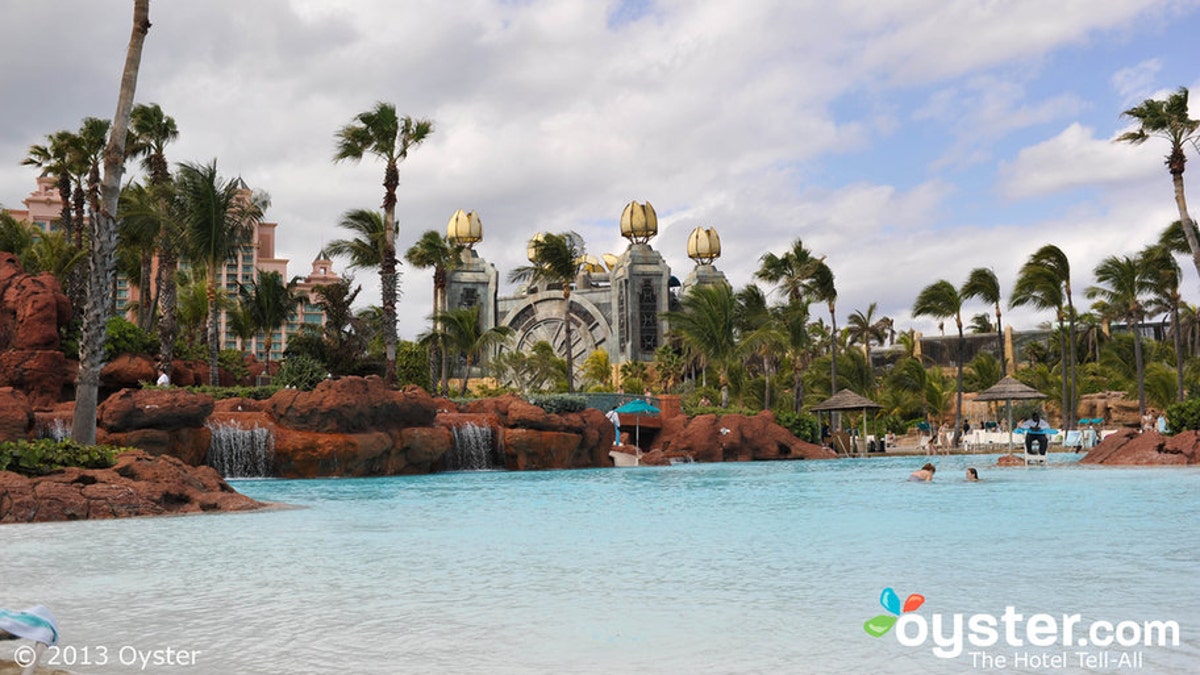 Bahamas
Larger-than-life Atlantis is home to an exceptional water park and 11 superb pools, several of which are just for kids. One of the hotel's main pools is seen here.
3. Grand Wailea, A Waldorf Astoria Resort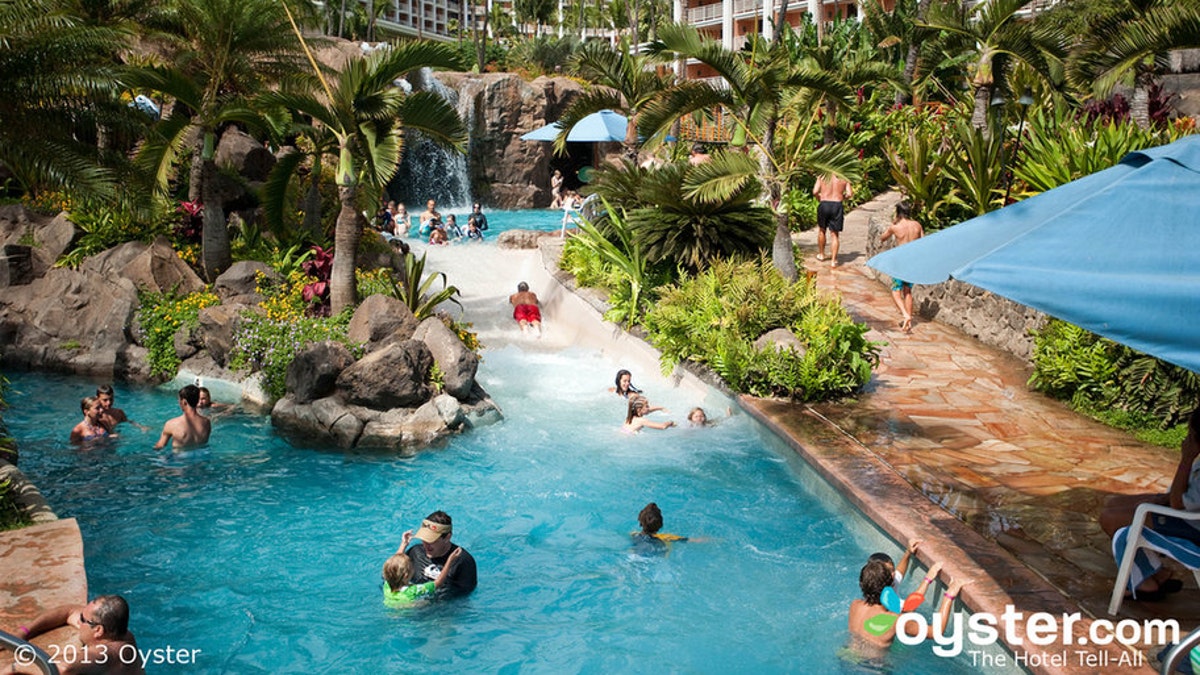 Maui, Hawaii, United States
Maui's Grand Wailea resort has an extraordinarily elaborate pool complex. Its highlights: four waterslides, whitewater rapids, caves, a lazy-river pool, rope swings, and a "water elevator" inside a man-made volcano.
4. MGM Grand Hotel & Casino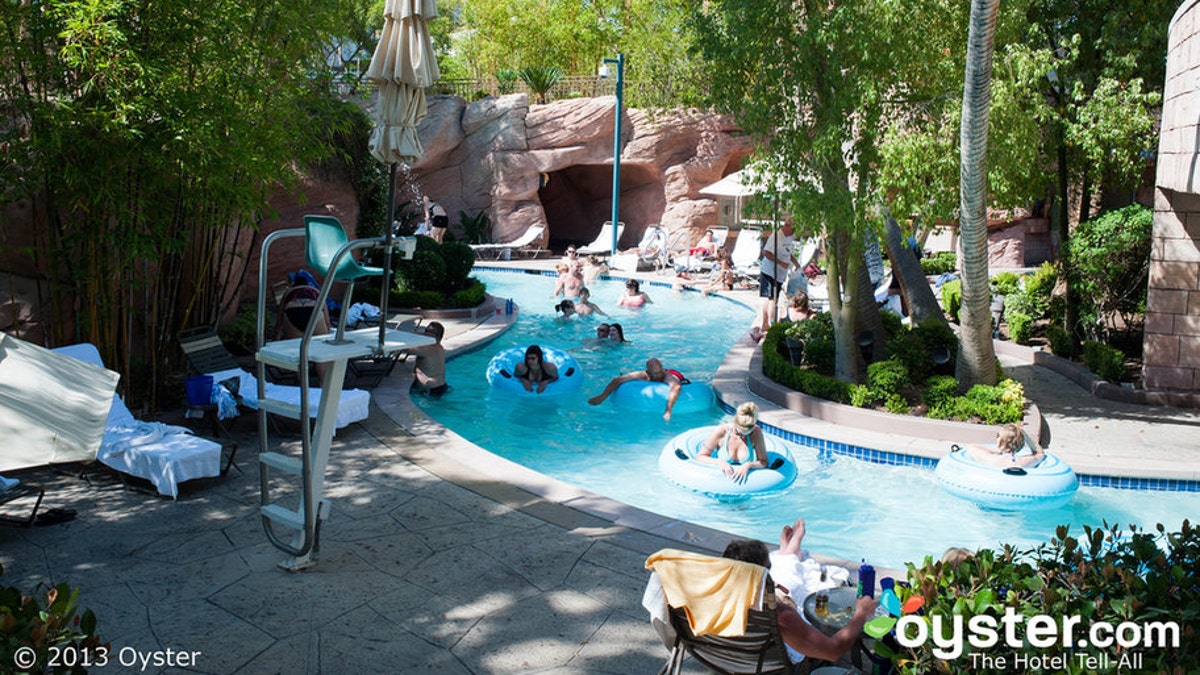 The Strip, Las Vegas, Nevada
With rivers, waterfalls, caves, hot tubs, palm trees, and five pools, the pool complex at MGM is one of the most impressive in Las Vegas. The River Pool (seen here) has waterfalls and grottos along the way. Though the pool caters to boozing adults (even though there is an adults-only pool on-site nearby), kids will be just as happy.
5. Disney's Coronado Springs Resort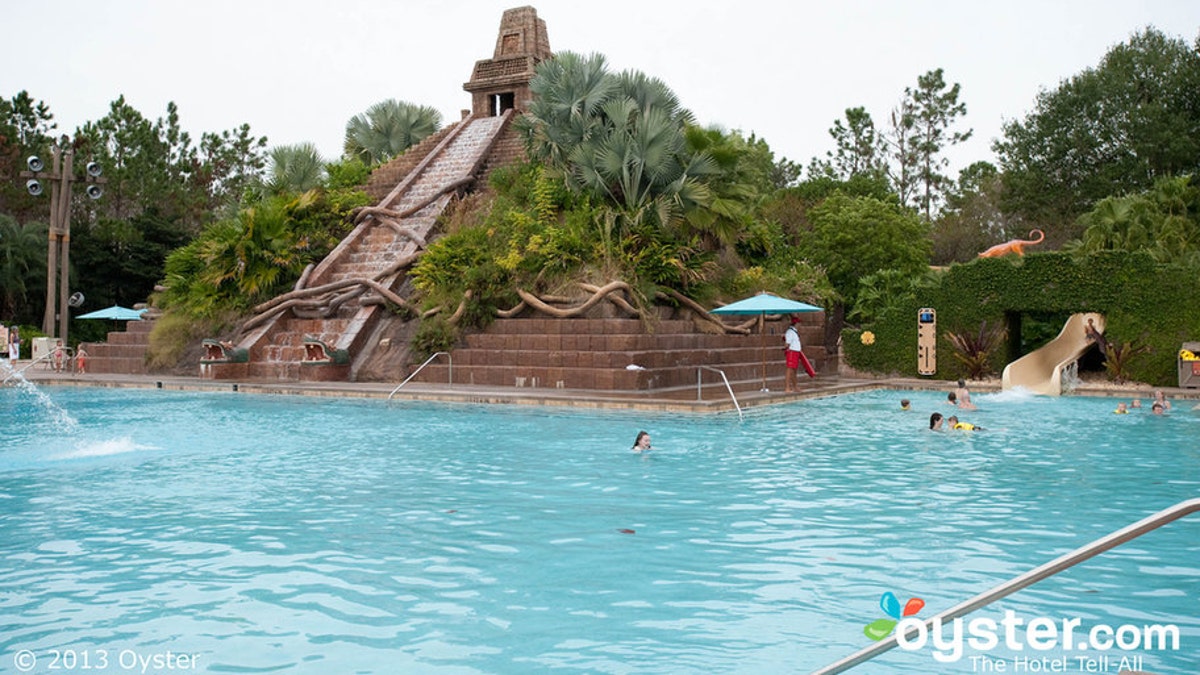 Disney World, Orlando, Florida
Disney's Coronado Springs Resort is home to "The Dig Site" -- a huge pool and waterslide complex -- plus a small, quiet pool near each building cluster.
6. Mandalay Bay Resort & Casino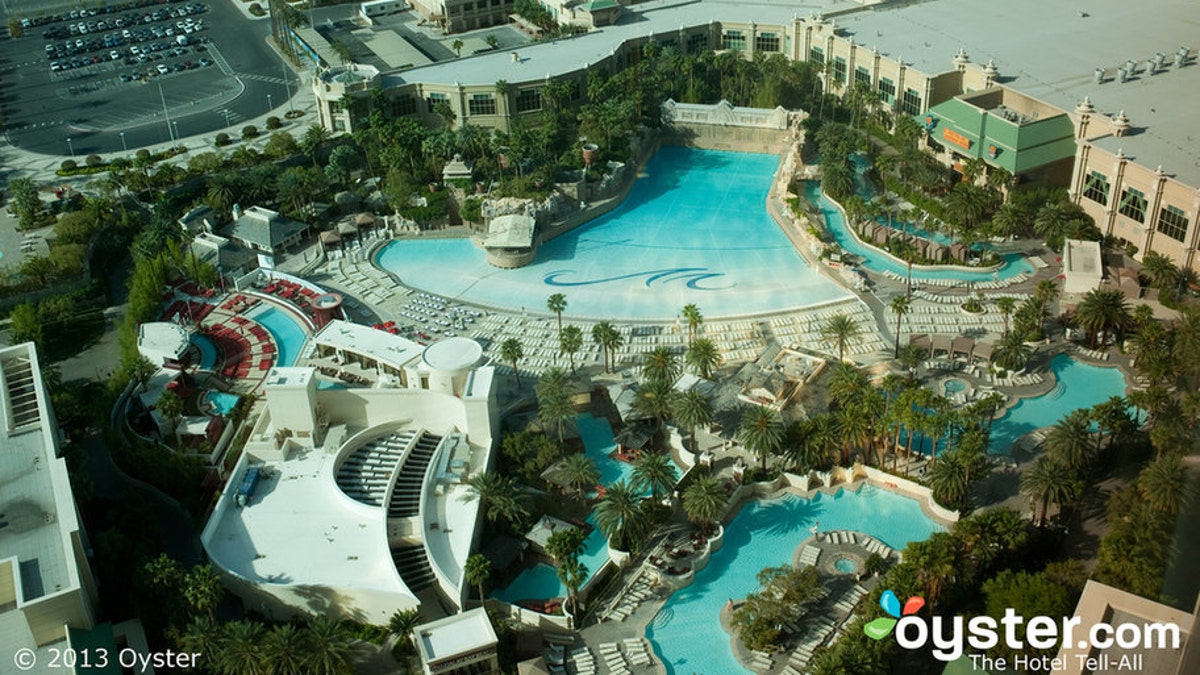 The Strip, Las Vegas, Nevada
While the lazy-river pool at the MGM Grand hotel bests the one at Mandalay Bay, Mandalay's 11-acre pool complex has a lot to offer kids and adults.
7. Beaches Ocho Rios Resort & Golf Club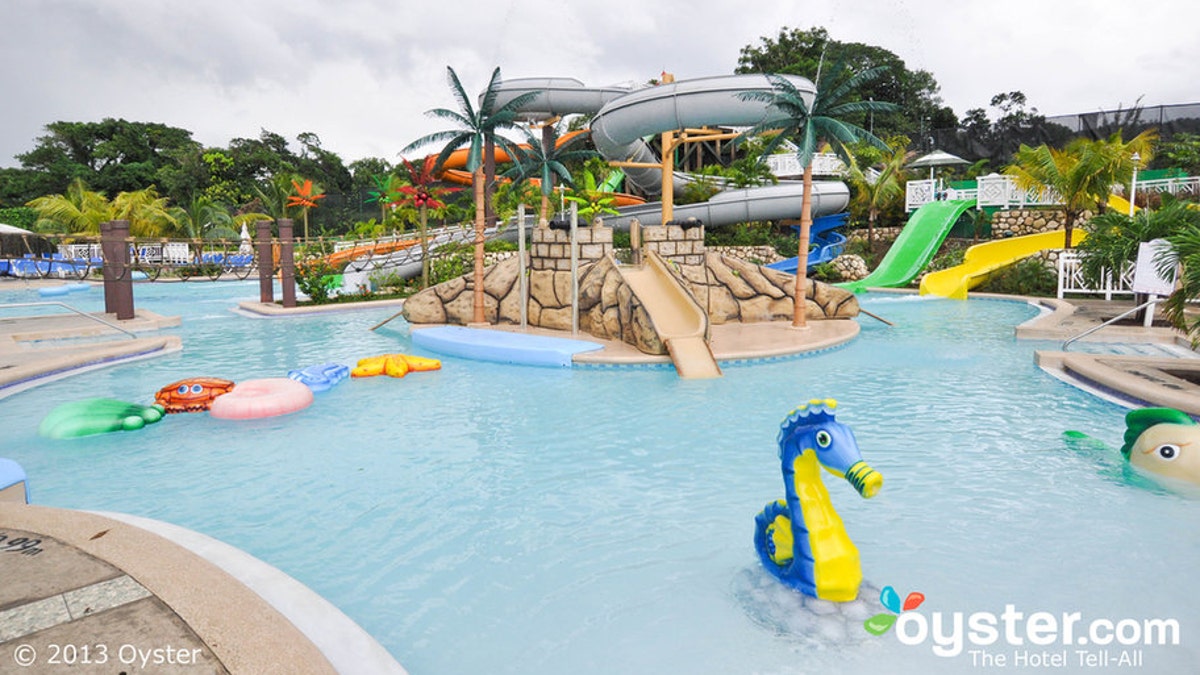 Ocho Rios, Jamaica
The maze of waterslides at Beaches Boscobel in Jamaica is a must for adventurous kids
8. Hilton Hawaiian Village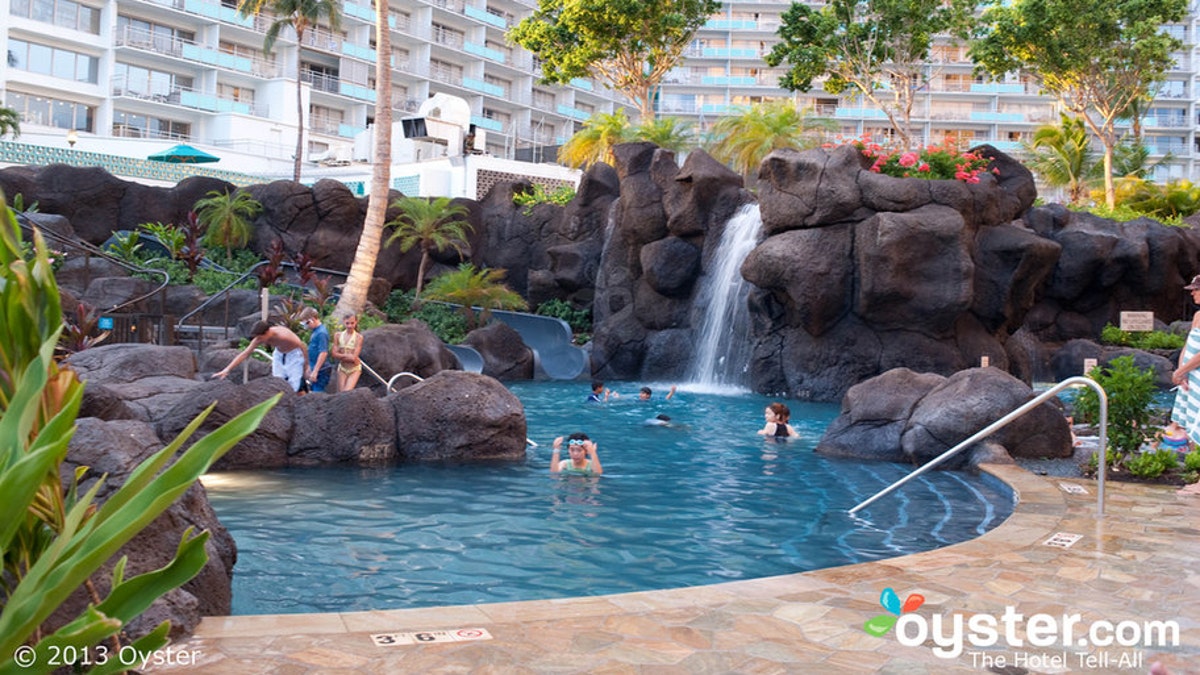 Waikiki, Honolulu, Oahu
This massive Hilton features numerous pools; one of them has four waterslides.
9. Cancun Resort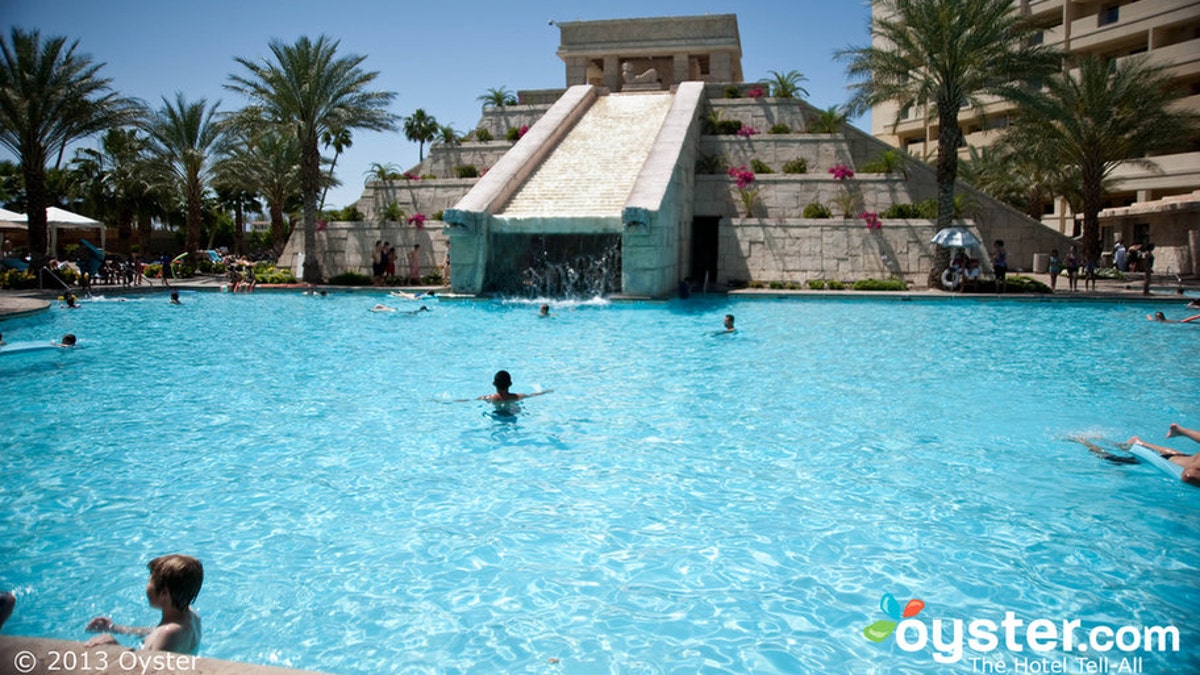 Off the Strip, Las Vegas, Nevada
The main pool at Las Vegas' Cancun Resort has a Mayan pyramid (complete with a waterfall).
10. Universal's Portofino Bay Hotel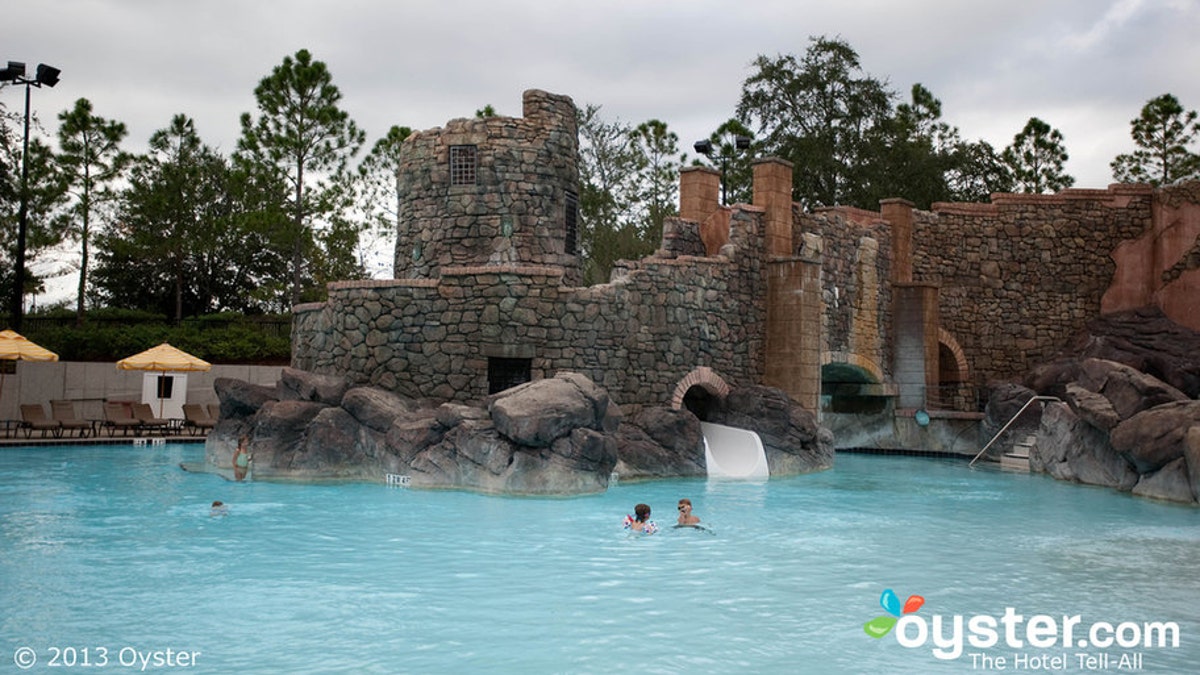 Universal Orlando, Orlando, Florida
The main pool is the de facto children's pool and includes a gargantuan stone fort with '90s pop music blaring from the surrounding speakers.
See many more water parks at Oyster
More from Oyster
Educational Family Vacation Hotels