Women, are you ready for danger? 7 must have things to carry everyday
Is your pen also a device to escape a car accident? Does your "credit card" have tools to escape any restraint from zip ties to handcuffs?
Danger strikes when we least expect it. Take advantage of some military-grade technology and expertise so you are always ready to defeat danger.
Here are 7 must haves that will fit effortlessly into your bag, wallet and daily lifestyle.
ATHENA LASER WEAPON 'KILLS 5 OUTLAWS'
Impromptu Pen
Make sure the pen in your handbag can do more than write – make sure it can save your life.
Made from machined steel with a glass-breaker tip design, Gerber Gear's Impromptu Tactical Pen has a special design developed in collaboration with American law enforcement.
What if a taxi driver has locked you in the vehicle, taking you in the wrong direction and you're trapped? Or you are trapped in a car in the middle of a hurricane flood and can't get out? With this pen, you can easily shatter a window or windshield to escape.
With a Rite in the Rain cartridge, it also writes in any weather. Make this pen a part of your daily routine so you always have a powerful and simple way to protect yourself.
It weighs just 2.4 ounces and is available for $72.00.
PODCAST: Learn How to Think like a SEAL Team 6 Commander
HOW NASA IS TRYING TO SAVE EARTHQUAKE AND HURRICANE VICTIMS
Readyman Card - Hostage Escape Card
You can be ready to escape anything by carrying the $13 Hostage Escape Card.
The size and weight of a credit card, this remarkable device is jam-packed with everything you need to defeat, be it handcuffs and zip-ties, all the way to duct tape and rope.
If a perpetrator has put a lock on a door to hold you captive, this card can pick that lock and escape.
Made by ReadyMan, this ingenious card reflects years of expertise forged in the elite U.S. Special Forces. It was designed for tactical professionals – the real life Jason Bourne types – to effortlessly carry and escape any restraint. The individual tools can be removed and hidden in your clothes for an even more concealed carry approach.
Though it weighs less than half an ounce, it includes many essential tools for escape from a saw and handcuff shim through to a rake and tension wrench.
Carry this in your wallet or handbag everyday so you have the confidence of knowing that if trouble strikes, then you can defeat any restraint and escape.
Don't know how to pick locks or use the tools? Just head over to ReadyMan and watch some of their instructional videos.
PODCAST: Master How to Defeat Danger with this Special Forces Survival Expert
DSEI 2017: INSIDE THE WORLD'S LARGEST MILITARY TECH SHOW
Life-saving belt
Wear something that has the power to save lives.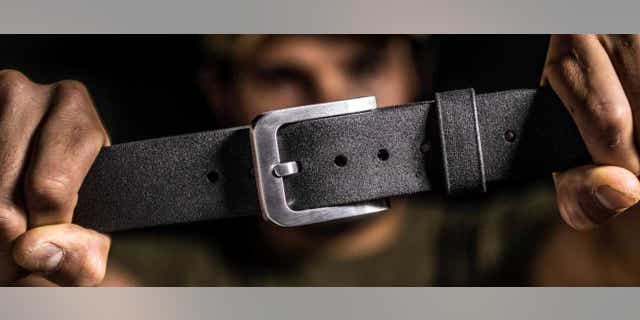 In a tragedy like the recent attack in Las Vegas, you could be the person who saved someone's life. And that person could be your husband, wife, best friend who would have bled out if you had not been ready with your belt and your knowledge.
Military trained medics know that a tourniquet is an absolute must. It can literally be the difference between life and death. Applying a tourniquet is a simple thing to learn. Find the time to master it in a quick class like at the Red Cross.
While a proper ratcheting tourniquet like R.A.T.S is always best, that is not something you'll carry around everywhere – but something like a belt is.
An ideal option is the all-purpose El Burro belt made by Magpul. It looks like a classic, versatile belt that can dress up or down, but in fact, is loaded with the company's expertise honed for meeting the military's toughest needs.
Made in Texas, it is waterproof and strong enough to carry a light pistol, but flexible enough to be ultra-comfortable and a great makeshift tourniquet.
Whether a car accident or a terrorist attack, if a tragedy strikes then with a bit of training and your El Burro you will always be ready to save lives.
Magpul Tejas Gun Belt El Burro retails for $59.95.
A sidekick that defeats danger
Make sure your keychain doubles as a device that can defeat danger.
One ideal choice is Surefire's Sidekick. This is a keychain with a powerful 300-lumen MaxVision Beam that has a range farther than 150 feet. Light can be a powerful deterrent to would be criminals and attackers.
Tiny and super lightweight, Sidekick will be there alongside your keys to help you safely navigate the darkness back to the car as well as immediately to hand in an emergency.
For example, if the power goes out as it has in the recent hurricanes, then Sidekick can run 45 hours nonstop, a big advantage.
A smartphone provides less than one percent of Sidekick's light and by using the Sidekick you save the phone battery for vital communications in an emergency. It weighs a mere 2 ounces and is easily rechargeable.
The Sidekick, which was just introduced in pink and white, is available for $79.99.
DSEI: MEET THE MILITARY FAST ATTACK BOAT THAT SAILS ITSELF
Looks like a mascara, keeps you in touch with loved ones
What if the lights go out and there is no power? Recently, many Americans have been hit by this very tough challenge during natural disasters and their aftermath.
Don't be caught off guard. Be ready. To do that, your phone will need juice in a world without electricity.
The solution is the super-lightweight, small Goal Zero Switch 10 Core USB Recharger. All it takes is a bit of sun and that device and you can keep your phone charged indefinitely. You can also charge it from an USB port.
This Goal Zero also has a built-in light so in an emergency you will have a back-up light to your Sidekick. It can be available for $39.97.
Keychain that signals for rescue
The SOL Rescue Howler is a fantastic, ultra lightweight, unbreakable whistle. This can fit easily on a keychain so you always have it to hand if you need to call for help – signaling more than a mile away that you need a rescue.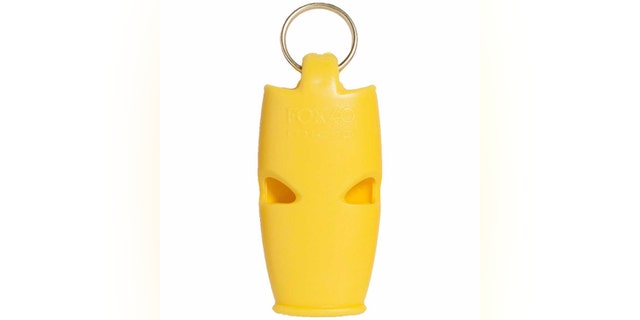 Whether you are trapped in a building after an earthquake or someone is threatening you, this 110-decibel whistle will let people know you need help and summon a rescue. The triple-frequency sound cuts through surrounding noise to get your message across.
The SOL Rescue Howler is available for $8.95.
ICE speaks for you when you need help
Never leave home without an ICE card.
ICE, which stands for "In Case of Emergency," can provide rescuers with critical information like your name, your blood type and any allergies, chronic conditions or medications.
Available many places for free online, simply fill in, print out and put in your wallet.