What's Black and White and Could Get Newspapers Out of the Red? Apple's iPad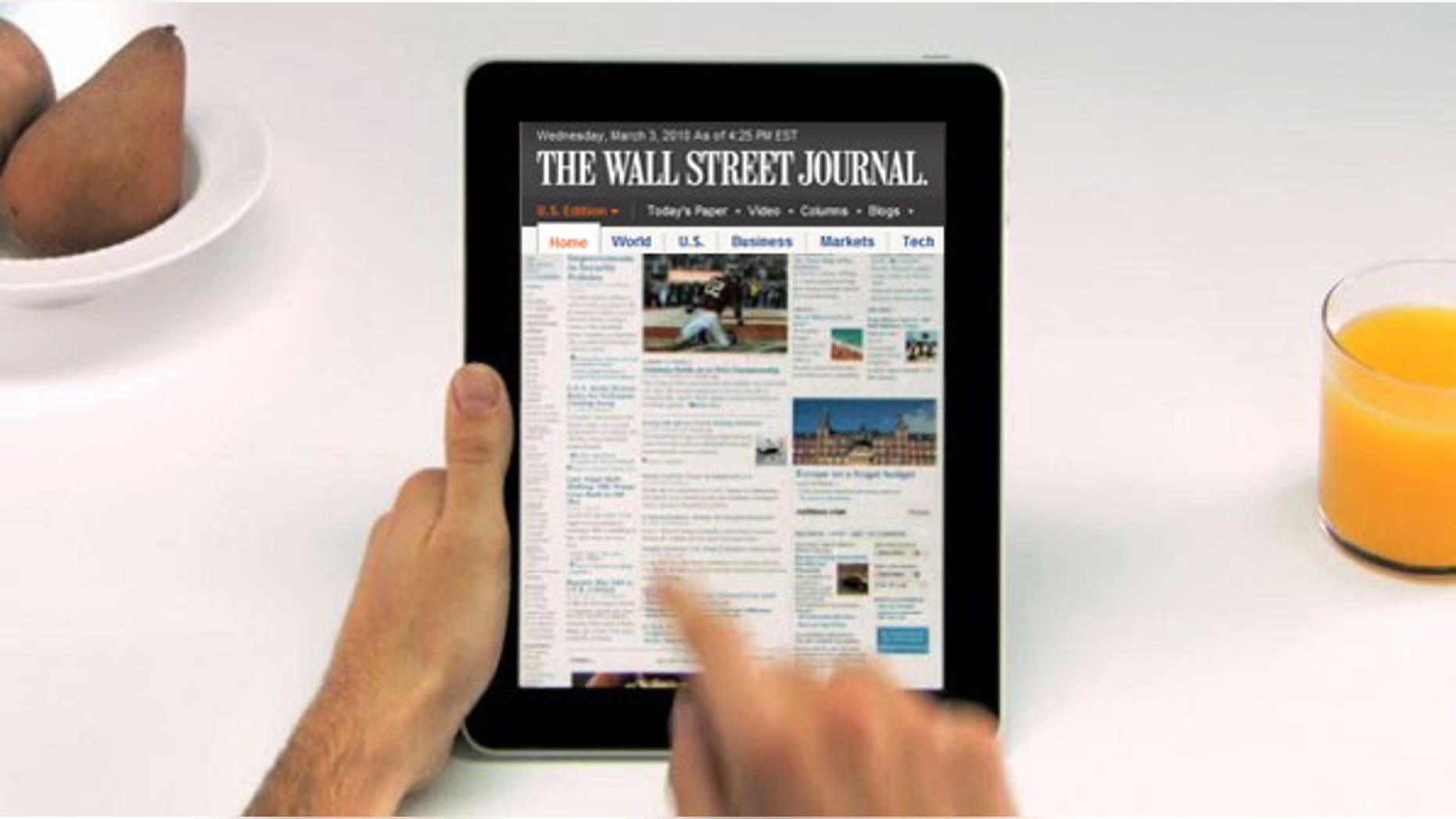 Paper meets plastic? Apple may be set to announce a new subscription plan for newspapers, the San Jose Mercury News reported.
The paper reports that Apple is in talks with major metropolitan newspapers in the hopes of creating a business model around the growing popularity of its tablet computer, the iPad.
Such a deal would come at a time when many traditional media companies are struggling with the transition from print to digital. Newspaper sales continue to erode and there seems no end in sight for the long-term decline in advertising revenues, experts say.
Representatives for the newspaper industry, including the National Newspaper Publishers Association and the Newspaper Association of America, did not immediately reply to requests for confirmation of the rumors.
Despite the notable success of the Wall Street Journal at setting up an online paywall, few other newspaper websites have successfully managed the transition to digital content. And overall, the consensus hasn't changed: The clock is ticking on the newspaper industry at large to come up with a profitable business model for the digital world.
Apple's supposed plan is a logical next step as it would attempt to recreate traditional print journalism in a digital world using its ready-made ecosystem -- iTunes for sales and distribution and the iPad and iPhone for circulation and consumption.
Apple reportedly plans to claim a 30 percent cut in subscription revenues sold through its iTunes store, the Mercury News said, along with 40 percent of advertising revenues generated though its iPad, iPod, or iPhone applications.
Understandably, publishers aren't pleased with the terms, preferring instead a flat fee.
The rumor comes as no surprise with some national papers and magazines already rolling out similar services of their own. Recently, Apple began offering free subscriptions to People magazine through the iPad. And FoxNews.com parent company News Corp. is reportedly planning a digital-only newspaper for distribution exclusively through tablets, e-readers, and phones -- and the iPad.
In line with its longstanding policy over rumors, Apple declined to comment.