Viral pop-ups, Google smart watch and more: Tech Q&A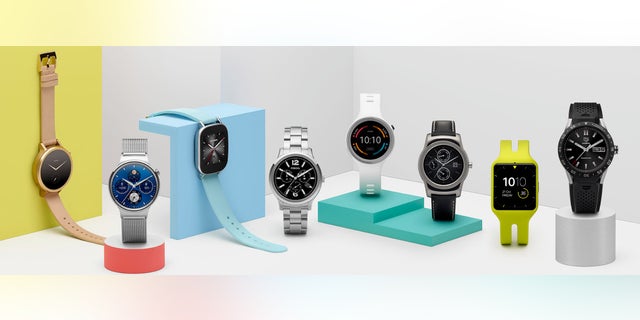 Kill the Robocalls
Q: I am so ticked off by robocalls. Can I do anything to stop the annoying calls?
A: I'm just going to say it: robocalls are the invention of lazy cowards. Lazy, because robocalls are pretty simple to generate. Cowards, because nobody can tell off a recorded voice. It's hard to believe, but old-fashioned telemarketers look almost endearing and noble compared to robocalls, especially now that we're entering election season. So how do you prevent them from happening at all? Tap or click here for seven ways to finally end robocalls.
Abstain from People-Searches
Q: Is it possible to remove your personal information from people search sites? It's just creepy.
A: People-search sites can be more unnerving than, say, your Facebook or Instagram account. Friends and strangers can pay a company to learn personal information about you, and this information is almost always collected in a fair and legal manner. So what if you don't want people peeping into your business? Requesting to be removed can be tricky and even toilsome, but there are many ways to scrub your dossier from their databases. Tap or click here to remove yourself from people-search sites.
Stop Dangerous Pop-Ups
Q: The video pop-up windows drive me crazy when I am looking at a site. Can I make them stop?
A: Most media companies now use advertisements that appear on the actual website; it hovers there for a moment, and then it disappears, allowing you to continue reviewing content. An actual pop-up window can interrupt the flow of your browsing, especially videos. Worse, these pop-ups may be designed to infect your computer with malware, which makes them more than just obnoxious – they're actively trying to harm your network. Tap or click here to block pop-up videos that might be malware.
Apple Watch Competitor
Q: Apple has a watch. Will Google ever have a watch, too?
A: For the past few years, Google appears to have been developing its own wearable interface, the Google Pixel. Google hardware is moving quickly with its Home virtual assistant and ultra-affordable Pixelbooks. Unconfirmed rumors have been rampant, but I have a feeling that the new Google watch will be giving Apple a run for its money. It was only a matter of time. Tap or click here to get the details on Google Pixel watch this fall.
Pinpoint Photo Data
Q: I need to know for sure where and when a particular photo was taken. Is this possible?
A: When you dig into the metadata of a digital photo, you can find an entire story hidden there: the file size, the number of pixels, when it was created, and even information about the camera. Many photos will tell you where in the world the image was shot. All of this embedded information says a lot about a simple jpg, especially when the photo circulates freely around the internet. Once you begin to master "EXIF" files, you can discern even more about the images and their origins. This information can be beneficial, if you want to track down the origins of an image, and they can also make the photographer vulnerable as cyber-criminals are also adept at analyzing this kind of data. Tap or click here for three forensic tools to expose hidden photo data.
What digital lifestyle questions do you have? Call my national radio show and click here to find it on your local radio station. You can listen to the Kim Komando Show on your phone, tablet or computer. From buying advice to digital life issues, click here for my free podcasts.
Copyright 2018, WestStar Multimedia Entertainment. All rights reserved.
Learn about all the latest technology on the Kim Komando Show, the nation's largest weekend radio talk show. Kim takes calls and dispenses advice on today's digital lifestyle, from smartphones and tablets to online privacy and data hacks. For her daily tips, free newsletters and more, visit her website at Komando.com.