Verizon iPhone 4 Review -- Better Voice, Slower Data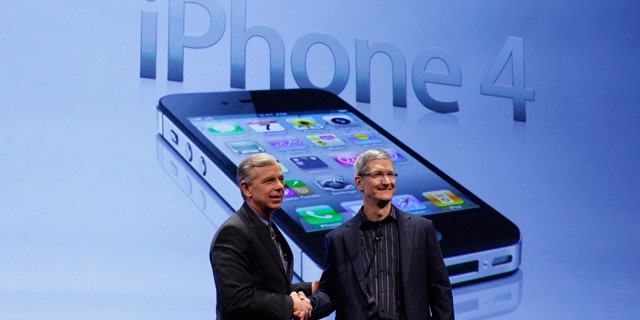 For millions of iPhone owners, or would-be iPhone owners, who dislike AT&T's wireless service or prefer Verizon Wireless service, liberation is at hand. Starting Feb. 10, Apple's iconic smart phone finally will be available in the U.S. on a second carrier, Verizon, instead of just on AT&T, which has been the exclusive iPhone network since the device launched in 2007. Current Verizon customers can pre-order the iPhone Thursday.
Complaints about dropped voice calls, or calls that can't be initiated, on AT&T's service, especially on iPhones, have been legion. Meanwhile, Verizon has enjoyed a general reputation for reliable voice service. So, many frustrated AT&T iPhone users and those scared off by reports of dropped calls, or simply loyal to Verizon, have been eagerly anticipating this move. To these people, I'm here to say: Yes, there are some major benefits to having your iPhone on Verizon, but, as with all good things, there are also trade-offs.
I've been testing a Verizon iPhone 4 and comparing it to an AT&T iPhone 4, which has been out since last summer. The phones themselves are essentially identical, except for the fact that they have different radios inside to accommodate the two carriers' differing network technologies. They aren't interchangeable.
On the big question, I can say that, at least in the areas where I was using it, the Verizon model did much, much better with voice calls. In numerous tries over nine days, I had only three dropped calls on the Verizon unit, and those were all to one person who was using an AT&T iPhone in an especially bad area for AT&T: San Francisco. With the nearly identical AT&T model, I often get that many dropped calls in one day.
Calls on the Verizon unit were mostly crisp and clear, including speakerphone calls and those made over my car's Bluetooth connection. On my first full day of testing, I did have several Verizon calls that dropped out for a few seconds, before recovering. Apple attributed this to a very minor glitch I'd encountered in my initial setup of the phone and urged me to reboot it. I did and suffered no more momentary dropouts.