Verizon claims sabotage on network and cables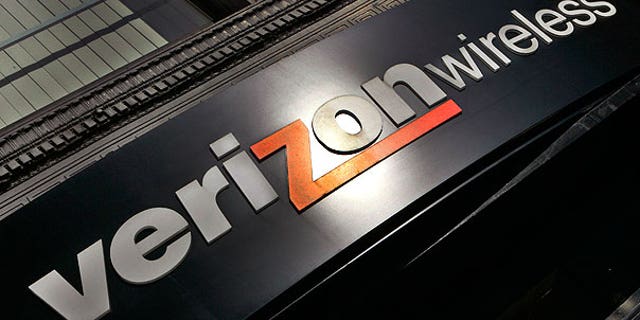 Verizon says equipment sabotage spiked in the wake of a strike by Verizon workers, now entering its third week.
Thousands of Verizon customers have been cut off from "critical services" because of "criminals" who have "damaged or destroyed critical network facilities," according to an announcement last week. That announcement came after a Verizon union went on strike on April 13.
Specific incidents mentioned by Verizon include "Sliced fiber optic cabling" at a network facility in New Jersey that cut off services to customers including police and fire departments and an incident in Massachusetts where phone services were cut off for 16 hours. The cutting of fiber optic and copper cables also occurred in New Jersey, Pennsylvania and New York, which brought down both voice and internet connectivity.
"We have dispatched additional Verizon security teams in all states where this illegal activity is taking place," said Michael Mason, Verizon's chief security officer in a statement. "We're also working with law enforcement to ensure our networks and facilities are secure," he added.

This is happening in the wake of a strike by Communications Workers of America (CWA) and IBEW (International Brotherhood of Electrical Workers) members at Verizon, which is entering its third week.
Related: Thousands of Verizon workers go on strike amid contract dispute
The workers are fighting against off-shoring and outsourcing of jobs, among other things.

Verizon cited that strike in its release to the media.

"These malicious actions take place as Verizon is experiencing a strike involving about 36,000 employees, primarily in its wireline business, in nine Northeast and Mid-Atlantic States plus Washington, D.C. Verizon Wireless operations have had very minimal impact from the strike," Verizon said in a statement.
Coincidence? Or not?
"As of now, we're not able to connect the two," a Verizon spokesperson said in an email to FoxNews.com about any alleged link. The spokesperson added, however: "I can tell you that in a normal year, we may have 5 or 6 deliberate cable cuts. Since this strike started, there have been 49 suspected incidents of sabotage. We saw a similar spike during the last strike in 2011."
Indeed, a similar pattern of events happened back in August of 2011 when 45,000 Verizon workers went on strike and the company linked that to sabotage on equipment and facilities. At that time, Mason told The New York Times that "it just isn't feasible that there is not a connection because there's been such an uptick since the calling of the strike."
Related: Verizon to pay $1.35M to settle FCC 'super cookie' probe
Union officials at the time said they were opposed to sabotage and had repeatedly told members not to engage in those kinds of acts, according to the Times report. The union also said at the time that Verizon was "exaggerating" the number of cases and that the company was focusing on the sabotage to turn the public against the union.
Regarding the most recent incidents, CWA District 2-13 vice president Edward Mooney said in a statement that "regulators in three states are already investigating Verizon for its refusal to keep up with network maintenance and wear and tear – the root of many ongoing service problems."
The statement continued. "Even with many technicians regularly working overtime hours, the demand is still too high for the current workers to cover. Additional delays that customers are experiencing because of the strike are a result of Verizon executives' insistence on offshoring and outsourcing jobs and their refusal to invest in adequately maintaining lines."
Verizon said that the public can report sabotage of Verizon property or suspicious activity by calling 911 and contacting the Verizon Security Control Center.