Venezuela Considers Internet Regulation as Opposition Groups Protest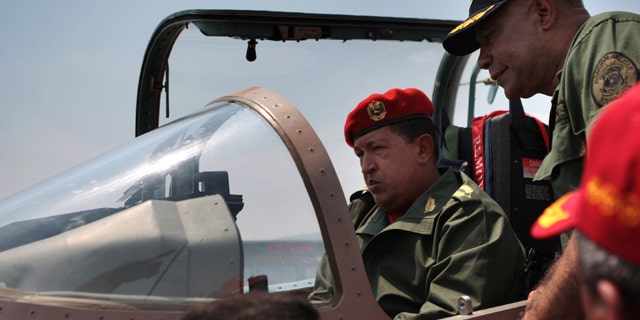 Venezuelan lawmakers have begun debating ways to police the Internet at the urging of President Hugo Chavez, a firebrand socialist who has seen opposition groups increasingly use the Web to organize against him, Dow Jones Newswires reported Friday.
Possible government meddling in the Internet drew immediate rebuke from the opposition, which is worried that policing of the Web would quickly lead to censorship or even government control of it. Chavez's government has already demonstrated its willingness to muzzle other communication outlets, especially television broadcasters.
Chavez and allied lawmakers say the criticism regarding the Internet is unfair, and call it a knee-jerk response by an opposition that it says calls any government attempt to establish rules an attack on basic freedoms.
"The Internet can't be something free from rules, where you do and say whatever you feel like," Chavez said on national television, adding that Germany's government feels the same way. "Each country needs to make its own rules and norms."
Venezuela's e-commerce chamber, Cavecom, urged the Chavez government to leave the Internet alone.
Cavecom "profoundly rejects any attempt at restricting or controlling the Internet in any way in Venezuela, whether it be access to Web sites or [the sites'] contents," it said in a statement.
The catalyst for possible regulation of the Internet came from comments made earlier this month in a readers' forum section of a popular opposition Web site called Noticiero Digital. A forum participant falsely stated that two of Chavez' closest allies had been assassinated, and some of the statement remained on the Web for hours.
Manuel Villalba, a ruling party legislator and president of the committee that oversees the Internet and other media outlets, said lawmakers want to stop this from happening again. Some laws are already in place to send to prison those who allow the dissemination of false rumors that induce public panic, he said.
Villalba rejected the notion that the legislative discussion this week is the first step toward the government taking "control" of Internet access or content.
The possible crackdown on such forums or other parts of the Internet has even caused Web sites that support Chavez to scramble to adjust their rules.
Aporrea.org is a leading pro-Chavez Web site that overflows with messages of mobilization in defense of Chavez, and rails against the "imperialist yankee" U.S. government and the "mini-yankees," as the Venezuelan opposition is often called.
On its Web site Thursday, it said: "We're closing registrations in our forum for a few days, until the matter of the Internet stops being the big issue in opposition media outlets."
Officials at the Web site weren't available for further comment.