US Army eyes 'dragon silk' for bullet proof vests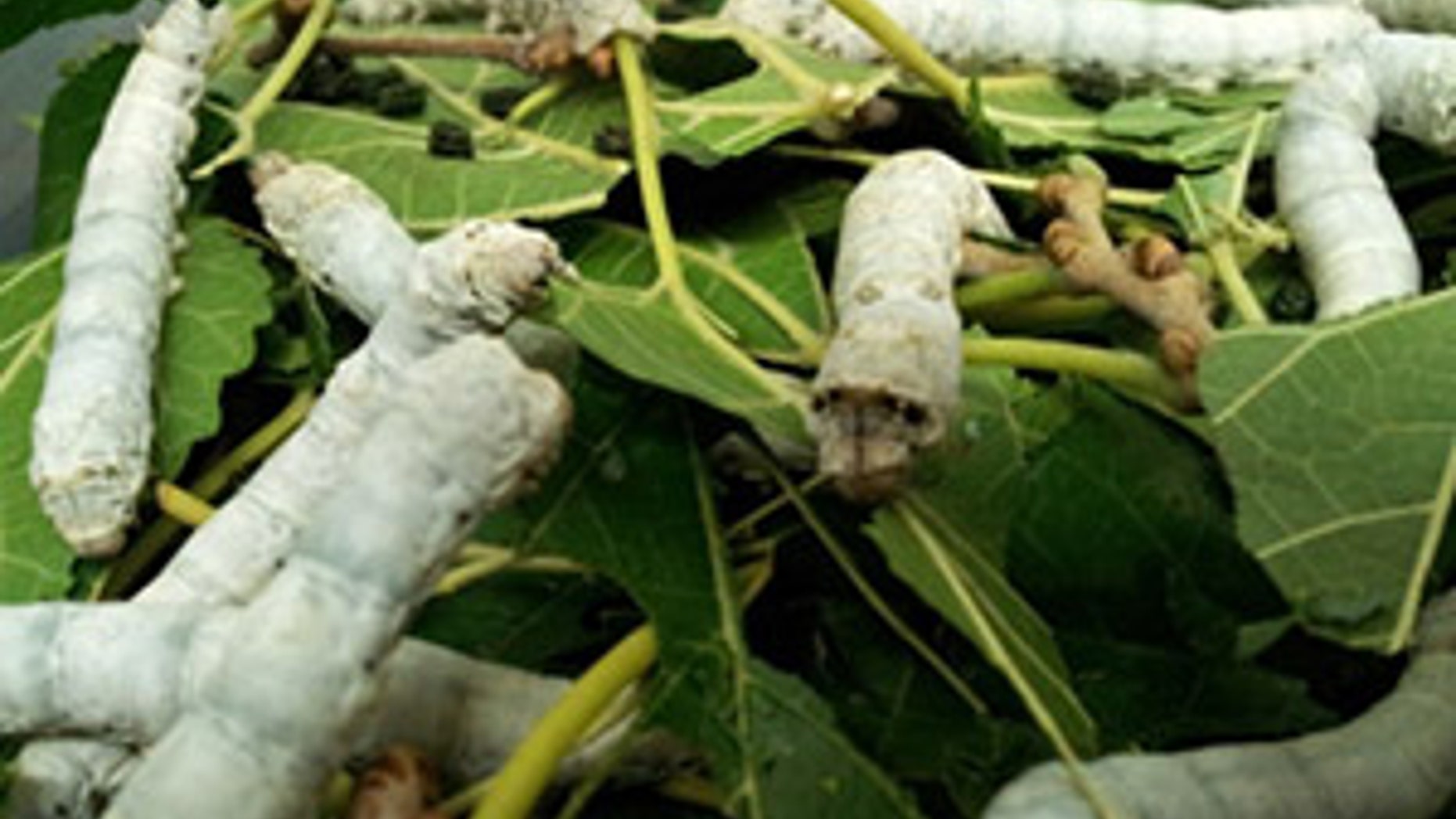 The U.S. Army is looking to harness genetically modified Dragon Silk fibers for bullet proof vests.
Michigan-based Kraig Biocraft Laboratories has genetically modified silkworms using the DNA from spiders that makes silk-related proteins.
Although spiders can weave a stronger thread, their cannibalistic tendencies make it difficult to creat a 'one-stop shop' for spider silk, according to Live Science.
Kraig Biocraft Laboratories implanted spider DNA into the silkworms, resulting in 'super silkworms' with the ability to weave a stronger and more flexible silk thread than they traditionally weave.
According to Kraig Biocraft, a silkworm's lifecycle mirrors that of a caterpillar's. When the worm is around 30 to 35 days old, they spin cocoons that are then collected and made into silk.
Dragon Silk was first described in an article in the Journal Proceedings of the National Academy of sciences in 2011.  The GMO silk is said to be 1,000 times more cost effective than its competitors, according to Live Science.
On July 12, Kraig Biocraft announced on its website that it has been awarded a contract of up to $1 million with the US Army to test the product. This will allow for the product to be put through tests that include ballistic-impact trials.
"Dragon Silk scores very highly in tensile strength and elasticity, which makes it one of the toughest fibers known to man and the ideal material for many applications," said Jon Rice, COO of Kraig Biocraft in a statement. "Providing material for this ballistic shoot pack initiative is an important next step for Kraig and spider silk. This contract reinforces the many significant potential applications for recombinant spider silk."
Rice added that some silkworm parents have been able to successfully pass along their new spider silk DNA to their offspring.