Twitter urged to tighten hate speech criteria to include disability after abortion troll outrage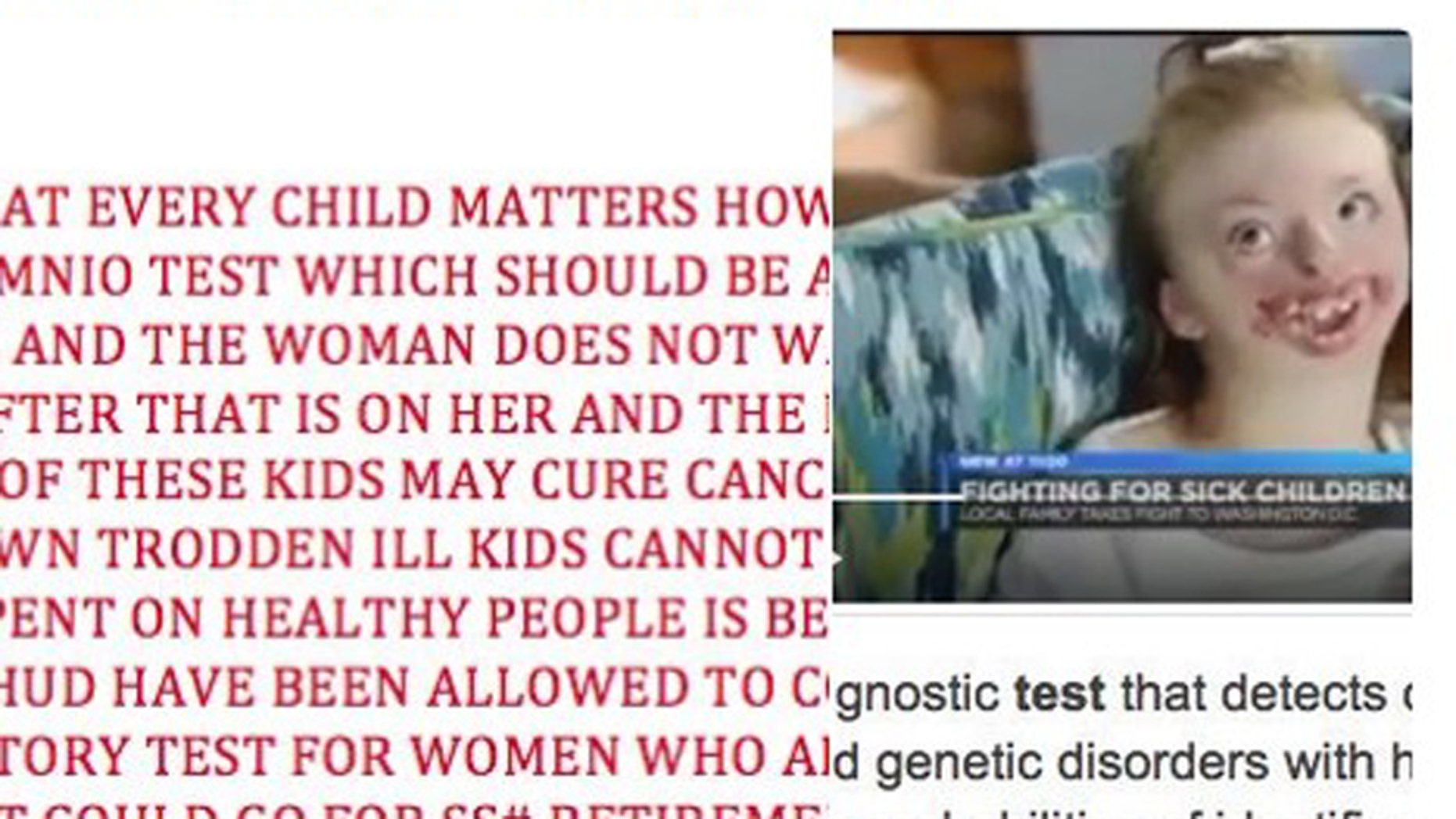 After suspending an account that used a disabled girl's photo to promote abortion, Twitter is now being urged to tighten its hate speech reporting criteria to explicitly include tweets attacking people with disabilities.
Twitter came under fire earlier this week from disability advocate Natalie Weaver who slammed the platform for not promptly clamping down on an account that used an image of her severely disabled child in a pro-abortion tweet. After refusing Weaver's request to suspend the account, Twitter did an about face after Fox News published a story about Weaver.
Now Twitter is being urged to revamp its criteria for reporting hate speech across the board.
TWITTER SORRY FOR LETTING ACCOUNT USE DISABLED KID'S PIC TO TOUT ABORTION
When a user wants to report a tweet to Twitter they are offered a series of options to describe the tweet. If they select the option that describes the tweet as "abusive or harmful" they are asked to select from an additional set of criteria. One option lets users categorize the tweet as directing hate "against a race, religion, gender or orientation." The option, however, does not include "disability," sparking anger from some of the platform's users.
"'Disability' must be added as protected from hate speech by @TwitterSupport. Pls help spread the word: #PWDsafeFromHate," tweeted Julie Ross, who uses the Twitter handle @bipolaroids.
Weaver has also urged Twitter to tighten its rules. "I would like twitter to also add 'hate towards people with disabilities' to their violation reporting categories," she told Fox News via email on Monday.
TWITTER APOLOGIZES FOR 'BISEXUAL' TECHNICAL GLITCH
The disability activist is the co-founder of Advocates for Medically Fragile Kids NC.
Follow James Rogers on Twitter @jamesjrogers