Twitter reunites long-lost cruise ship friends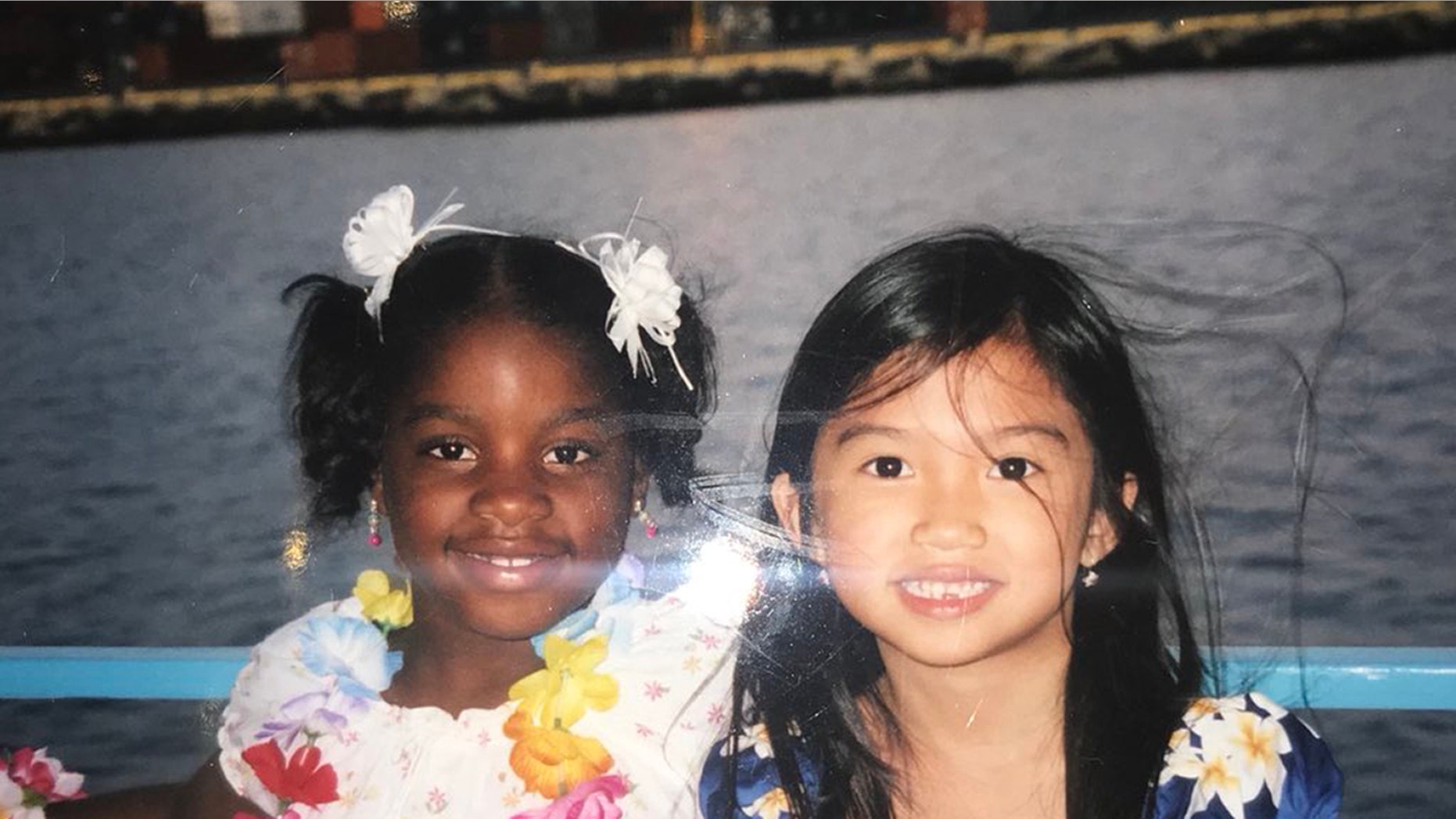 Two childhood "best friends" were reunited on Saturday after one of them asked Twitter users for help finding her old pal.
"Hey twitter, I met this girl on a dinner cruise in Hawaii in 2006," Brianna Cry, 19, tweeted on Saturday, alongside a photo of the two. "We were basically bestfriends for that night so I need y'all to help me find my bestfriend cause I miss her and I need to see how she's doing now."
Her tweet, which as of Sunday night had more than 111,000 retweets and nearly 250,000 likes, somehow found its way to Heidi "Heii" Tran, 18, who tweeted back: "Heard you were looking for me." She posted a photo with her tweet that showed Heii and her family, with Heii wearing the same outfit seen in Cry's photo.
Heii told Teen Vogue that her classmates informed her of the tweet, saying she was "blown away by the response Bri had gotten. I didn't think so many people would be invested in a story like this."
Those following Cry's tweet erupted with joy on Twitter, with one user tweeting that their "heart was so happy."
TWITTER USERS PRAISE UNLIKELY RELATIONSHIPS WITH HANDSHAKE MEME
The childhood friends, according to the outlet, are equally as happy. Cry said, "We messaged each other and caught up on life."
"The moment has given me the opportunity to talk with a lot of people, and reconnect with some old friends. I'm eternally grateful for that," Heii said.
SIXTH GRADER'S HANDWRITTEN NOTE HELPS LEAD TO HIT-AND-RUN DRIVER
The pair hopes to reunite in person one day, but, according to Heii, "Until then, FaceTime and social media will have to do."