Twitter error removed '#bisexual' from news and photo search results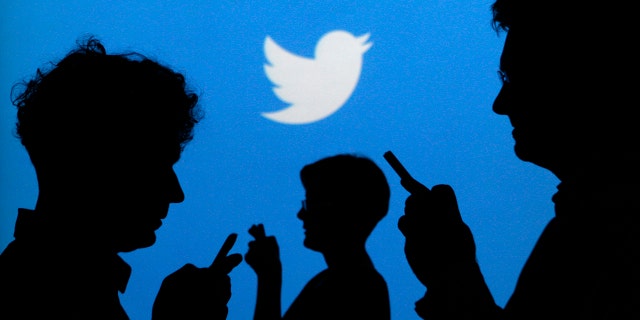 NEWYou can now listen to Fox News articles!
Twitter has been slammed after an error prevented the search term "#bisexual" from yielding news, photo and video results.
Issues with a number of search terms emerged over the last few days, sparking anger from users.
TWITTER AIMS TO BOOST USER SAFETY, UPDATES ITS RULES
"Filters erasing #bisexual content? Hey @Twitter, that sounds like discrimination based on sexual orientation. Also dangerous and cruel," tweeted Chase Strangio, staff attorney at the ACLU LGBT & HIV project.
Washington D.C.-based civil rights organization the Human Rights Campaign also reported problems with the search term "gay" on Twitter. ".@TwitterSupport we're surprised to see some searches for #bisexual and #gay blocked. We urge you to fix - #LGBTQ visibility matters," it tweeted Sunday.
"Today @Twitter @TwitterSupport introduced a search filter blocking photo search on #bisexual and #bisexuality hashtags (among others)," tweeted Bi Pride UK on Saturday.
Twitter said Sunday that it was working to resolve the issue. "We've identified an error with search results for certain terms. We apologize for this. We're working quickly to resolve & will update soon."
The social media giant was still wrestling with issues early Monday - a search for photos, videos and news using the terms #bisexual and #bisexuality brought up no results. The search term #gay, however, did generate results.
TWITTER REVAMPS INTERNAL SECURITY AFTER ROGUE EMPLOYEE DEACTIVATED TRUMP'S ACCOUNT
It is not clear whether the search errors are related to the recently-announced revamp of Twitter's rules, which aims to boost the safety of the site's users. The move to bolster the safety rules came just days after CEO Jack Dorsey said in a tweetstorm that the company is not doing enough to protect its users.
Dorsey made the pledge in a series of tweets following a boycott organized by women supporting actress Rose McGowan after she said Twitter temporarily suspended her account for posting about the alleged misconduct of film producer Harvey Weinstein.
The Associated Press contributed to this article.
Follow James Rogers on Twitter @jamesjrogers