Toyota now has a robot that can help disabled people around the house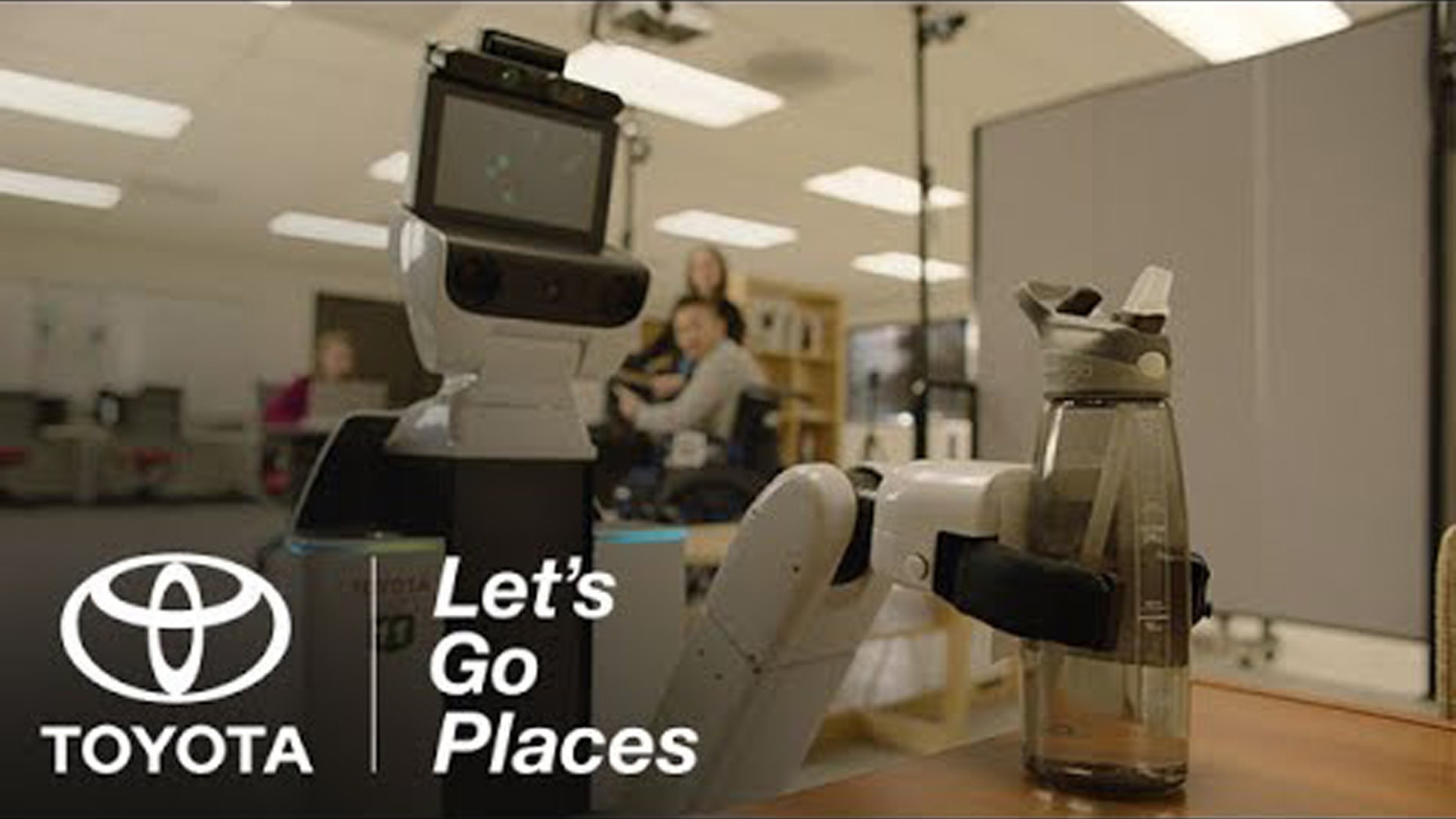 Like the rest of the automotive industry, Toyota is beginning to think past the traditional automobile and focus on mobility. And with that, the company has shown off its Human Support Robot (HSR), after testing it with a U.S. war veteran in his home.
The HSR is part of a number of projects Toyota is working on to aid mobility mobility for those who have impaired functions. The at-home test, a first of its kind, was done with the help of Romulo "Romy" Carmago, who suffered injuries in Afghanistan that caused him to become paralyzed from the neck down.
The robot contains wheels and has visual sensors, along with an arm that can do tasks for those it is helping, like handling door knobs or grasping objects.
GECKO INSPIRED ROBOT COULD SNAG SPACE JUNK
It also has the ability to make video calls and has been used in Japanese hospitals to help with the country's population.
"At Toyota, we have a commitment to enriching lives by advancing mobility for all – whether it's around town or across your living room," said Doug Moore, senior manager, Technology for Human Support at Toyota, in a statement obtained by technology website The Verge. "This includes developing technology solutions to assist people with limited mobility. We see our research with Romy and the HSR as a natural extension of our work as a mobility company that helps people navigate their world."
Below is a video of how it works:
The origins of the HSR date back a decade, when Toyota started its Robot Partner program. Since then, the company has experimented with robots in a number of different applications, including helping paralyzed people walk.
In 2015, Toyota created the Toyota Research Institute, saying it would put $1 billion into it over five years, to help advance artificial intelligence and different mobility solutions, including robots.