To drink coffee in space, NASA astronauts have to 'suck the balls'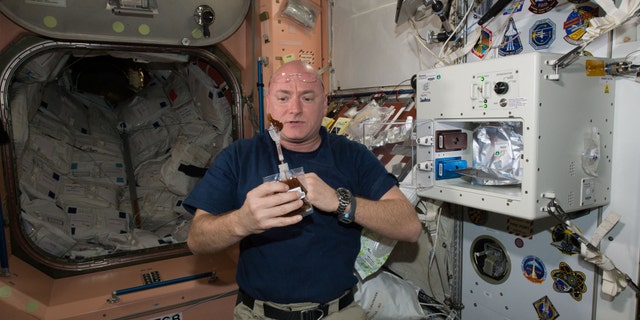 NEWYou can now listen to Fox News articles!
As if being in space wasn't hard enough on an astronaut's body, they're forced to drink coffee in a ghastly manner.
By making balls and then sucking on them.
In a video NASA shared on Twitter, astronaut Jack Fischer said he loves coffee on Earth, calling it "pretty much my favorite thing." But due to the lack of gravity, drinking coffee in space isn't the same as making a pot of your favorite joe and drinking it in a cup.
NASA'S NEW MARS ROVER LOOKS LIKE A BATMAN VEHICLE
Ergo, that's why Fischer sucks the balls. "But in space, I get to make balls out of it -- so check this out and then suck the balls," Fischer said on the video.
The entire video can be watched here:
The video was first spotted by technology website Gizmodo.
Earlier this week, NASA announced a new team of astronauts ready to go into deep space and on missions around the Earth's orbit.
The group of 12 astronauts, comprised of six military officers, three scientists, two medical doctors, a SpaceX engineer and a NASA research pilot, are NASA's largest class in nearly two decades.