Titanic survivor's fur coat up for auction in the UK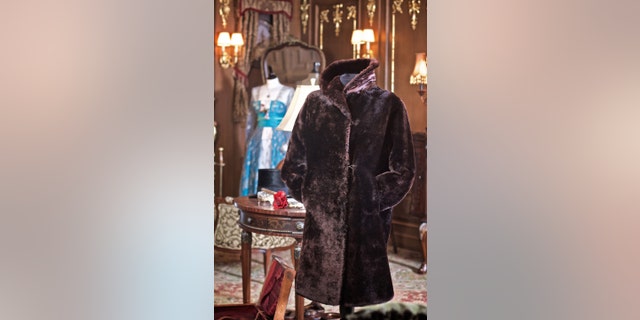 A fur coat worn by a Titanic survivor is up for auction in the U.K. on Saturday.
The coat belonged to Mabel Bennett, a first class stewardess on the doomed ship. Titanic struck an iceberg at 11:40 p.m. ship's time on April 14 1912 and sank just over two hours later with the loss of more than 1,500 lives.
Bennett was one of more than 700 survivors rescued from lifeboats by the Carpathia.
RARE TITANIC PHOTO UP FOR AUCTION, OFFERS GLIMPSE INTO DOOMED LINER'S FINAL DAYS
"This is a truly spectacular item and one of the most visually impressive objects with a direct link to being on board the Titanic on that fateful night to have ever been offered for auction," explained Henry Aldridge & Son auctioneer Andrew Aldridge, in an email to Fox News.
The garment has a pre-sale estimate of $62,078 to $102,525.
The fur coat kept Bennett warm after she boarded Titanic's lifeboat No. 5. Her brother-in-law and nephew, Alfred Crawford and Leonard James Hoare, respectively, also served on board Titanic. Hoare was lost in the sinking, while Crawford survived the disaster.
DID THIS ICEBERG SINK TITANIC?
Other items that will be auctioned on April 22 include a rare photo of the Titanic, likely taken the day before she set sail on her fateful maiden voyage. The photograph has a pre-sale estimate of $6,208 to $9,933.
Another artifact up for auction is a letter written on board Titanic by passenger Alfons Simonius-Blumer detailing life on the ship before it embarked on its fateful maiden voyage. Simonius-Blumer survived the sinking. The letter has a pre-sale estimate of $25,641 to $28,205.
The Titanic disaster continues to be a source of fascination, with Saturday's auction sparking plenty of interest on social media.
FOR THE LATEST TECH FEATURES FOLLOW FOX NEWS TECH ON FACEBOOK
A number of artifacts from the doomed ship were auctioned in the U.K. last year with the sextant used by the captain of rescue ship Carpathia selling for just under $97,000. Three photos and a handwritten note detailing the grisly discovery of Titanic's last lifeboat were sold for $6,800.
Follow James Rogers on Twitter @jamesjrogers