The Lowdown on Hack Attacks, 'Repair' Software, and More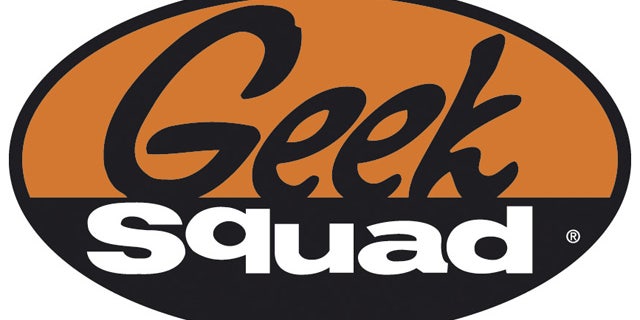 You've got tech questions, we've found the answers.
We've asked the tech experts at the Geek Squad to help you make the most of your technology, answering your thorniest tech questions. So if you're wondering what to buy, how to plug it in, or how to fix it, the Geek Squad can help.
This week, Geek Squad Agent Darren Drake answers YOUR questions.
I had an external hard drive connected to my iMac for Time Machine backups. The hard drive crashed and I purchased a new one for replacement. How can I safely and securely dispose of the old hard drive when it is inoperable? -- De Edwards
Easiest thing you can do is bring it in to a local Best Buy and have a Geek Squad Agent destroy the platters and send the HDD out to our recycling center. This will allow for you to be certain the drive will never be recoverable.
My long time email account has been hacked into. Will this affect other systems on my computer? Also, does changing the password really help or should I just get a new account? I have firewalls and McAfee but they still got through. I am careful about my websites so how does this happen? Thank you. -- Angela Adams
The only way this would affect other systems on your PC is if your computer was infected with a Trojan or some spyware. I would recommend running a scan with your antivirus software, however. And of course, make sure it is up to date and has the latest definitions.
In addition, changing your password will absolutely fix the issue as long as your computer is not currently infected. The person that accessed your email will not be able to regain control of the account without your newest password.
I have an Apple computer and last week a pink vertical line started showing up on my monitor. It runs the entire length of the screen and is very thin. It's annoying but otherwise doesn't seem to bother anything. I'm afraid it might get larger or I'll get more though. Why is it there and how can I get rid of it? -- Becky Johnson
This sounds like a defect in the LCD panel or LCD cable to me. And as such, it's something that can get worse with time and will need to be addressed.
The good news is that it won't impact the performance of the system and there are several ways to have this fixed. The easiest of ways is to visit your local Apple store and have one of the Geniuses assess the damage and recommend a fix -- which can usually be done in-house within the week.
There's also the option of ordering an LCD panel yourself, but that could lead to some fairly technical repair work.
Is it really necessary to purchase registry repair software? I ran one of those "free" scans to determine the status of my computer and it said I had an overabundance of "incomplete or missing" registry lines thus causing my laptop to run slow and of course recommended a $40 piece of software to "fix" it. I have ready different opinions on the matter and wanted to get your take. -- Jerry Fontaine
These programs are usually not legitimate -- they're run by folks trying to make quick buck. But if you're looking to actually clean your registry yourself, there is a freeware utility called CCleaner that will do it for free.
Alternatively, you can purchase Registry Mechanic, which is another great registry cleaner that is very reliable and intuitive to use.
Got a question? E-mail us at AsktheGeeks@foxnews.com and we'll relay it to the Geek Squad. Next week, the Squad will answer the most interesting or most frequently asked questions.