The Geek Squad Solves Your Computer Problems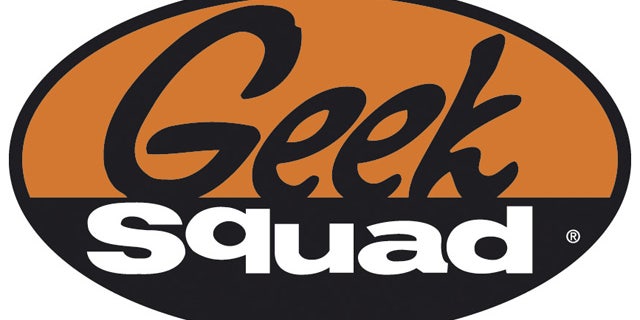 You've got tech questions, we've found the answers.
We've asked the tech experts at the Geek Squad to help you make the most of your technology, answering your thorniest tech questions. So if you're wondering what to buy, how to plug it in, or how to fix it, the Geek Squad can help.
This week, Geek Squad Geek Squad Secret Weapon Patrick Bergstrom answers YOUR questions.
I'm a freshman in college and just bought a new laptop. However, it doesn't have a security port on it. What is the best way to keep it safe? -- Manabu Thomas
Congratulations on starting your college career! Most new laptop models do come with a small port attached to the frame for physically securing the device with a lock. Sometimes it can be hard to spot: If you don't see it, feel free to tweet your model number @GeekSquad and we can confirm whether it has it.
You can also prepare for the off-chance your laptop is stolen by protecting it with security software. LoJack for Laptops creates software which allows you to lock down the PC or wipe your personal data remotely. In the event it is stolen, LoJack will also assist the authorities in locating your computer the next time it is connected to the Internet.
Had my computer fixed back in March and now since I got it back the CD drive pops open on its own every now and then and makes a noise like it's trying to read something. Is there any way to fix it?– Charlene Robbins
First, let's confirm what is causing your CD/DVD drive to open. Restart your PC, and immediately and continuously tap one of the following keys: F5 if you are using Windows XP, or F8 if you use Windows Vista or Windows 7 to access the Advanced Startup menu. From here, use your arrow keys to select Safe Mode and press enter.
If the problem stops in Safe Mode, the issue is most likely caused by software corruption on the PC. Bring it back to the location where it was repaired originally and inform them of the continuing problem, or bring it in to your local Geek Squad Precinct.
If the problem continues in Safe Mode, it's most likely a problem with the drive itself. If your computer is a desktop, it can be very easy to confirm these suspicions by replacing the drive. First, you'll need to determine what type of connection the drive has internally -- either be a wide ribbon cable (IDE) or a thin cable with a single connector that is about an inch wide (SATA). Then pick up a replacement at your local Best Buy -- they're pretty inexpensive bits of hardware. If you have a laptop computer, or working inside your PC is daunting, bring it in for help.
I'm having difficulties installing and reading .pdf ebooks on my iPad. Is there a streamlined method for accomplishing this? Kindle -- easy, iPad, so far, quite frustrating. -- Dave Price
The Kindle easily integrates with .pdf files, by design. For iPads and other iOS devices, an additional App is needed to read PDFs. One benefit of owning an iOS device is having a plethora of apps to choose from. I recommend checking out Stanza, a free app created by Amazon to handle PDF books. It's extremely fast, has built in organization capabilities, and is very user friendly.
You recently answered a question about protecting your computer with Norton. Do you have any recommendations for Mac users? I am new to a Mac after using a PC for my whole life so I am still coming up to speed on things. -- – Shannon Johnson
On any computer, the best defense against malicious software is practicing safe surfing habits. There are a few basic tips and tricks you can utilize to keep yourself safe both on a Mac or Windows based computer.
Before you click any link you receive in Twitter or Facebook, make sure you trust the sender and the context of the link makes sense. Phishing attempts are becoming more common on these social media sites, and the vulnerability to users is the same whether you have a Mac OSX or Windows based device. Agent Laura recently wrote an excellent article on staying safe in social media on our Geek Squad Intelligence Blog.
When addressing Mac OSX specifically, although it is true it is a less frequently targeted Operating System by people with harmful intent, it is still just as vulnerable, and there are common FakeAV infections that have been making their rounds. Both Norton AntiVirus and Kaspersky offer solutions for protecting a Mac OSX based computer. I would recommend installing one of these programs and ensuring it remains up to date.
In addition to ensuring your protection software is correctly installed and up to date, a vital step in protecting your computer whether it is a PC or Mac, is ensuring your operating system is up to date as well. With Windows, this is a commonly accessed application known as "Windows Update". However with your new Mac OSX computer it isn't quite as easily found. You can ensure your system is up to date by first clicking the Apple icon in the top left corner of the screen. From this menu select "About This Mac" and a small properties window will open. In this window will be a button to check for software updates. I always recommend checking at least twice a month.
Got a question? E-mail us at AsktheGeeks@foxnews.com and we'll relay it to the Geek Squad. Next week, the Squad will answer the most interesting or most frequently asked questions.