The Geek Squad Ends Computer Slowdowns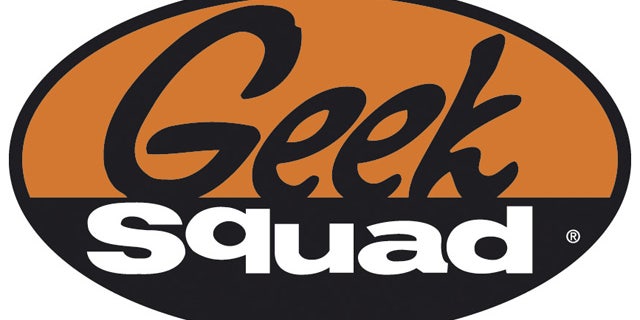 You've got tech questions, we've found the answers.
We've asked the tech experts at the Geek Squad to help you make the most of your technology, answering your thorniest tech questions. So if you're wondering what to buy, how to plug it in, or how to fix it, the Geek Squad can help.
This week, Geek Squad Field Lieutenant Brian Hodge answers YOUR questions.
What's really the major cause of computer slowdown? I keep my anti-virus updated and do daily scans. I also scan for spyware, keep my disk defragmented, and trimmed startup programs to a bare minimum. My computer still seems slow and I don't know what else to try. -- Emil Butler
You're spot on! The majority of computer slowdown IS caused by the situations you mentioned -- with only a few other exceptions. The first is unacceptable processor speed and memory size, the second is software degradation and integrity.
You mentioned in your full email that you've only got 1 gigabyte of RAM: That may not be quite enough to operate your computer speedily, so you might consider upgrading to 2GB or more. On the other hand, some slowdown actually comes from the operating system as files stack up and leftover code bloats the system -- something even defrags and registry scans can't always address.
When was the last time you performed a full reformat to restore the OS to scratch? Check to see if you have "recovery discs" for your system. If not, contact your system's manufacturer and see if you can order a set. Be sure to back up your data first! And we can always help you.
I have an older desktop, and the hard drive is getting full. I would like to remove older service pack updates from MS (which are real memory pigs). Is this possible? -- Tracy Schnyer
While you can remove Service Packs by uninstalling them, it's not a good idea. Service packs are designed to fix integrity issues and provide foundation support to your OS, patching vulnerabilities to viruses and reducing crashes. Consider using an external hard drive or blank DVDs, to back up data from your hard drive instead.
I have trouble with Internet explorer shutting down on me constantly. Can you help? -- Carol Winkle
Absolutely! The most common problem for Internet Explorer shutting down is a damaged file or setting, typically caused by a defective toolbar or virus attack.
To remedy this, try right-clicking your Internet Explorer icon and accessing "Internet Options" (you can also access this by clicking on the "Tool" tab on the top of an Internet Explorer window), navigating to the "Advanced" tab and clicking "Reset." I bet this solves your problem.
Can viruses and other malware reside in places other than your hard drive? If I store only the files themselves on a separate drive and get a virus, would swapping the OS drive work? -- Shawn Yates
You can get a virus on any form of storage, including RAM, though it's not as frequent. To remedy this, be sure to perform regular scans of your drive, including temporarily connected drives, with whichever anti-virus program you may have installed. If you don't have one, I'd recommend checking out Kaspersky antivirus, which has great drive scanning abilities and checks for viruses in other forms of storage.
I get a message asking to re-enter my Windows 7 product code, but I lost my disc and of course the code was on it. Is there any way I can get the code? Is it somewhere in my system? -- Gerry Kramer
Short answer: Yes. But it isn't always easy to get to.
Long answer: The product key for your copy of Windows 7 will typically be located somewhere in your registry and there are many programs out there to find it for you. However, if Windows 7 has to ask you to re-enter your product key, then it means it probably no longer has record of it -- even in your registry.
You'll want to contact Microsoft if you registered your copy in the past, or look at acquiring a fresh copy of Windows 7. In the future, keep a digital and manual copy of your product key, just to be safe.
Got a question? E-mail us at AsktheGeeks@foxnews.com and we'll relay it to the Geek Squad. Next week, the Squad will answer the most interesting or most frequently asked questions.