The Holiday Smartphone Buyer's Guide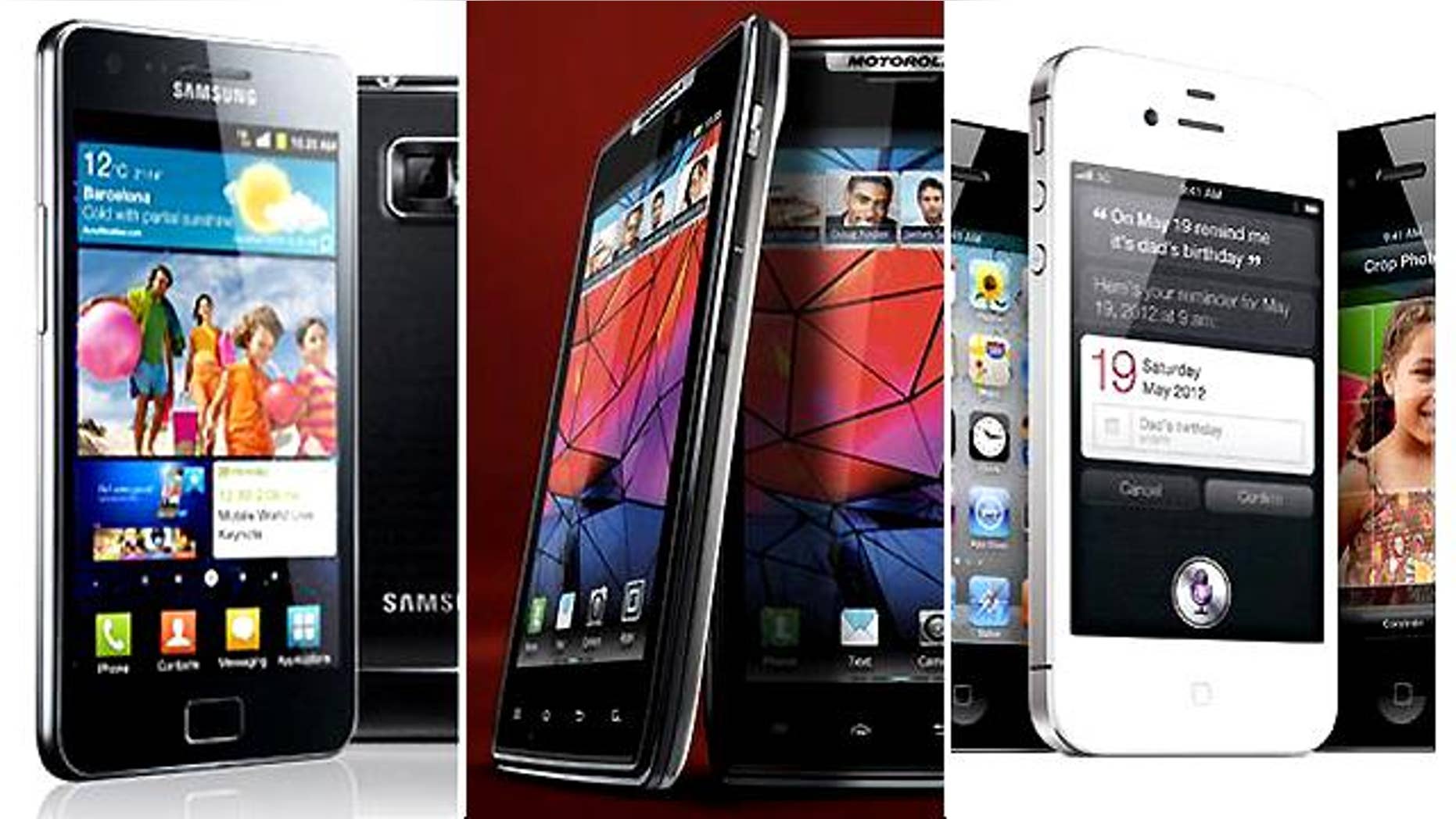 Investors were wringing their hands over Thanksgiving at news that AT&T's plan to buy T-Mobile for $39 billion had hit a snowbank on the way to the FCC's house for dinner.
I explained in detail why the deal wouldn't and shouldn't go through back in September. One of the main reasons was the effect it would have on consumers: The annual cost of owning a smartphone from T-Mobile is currently about $420 less than similar service from AT&T. Guess where your bills would have headed if the merger went through?
But bad news for AT&T is good news for anyone looking to buy a smartphone this holiday shopping season. We consumers can now move on. So it's fine to stop worrying about the merger and go ahead and buy something.
AT&T: No matter how much it complains to the government that it can't expand without buying T-Mobile, the fact is that AT&T is actually expanding its 4G, high-speed network. The bad news: the Apple iPhone 4S doesn't work on it. It actually works on the slower HSPA+ network, and while some think it's practically un-American to say this, you should pass on buying an iPhone this year and wait for a true 4G version.
However, there's no reason to avoid AT&T, unless coverage is particularly poor in your area. The company has some excellent Android 4G phones available, including the Samsung Galaxy S II Skyrocket and HTC Vivid. Next week, AT&T will add the LG Nitro HD (for $249.99 with a two-year contract) to the lineup. AT&T's monthly charges are high, however, so comparison shop based on that, not the price of the phone.
Verizon: The folks at Verizon are probably grinning from ear to ear. It's the number one carrier in the U.S. and it has been pushing its LTE 4G network for quite some time, with plenty of phones to offer. But again, its iPhone is not 4G compatible.
Verizon's plans are roughly as expensive as AT&T's, but the company has a truly cutting-edge phone in the 4G Motorola Droid Razr ($299.99 with a two-year contract). The Razr is thin, yet it boasts great battery life (for a smartphone) -- and some security features that may attract people who wear a suit to work every day.
T-Mobile: While T-Mobile hasn't built out 4G service yet, it's probably likely to after the AT&T deal completely collapses (for one thing, the company will be billions of dollars richer and have some new roaming agreements in hand). T-Mobile advertises its HSPA+ service as 4G, but that ain't LTE. However, there are some excellent deals to be had from T-Mobile, with better pricing plans and a bevy of top-notch phones, such as the Samsung Galaxy S II ($229.99 with a two-year contract).
Sprint: While the company offers some excellent deals and has an iPhone to boot, Sprint's 4G strategy is a little worrisome. It plans to support LTE, but currently only has phones that work on its WiMax network. So if you're looking for a long-term phone that uses LTE in the future, you might want to wait.
However, if you're looking for value, Sprint offers better, less expensive voice and data plans that are nearly half the annual cost of Verizon or AT&T.
Sprint has some lesser known subsidiaries that offer even better plans, such as Boost Mobile -- and there's no onerous contract. It has a $50 unlimited 3G plan, for example, but the choice of phones is limited. Still, a respectable Samsung Prevail Android phone from Boost is just $149.99 (Android service plans are an additional $5 a month). It's a wise choice because you can get a smartphone now, and then when a new one comes along next year that you really want (say, a real 4G iPhone) you can switch without worrying about paying through the nose to get out of your contract.
You're still going to hear talk of AT&T agreeing to sell off of some of T-Mobile's assets to appease the DOJ and FCC. But that's just crazy talk. Sell the very assets you claim you want to purchase?
Just be happy you don't have to play Santa for corporate dealmakers and simply focus on getting a new phone.
Follow John R. Quain on Twitter @jqontech or find more tech coverage at J-Q.com.