iPhone up in Smoke on Plane, Australian Air Safety Bureau Investigating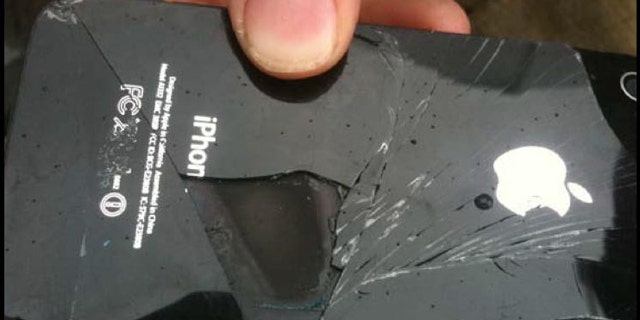 SYDNEY – Australia's aviation safety watchdog said Tuesday it was investigating after an Apple iPhone apparently began glowing red and emitting smoke on a passenger plane last week.
The device partly melted and had to be doused by a flight attendant with a fire extinguisher, the Herald Sun reported.
It was apparently being used aboard Regional Express airlines flight ZL319, from the New South Wales town of Lismore to Sydney, when it reportedly began to glow red hot and had to be dropped to the floor of the cabin shortly after landing.
The phone was given to the Australian Transport Safety Bureau (ATSB) as part of an investigation into the incident with the Civil Aviation Safety Authority also investigating.
"We are investigating, it's quite early on in the investigation," a spokesman for the ATSB confirmed to AFP.
"However, we do have the phone, it's in our custody, and we will be undertaking a technical examination of it.
"We will be interviewing directly involved parties and also in our technical examination of the phone we are going to be consulting with the manufacturer as well."
The incident was first reported by tech and aviation websites after Regional Express put out a press release headlined "Mobile phone self combustion," which included a photograph showing a broken and apparently scorched phone.
Regional Express said a flight attendant had extinguished the red glow in line with standard procedure and no-one was injured. The phone's owner was not identified.
Apple, which has sold millions of iPhones around the world, said it was looking forward to working with investigators.
The ATSB spokesman was unable to say what model of the wildly successful Apple smartphone had prompted the investigation but said the probe was unusual.
"We have no previous records of iPhones undergoing spontaneous self-ignition," he said.