Tech Q&A: Marketing on social media, buying a smart TV, shopping without Craigslist and more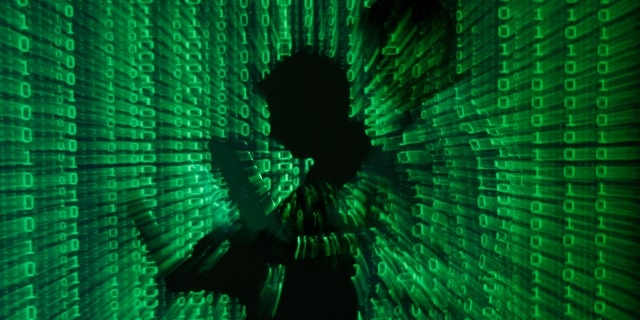 NEWYou can now listen to Fox News articles!
Q. My home's Wi-Fi connection seems to drop constantly, especially in certain rooms around the house. What could be causing this? And are there fixes I can do to stop this annoying problem?
A: You aren't alone. Most people are so accustomed to cellphones that they can accept a poor signal or even a dropped call. But Wi-Fi? Shouldn't that work flawlessly, especially if you're not overworking your network and you have a speedy modem? In some cases, the architecture of your house might be getting in the way. You may also have trouble with interference. Whatever the case, there are simple troubleshooting techniques for fixing this issue. Click here to find out why your Wi-Fi keeps dropping and what you can do about it.
Finding alternatives to Craigslist
Q. I don't like to use Craigslist. Are there safer better sites?
A: Craigslist is the ultimate double-edged sword. It's great because it's free and well trafficked. But there are so many scammers who use it. You might find a perfectly usable desktop on Craigslist for a song. You might also get some virus-laden garbage from a vendor who refuses to give you his last name. Luckily, internet classifieds have become a sprawling industry, and there are safer ways of buying and selling used goods over the web. Click here for a list of online marketplaces that are better than Craigslist.
Selling on social media
Q. I am trying to grow my business using social media. I post on Twitter, Facebook and the others. Are there any apps to help?
A: Twitter and Facebook are a good start, but they're pretty much the bare minimum these days. Online marketing has become a complex environment where clever merchants must use keywords, RSS feeds and cross-platform management to get their message across. You may be scratching your head, but it's actually a lot of fun, once you get the hang of it. Take what you've already learned from social media and then enhance it with some exciting new apps. Click here for five apps that will supercharge your social media strategy.
Best YouTube channels for aspiring chefs
Q. I know you like to cook. Do you have any favorite YouTube cooking channels?
A: Do I ever! It's almost funny to remember the days when recipes were written on index cards and handed down from generation to generation. Don't get me wrong … I'm often nostalgic for those days, and it was always entertaining trying to puzzle out my grandmother's handwriting. Nowadays the internet is bursting with free recipes and tutorials. Some are produced by skilled amateurs; others are hosted by world-renowned chefs. So if you're looking for a personal recommendation, I can tell you which step-by-step videos I prefer. Click here for some of my favorite YouTube cooking channels.
How to buy a new TV
Q. I want to buy a new TV. What features should I look for? I am SO confused!
A: Most of the features you want depend on what kind of television experience you prefer. Many people are champing at the bit for a 4K experience, while others think 4K is a waste, and still others have no idea what 4K is. Many people want smart TVs because they like the concept, but they're fuzzy about what makes it "smart." TVs are incredibly diverse, and you'll find a dizzying range of sound and picture quality. Before you face off with a salesperson, you should list all the things you like about TV and then give yourself a final budget. Meanwhile, learn the vocabulary. Click here for 10 terms you need to know before buying a new smart TV.
What questions do you have? Call my national radio show and click here to find it on your local radio station. You can listen to the Kim Komando Show on your phone, tablet or computer. From buying advice to digital life issues, click here for my free podcasts.
Copyright 2017, WestStar Multimedia Entertainment. All rights reserved. Learn about all the latest technology on the Kim Komando Show, the nation's largest weekend radio talk show. Kim takes calls and dispenses advice on today's digital lifestyle, from smartphones and tablets to online privacy and data hacks. For her daily tips, free newsletters and more, visit her website at Komando.com