Tech Q&A: Dueling assistants, outsmarting hackers, blocking texts, and more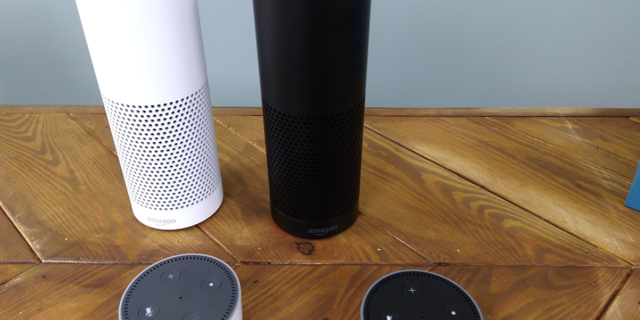 NEWYou can now listen to Fox News articles!
Want to know how to choose the best virtual assistant, outsmart hackers, and block texts? Then read this column.
Fending Off Hackers
Q: I read that hackers are going after routers and when they do, they can record keystrokes and steal from you. How can I make sure hackers are not in my router?
A: You've described one of the most terrifying scenarios in the cyber security world, right after ransomware or identity theft: The hackers' ability to covertly track the precise characters you type, and thereby deducing all your passwords and private messages. The threat is real and it could happen to anyone who doesn't take the proper precautions. Routers are a vulnerable part of any network because most people don't even think about them. The first step is to safeguard your router from intrusion, and then check to see whether hackers have already broken in. Click here to test your router to see if it's been hacked.
Find My Free Podcasts
Q: I heard your podcast about how tech is helping find effective cancer treatments and another one about Bitcoins. Both were really great! Are your podcasts available on iTunes?
A: No matter how many years I spend in this business or how many subjects I cover, I am always overjoyed to learn a show, tip, or article is helpful. I try to cover topics that are relevant and up to the minute, and Bitcoin and cancer breakthroughs are prime examples. To answer your question, my podcasts are very easy to find. Just search for "Komando" on iTunes, Google Play, or wherever you get your podcasts. Or click here to download or listen to my podcasts on my site.
Block Spam Texts
Q: How can I block spam texts and messages on my phone?
A: Text message spam is quickly becoming the most annoying aspect of owning a smartphone. What junk mail and telemarketing were to previous generations, text spam has become for millennials. There is a difference, of course, between frequent text messages from someone you don't like and the endless stream of offers and advertisements from total strangers. Keep in mind that some spammy ads may be cyber-criminals fishing for private information. Either way, there are easier ways to block these message-senders for good. Click here to learn how to block spam texts and messages on your phone.
Creepy Ads
Q: Ads are following me wherever I go online. Can I make it stop? I look at boots, for example, and I keep seeing ads for those boots.
A: I don't think I've ever met anyone who likes these ads. Most people are ambivalent, but a lot of us find mind-reading banner ads to be creepy and intrusive. This type of advertising can be very effective because it follows your browsing patterns and caters to your tastes. The culprit is called a "cookie," a tiny file that is downloaded to your computer. Most cookies are innocent and harmless, but they can have a disturbing effect as you browse. But you can pick and choose when you want cookies to be enabled. Click here for the steps to stop ads from following you around online.
Best Virtual Assistants
Q: I am torn between getting an Amazon Echo or Google Home device. Is one better than the other?
A: First, let me give you the short answer: They are both great, and your choice depends on what you're looking for. The Echo was a pioneer in the virtual assistant market, and Amazon has done a remarkable job expanding the scope of this groundbreaking device. While other tech companies are struggling to catch up, Amazon has already released a second generation of the Echo, developed the inexpensive Echo Dot, and heavily plugged the video-centric Echo Show. That's quite a fleet of devices, and the name "Alexa" now has a lot of cachet. However, Google is giving the retail giant run for its money, and Home has a lot of attributes you may find interesting – not to mention useful. Click here for a comparison of Echo and Home.
What questions do you have? Call my national radio show and click here to find it on your local radio station. You can listen to the Kim Komando Show on your phone, tablet or computer. From buying advice to digital life issues, click here for my free podcasts.
Copyright 2017, WestStar Multimedia Entertainment. All rights reserved.
Learn about all the latest technology on the Kim Komando Show, the nation's largest weekend radio talk show. Kim takes calls and dispenses advice on today's digital lifestyle, from smartphones and tablets to online privacy and data hacks. For her daily tips, free newsletters and more, visit her website at Komando.com.