Tech Q&A: Bitcoin tips, smartphone tax breaks, getting the most Out of Alexa and more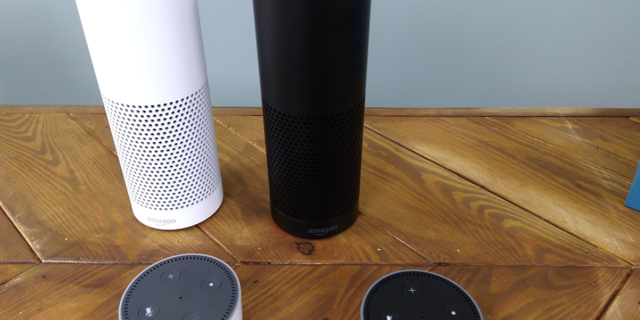 Echo's abilities
Q: I have had my Amazon Echo for over a month now. I use it to check the weather, traffic, and sports scores. But frankly, other than that, it's a speaker taking up space.
A: For many folks, the Alexa magic wears off pretty quickly, and – as you say – the Echo can feel like any other decoration. But before you regift your device to a distant relative, try commands that you haven't thought of before. Sometimes it's just a matter of what to say and how to say it, plus a plethora of inventive new skills. Click here for a list of little-known Alexa commands.
Buying into Bitcoin
Q: Where is the safest place to buy a Bitcoin?
A: Now that everyone is obsessing over Bitcoin – even people who had never heard of it only a few months ago – many amateur investors are dying to get their hands on the virtual currency. When any business opportunity explodes in popularity, so does the presence of scammers. In the virtual atmosphere of Bitcoin, you have to be extra cautious that you're buying something authentic. Bitcoin has a cool logo and a smattering of physical ATMs, but there is no physical, legal tender that you can hold onto and stick in your safety deposit box. It's best to learn everything you can. Click here for tips about Bitcoin, including how to buy it the right way.
Tech tax breaks
Q: I am a freelancer. Can I deduct the cost of my smartphone from my taxes? What about my internet bills and cable bills?
A: As you may already know, the number of independent contractors in this country is skyrocketing. The moment you sign a 1099, you should start tallying every valid expense you can, because the "self-employment" tax can be brutal. Some of these breaks are well known, like work-related mileage, the square footage of your home office, and lunch meetings with colleagues. These expenses may also include your gadgets, depending on how you use them. Dedicated contractors should consult a skilled accountant to make sure worksheets are filled out properly, but you may be surprised how many credits you can amass for purchasing the right tech for the right job. Click here for tech you can write off your taxes.
Winter phone hacks
Q: Is it OK to use my phone when it's really cold outside? I don't want to ruin it!
A: Most modern smartphones are durable and will function perfectly well in a range of environments. But your instincts are correct: Phones are vulnerable to extreme temperatures, and if you live in the far north, keep an eye on your phone while playing outside this winter. (As always, do you best to avoid moisture and exposure to melted snow, since water-damage is one of the leading causes of cell phone damage). Meanwhile, there are lots of clever ways to protect your phone from the elements when the mercury drops dangerously low. Click here for 5 cold weather hacks you'd wish that you had known sooner.
Windows wonders
Q: I just got a new Windows 10 laptop. Wow, it's so different from Windows 7. Any tricks you can share would be wonderful!
A: Quite a surprise, isn't it? For years, Windows has been the "old dependable" operating system, that one that barely changes from one generation to the next. (And they've been cautious ever since Windows Vista disappointed so many loyal users in 2007). But Windows 10 is something of a coup: It's more dynamic, innovative, and fun than any Microsoft upgrade in recent memory. There are all kinds of options and Easter eggs that users are still acclimating to. Click here for 10 Windows 10 features you should try.
What questions do you have? Call my national radio show and click here to find it on your local radio station. You can listen to the Kim Komando Show on your phone, tablet or computer. From buying advice to digital life issues, click here for my free podcasts.
Copyright 2018, WestStar Multimedia Entertainment. All rights reserved.
Learn about all the latest technology on the Kim Komando Show, the nation's largest weekend radio talk show. Kim takes calls and dispenses advice on today's digital lifestyle, from smartphones and tablets to online privacy and data hacks. For her daily tips, free newsletters and more, visit her website at Komando.com.