Tech brands pull April Fools' Day pranks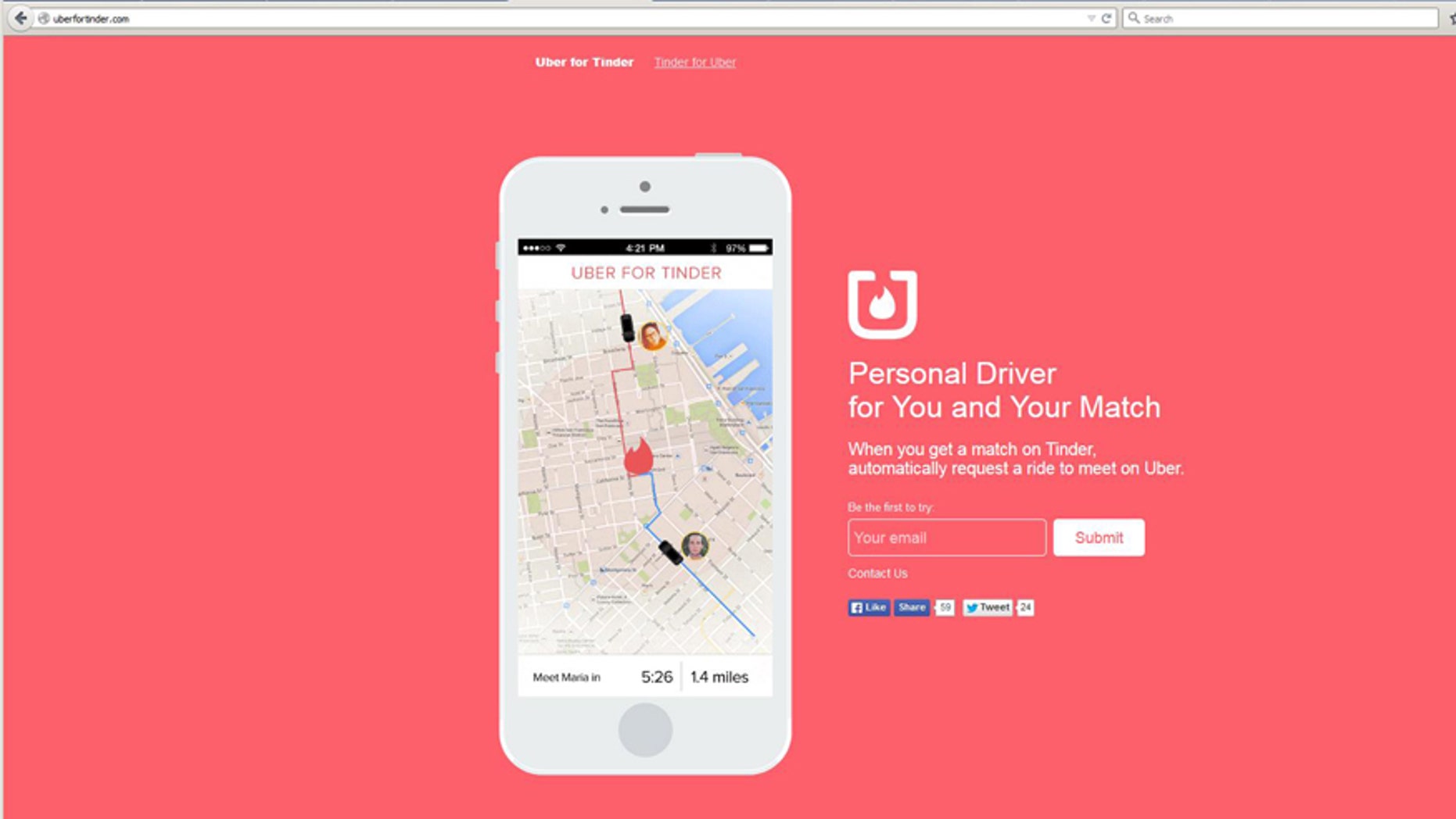 From Airbnb listings for homes in ancient Greece to Tinder matches between singles looking for a ride and Uber drivers, April Fools' Day is in full swing in the tech world. The unofficial holiday that falls on the first day of April every year offers a great marketing opportunity for established brands to show off their funny bones.
One of the more inventive April Fools' pranks was Samsung's announcement of its new Galaxy BLADE edge. According to the company's release, the item is the "world's first smart knife," which was "made with the modern chef in mind." The product basically has all of the trappings of a Samsung smartphone, but with sharp edge of a knife, allowing a master chef to chop "up to 50 percent faster." Need a way to keep track of your ingredients? The high-tech blade doubles as a wireless meat thermometer and baking tool.
From the kitchen to an exotic vacation, Airbnb is adding to its roster of exotic locales. The home-sharing site, popular with travelers looking for welcoming homes to stay in when out of town, added some listings that might be comfortable for the likes of Odysseus looking for a place to rest after the Trojan War. On Wednesday, Airbnb announced on its blog that the company had assembled a task force to look into "a serious bug in our system." Apparently, a pesky intern inserted a problematic code in the site's calendar API six years ago, which resulted in "guests losing track of time." The bug caused strange "time and paradox shifts." Where is that intern now? Spending time in a villa dating back to ancient Greece.
The off-kilter holiday has resulted in all kinds of other tongue-in-cheek tech offerings. Groupon announced a new service, Grouber, which provides cat-driven cabs. Yes, you read that correctly – cats. If you prefer romance with your cab rides, Uber and Tinder apparently teamed up for Tinder for Uber, which gives users the chance to simply swipe right or left to find the cab driver of their dreams. Uber for Tinder makes love connections a lot easier, by giving users the chance to "automatically request a ride" through Uber to meet up with their Tinder dates.
These are just a small sampling of strange April Fools' tech offerings. So, if you are confused as to why you might be hailing a feline-powered cab, adding your pet to your T-Mobile plan, or potentially staying at Plato's pad in Greece, keep in mind that you might have just been "April Fooled."