Taiwan asks Apple to blur satellite image of radar defense station in Maps app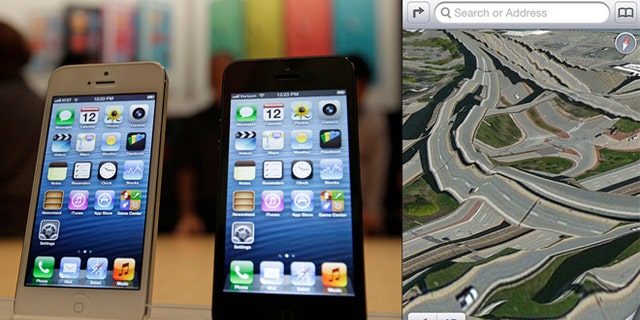 TAIPEI, Taiwan – Taiwan is asking Apple Inc. to blur a map image of its new $1.4 billion early warning radar station that can detect aircraft and missiles coming from as far as western China.
Defense Ministry spokesman David Lo said Tuesday that Apple should follow its rival Google in using only low-resolution satellite pictures to show sensitive facilities. He acknowledged the military should also try to camouflage them.
The 10-story high radar installation built with U.S. technology is expected to go online later this year. It's near the Hsinchu Air Base in northern Taiwan.
The satellite picture that can be viewed with iPhones is believed to have been taken a year ago.
Local media say the radar installation can monitor targets, determine their speeds and fire missiles to intercept them.
Apple CEO Tim Cook apologized last month for the company's error-ridden new mobile mapping service, pledging to improve the application installed on tens of millions of smartphones and, in an unusual mea culpa, inviting frustrated consumers to turn to the competition.
In a letter posted on Apple's site, Cook said Apple "fell short" of its own expectations.
"Everything we do at Apple is aimed at making our products the best in the world. We know that you expect that from us, and we will keep working nonstop until Maps lives up to the same incredibly high standard," Cook said.
"While we're improving Maps, you can try alternatives by downloading map apps from the App Store like Bing, MapQuest and Waze, or use Google or Nokia maps by going to their websites and creating an icon on your home screen to their web app," Cook wrote.
Apple released an update to its iPhone and iPad operating system last month that replaced Google Maps with Apple's own map application. But users quickly complained that the new software offered fewer details, lacked public transit directions and misplaced landmarks, among other problems.
People have been flocking to social media to complain and make fun of the app's glitches, which include judging landscape features by their names. The hulking Madison Square Garden arena in New York, for instance, shows up as green park space because of the word "garden."
Until the software is improved, Cook recommended that people use competing map applications to get around -- a rare move for the world's most valuable company, which prides itself on producing industry-leading gadgets that easily surpass rivals.