Tactical gear to tailgate in style this Super Bowl
Head into game day tailgating armed with some tactical gear to maximize your Super Bowl fun. From a bottle opener made out of a cannon round fired from a fighter jet to a military-grade stealth drinking system, here are 10 ways to gear up for the big game with a tactical spin.
20mm Vulcan Bullet and .50 Caliber Bullet Bottle Openers
Don't be that person who forgot a bottle opener! Be the person with a bottle opener that was fired by an F-16 fighter jet.
Made by Lucky Shot, the 20MM Vulcan Bullet Bottle Openers are made from real, demilitarized, recycled, fired shell casings so you may find genuine scratches on it from when it was used by the military.
What you won't find are any explosives, live primers or powder because Lucky Shot makes sure they are completely safe.
For a smaller option, go for a 50 Caliber Bullet Bottle Opener. It is about one third of the size of the 6.5-inch 20mm Vulcan Bullet cannon round.
The 20MM Vulcan Bullet Bottle Opener is available for $24.99 and the .50 Cal in brass for $12.99. And you can personalize either bottle opener with engravings for game day.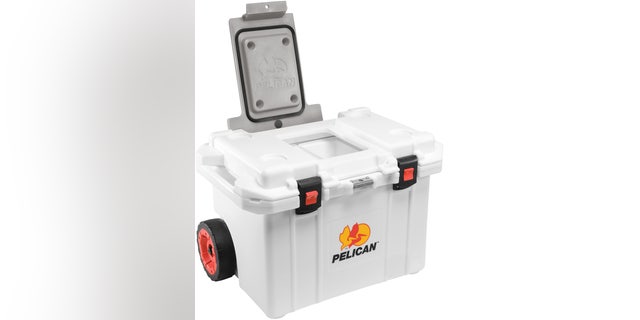 Military-grade cooler
It is not a tailgate without a cooler.
Have the toughest, military grade cooler on game day and hook yourself up with a Pelican.
Pelican is synonymous with mobile armories for the military. They are a go-to because they provide ultra tough, shock absorption protection for rifles, pistols and other weapons.
TOP NEW GEAR FOR HUNTERS IN 2017
Now they are applying that know-how to provide maximum performance for your partying. Pelican coolers will even keep your ice, icy for five whole days.
The Pelican 55 quart Wheeled Cooler has easy access with a little hatch designed into the lid to pull out a drink without opening the whole cooler. Also built into the cooler are a bottle opener and cup holders.
This cooler is made to move and keep the party mobile. The smart design has heavy-duty wheels with a handle that you can pull like a luggage wheelie – making transporting a Super Bowl-worth of drinks much easier.
Pelican makes coolers from 20 quarts through to mega party of 250 quarts. The 55 quarts retails for about $335.00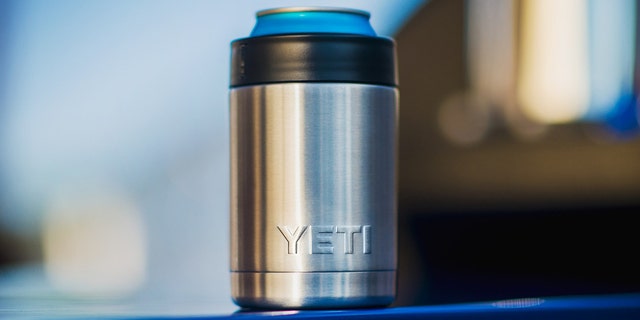 Ultimate beer coolie 2.0 and game day cocktail rambles
Be the envy of your fellow tailgaters with the YETI Colster.
The Colster is compatible with 12-ounce cans, longnecks and sodas. Their special tech keeps the beverage locked in tight while it keeps your beer cold way longer than your friends' beer.
No matter how hard you party, this Colster made of stainless steel will hang in there.
Bringing your favorite cocktail to the party? The Rambler bottle is a great call as a Game Day cocktail delivery system. It will hold 36 ounces for you and keep it just as cold as when you created your Super Bowl 2017 creation.
The Colster is available for $29.99.and the Rambler for $49.99.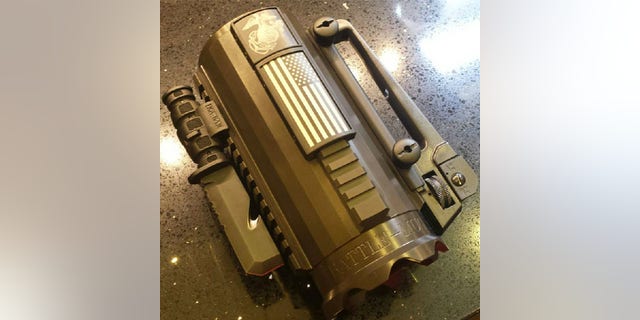 Battle Mug
Make a statement with the Battle Mug with an AR 15 carry handle.
This two-pounder is made from a 10.5 pound solid bar of 6061 T6 billet aluminum and can hold 24 ounces of beer. It has Picatinny rails so you can attach an AR15 carry handle to use as a handle, as well as anything else Picatinny-friendly, like scopes.
The Battle Mug can even be personalized with laser-engraved custom messages.
This conversation starter is available for $189.00 and a smaller Battle Mug Combat Cup for $149.00. For a lower price point, the Battle Mug Polymer Edition can be purchased for $45.00.
Stealth drinking system: The HydroBak
Keep yourself in top form for game day and gear up with a hydration system built for the world's best military tactical professionals. The HydroBak is designed for operators who need to be fast and light – and hydrated to maximize performance in combat.
Made by Camelbak, this hydration system is so well designed you won't even notice it is on. Strap on the HydroBak and effortlessly sip that water throughout the day on the go. The design will keep your water refreshingly cool.
You can also leverage the HydroBak for your game day beverage of choice on the go.
The HydroBak includes the Antidote Access Port means you can also fill it with beer and then easily clean it afterwards, so it is ready to go with water on your next hike.
This Camelbak model is also ideal for women because it will also comfortably fit a smaller frame. The HydroBak will carry 1.5 liters of water (or beer) and is available for $50.00.
Tactical chair
Don't be that person standing while your buddies are comfy in their camp chairs. Come prepared with a tactical game day throne.
Helinox has introduced a tactical line based on the award winning Chair One. It comes in options like Duck Camo and Black Multicam.
Ultra convenient to transport, it fits easily into a bag or backpack. Very tough and durable while being super comfortable, it only weighs 2.2 pounds and it is available from about $110.00.
For more fun tactical spin ideas to take your Super Bowl partying to the next level, click here to join the conversation with top military tactical professionals and explorers on how they party and take advantage of the best gear.