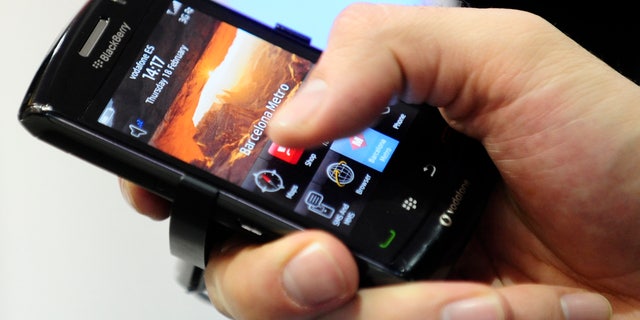 NEWYou can now listen to Fox News articles!
Phone companies know where their customers' cell phones are, often within a radius of less than 100 feet. That tracking technology has rescued lost drivers, helped authorities find kidnap victims and let parents keep tabs on their kids.
But the technology isn't always used the way the phone company intends.
One morning last summer, Glenn Helwig threw his then-wife to the floor of their bedroom in Corpus Christi, Texas, she alleged in police reports. She packed her 1995 Hyundai and drove to a friend's home, she recalled recently. She didn't expect him to find her.
The day after she arrived, she says, her husband "all of a sudden showed up." According to police reports, he barged in and knocked her to the floor, then took off with her car.
The police say in a report that Mr. Helwig found his wife using a service offered by his cellular carrier, which enabled him to follow her movements through the global-positioning-system chip contained in her cell phone.
Mr. Helwig, in an interview, acknowledged using the service to track his wife on some occasions. He says he signed up for the tracking service last year. "AT&T had this little deal where you could find your family member through her cell phone," he says. But he didn't use it to find his wife that day, he says. Mr. Helwig, who is awaiting trial on related assault charges, declined to comment further about the matter. He has pleaded not guilty.
The allegations are a stark reminder of a largely hidden cost from the proliferation of sophisticated tracking technology in everyday life -- a loss of privacy.
Global-positioning systems, called GPS, and other technologies used by phone companies have unexpectedly made it easier for abusers to track their victims. A U.S. Justice Department report last year estimated that more than 25,000 adults in the U.S. are victims of GPS stalking annually, including by cell phone.
In the online world, consumers who surf the Internet unintentionally surrender all kinds of personal information to marketing firms that use invisible tracking technology to monitor online activity. A Wall Street Journal investigation of the 50 most-popular U.S. websites found that most are placing intrusive tracking technologies on the computers of visitors -- in some cases, more than 100 tracking tools at a time.
Read more at the Wall Street Journal.