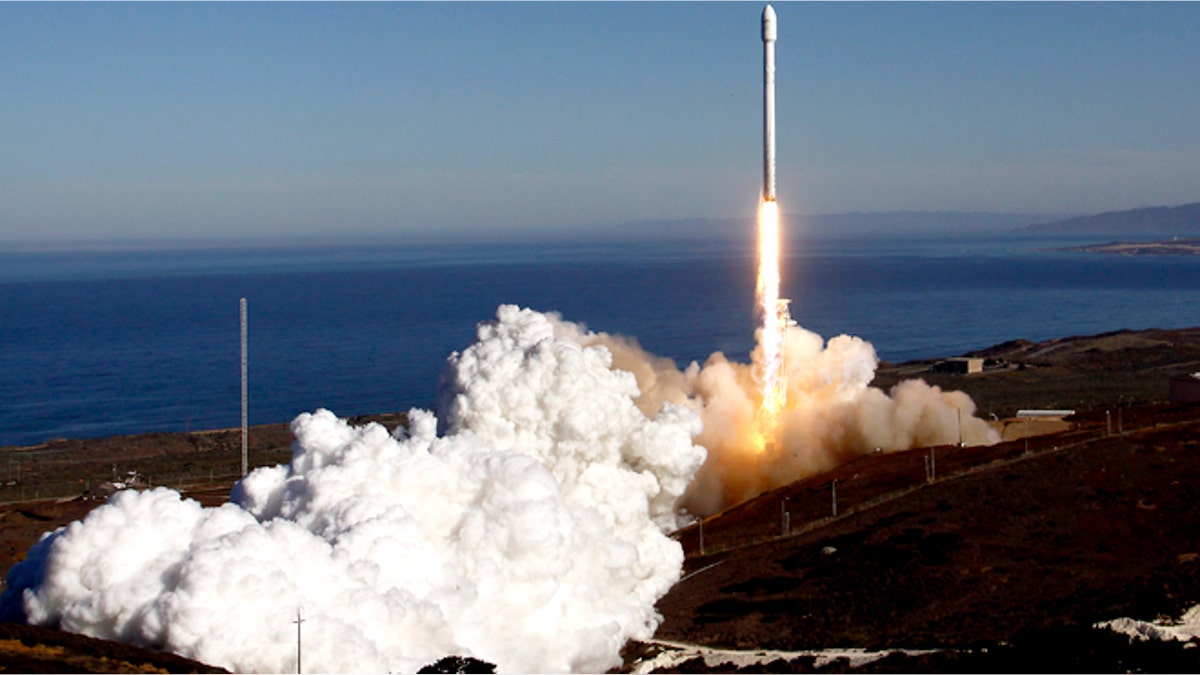 Space Exploration Technologies Corp., the start-up rocket-maker headed by billionaire Elon Musk, moved a step closer to launching military and spy satellites this week.
The U.S. Air Force said the Hawthorne, Calif.-based company known as SpaceX has completed the first of three missions needed to qualify for carrying military and intelligence satellites, which are generally bigger and more expensive than their commercial counterparts.
While the Sept. 29 liftoff of the upgraded Falcon 9 rocket from Vandenberg Air Force Base, Calif., launched civilian satellites Cassiope, CUSat, Dande and Popacs into orbit, the mission nevertheless counted toward military certification, the service said in a news release.
"This flight represents one of many certification requirements jointly agreed to between the Air Force and SpaceX," Lt. Gen. Ellen Pawlikowski, the head of Space and Missile Systems Center at Air Force Space Command, said in the statement.
Under a June 2013 Cooperative Research and Development Agreement (CRADA) between SpaceX and the Air Force, the company must perform at least three successful flights of a common launch vehicle configuration to be considered for launching critical and high-cost National Security Space (NSS) payloads, according to the release.
SpaceX has since completed on Dec. 3 and Jan. 6 two more launches of that version of the rocket, known as version 1.1, but the command is still determining whether they will meet the certification requirements. The two-stage, medium-lift rocket was designed in part to someday carry astronauts, in addition to spacecraft and cargo.
In addition to commercial business, the company has a $1.6 billion contract with NASA for at least a dozen cargo resupply flights to the International Space Station. It also plans to compete in the military market against United Launch Alliance LLC.
The latter is a joint venture of Lockheed Martin Corp. and Boeing Co., the government's sole provider of medium– and heavy-lift rocket launches as part of a program called Evolved Expendable Launch Vehicle, or EELV.
The Air Force alone last year budgeted some $1.9 billion for five EELV launches, or $376 million per mission. While government officials say a strategy to buy the launches in bulk has resulted in savings, they also want to open the program to competition from such companies as SpaceX and Orbital Sciences Corp. to curb costs.