Scientists tout data storage breakthrough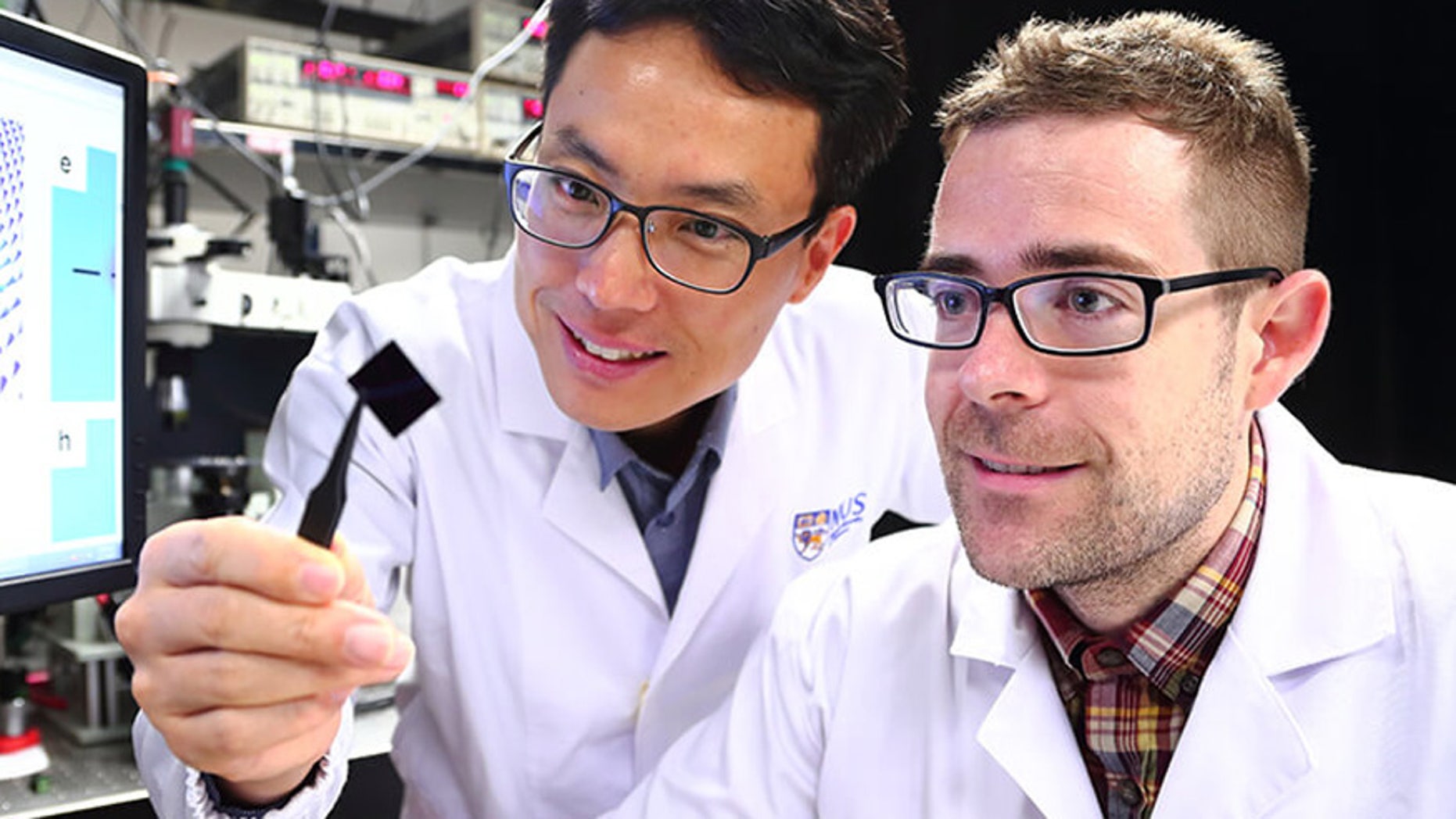 Scientists are touting a new ultra-thin film technology as a major breakthrough in data storage and processing.
Researchers at the National University of Singapore's (NUS) Faculty of Engineering invented the film, which was developed in collaboration with Brookhaven National Laboratory, Stony Brook University, and Louisiana State University. The film harnesses tiny, swirling magnetic textures called skyrmions that can be used for data storage and processing on magnetic media such as hard drives.
ENCODED BLING: DIAMONDS COULD STORE HUGE AMOUNTS OF DATA
Skyrmions have typically been stabilized using a magnetic field. However, the film invented by NUS combines cobalt and palladium to create stable magnetic skyrmions at room temperature. The result is a nano-sized thin film for devices that will use less power and work faster than other storage products.
Dr. Shawn Pollard of the NUS Department of Electrical and Computer Engineering said in a press release, "It is really unexpected for us to find both large DMI and skyrmions in the multilayer film we engineered. What's more, these nanoscale skyrmions persisted even after the removal of an external biasing magnetic field, which are the first of their kind."
HIGH-TECH SCHOOL BUS 'STUDY HALL' HELPS STUDENTS IN SOUTH CAROLINA
The team is currently studying the interaction between different nanoscale skyrmions, as well as how they interact with electrical currents to continue developing skyrmion-based electronics, according to NUS.
The breakthrough was reported in the scientific journal Nature Communications on March 10.