Samsung ramps up smartphone strategy, touts larger curved screen device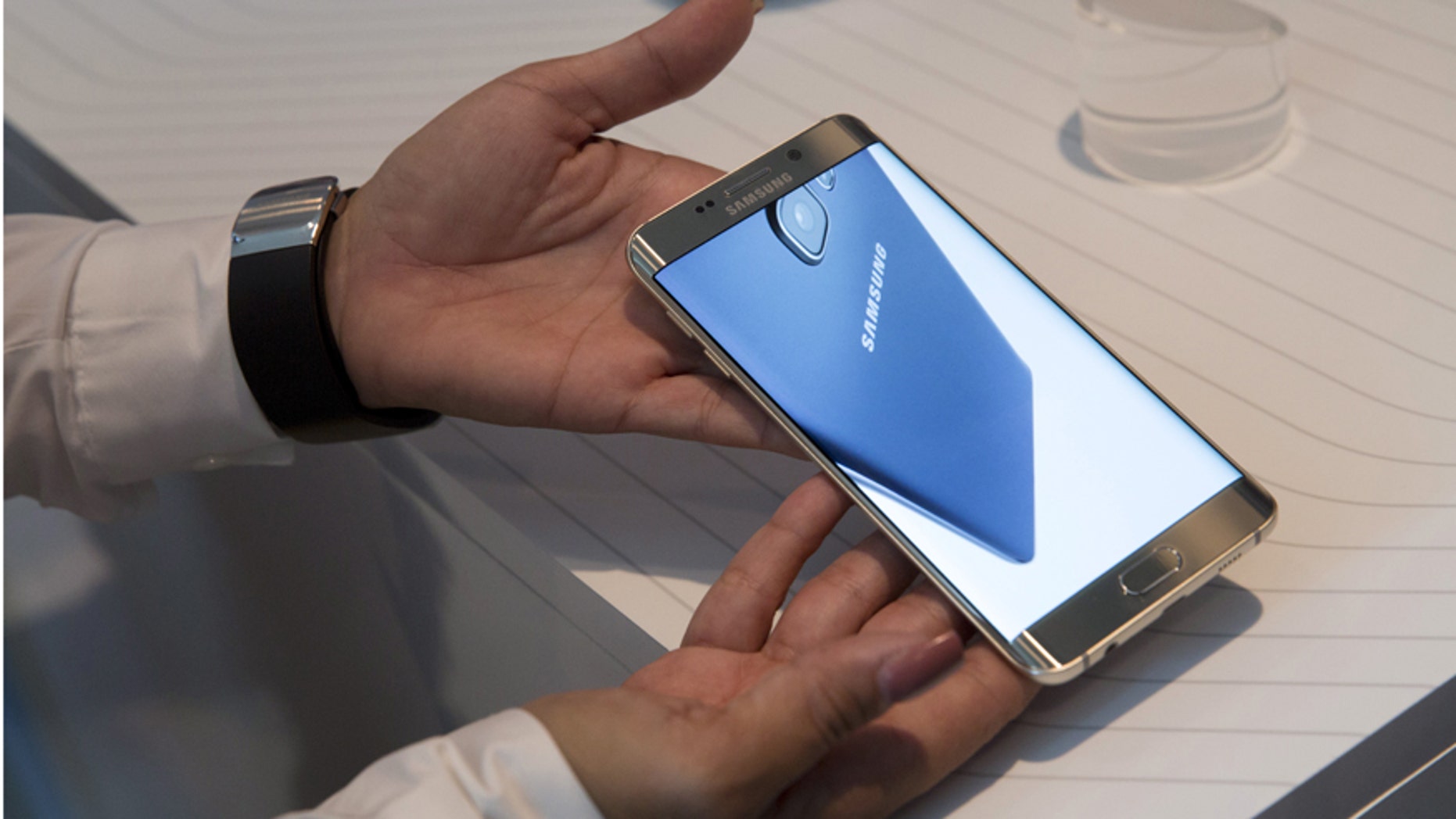 Samsung ramped up its smartphone strategy Thursday, unveiling its new Galaxy S6 edge+ and Note5 devices at a glitzy event in New York's Lincoln Center.
Like the Galaxy S6 edge, the edge+ has dual curved edges, but comes with a 5.7-inch display, larger than its predecessor's 5.1-inch screen.
"Today, the journey continues in the large screen category that Samsung created," said JK Shin, CEO of Samsung Electronics' IT and Mobile Division, during the launch. "We're still betting big – the fact is that we're all using our smartphones in two major ways – as multimedia consumers and as multitaskers."
Touted as ideal for multimedia users, the edge+'s dual edges offer users a shortcut from any screen to their contacts and apps.
Related: Samsung Unpacked event: What to expect
Like the edge+ the Galaxy Note5 also comes with a 5.7-inch Quad HD Super AMOLED 2560x1440 pixel screen. Both devices run Android 5.1 and come with 64-bit Samsung Exynos 7420 processors, 16 megapixel rear cameras, 5 megapixel front cameras, and 4GB of RAM.
"This is the most RAM that we have ever included on our phones," said Justin Denison, head of mobile products for Samsung Electronics America, during the launch.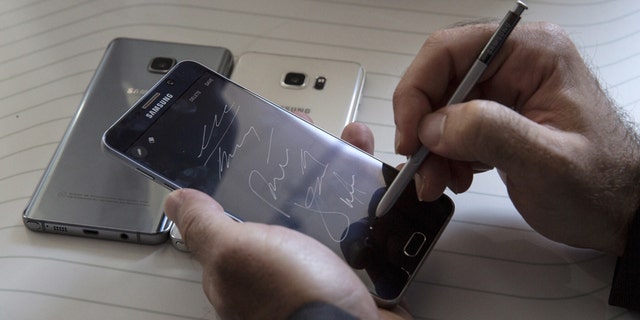 Samsung has also enhanced the Galaxy Note5's S pen stylus and made the device thinner and slimmer than its predecessor, the Galaxy Note4. The Note5's narrower bezel and curved back make it easier to use with one hand, according to Samsung.
The company also unveiled its Samsung Pay mobile payment service Thursday. Samsung Pay will launch in September and work with both Magnetic Secure Transmission (MST) and Near Field Communication technologies.
The Galaxy S6 edge+ will be available in the U.S. in Black Sapphire and Gold Pearl, with the Galaxy Note5 available in Black Sapphire and White Pearl. Both phones will come in 32GB and 64GB options, available from AT&T, Sprint, T-Mobile, U.S. Cellular and Verizon Wireless.
Carriers are offering a host of pricing options. AT&T, for example, is offering the 32GB Galaxy Note5 for $0 down and 30 payments of $24.67 under its Next 24 plan. The Galaxy S6 edge+ is available for $0 down and 30 payments of $27.17 under the same plan.
For customers that sign up before Sept. 30, T-Mobile is offering the 32GB Galaxy Note5 for $0 down and $25 a month and the Galaxy S6 edge+ for $0 upfront and $28.50 a month (over 18 months) via the carrier's Jump! On Demand service.
Related: Apple 'iPhone 6s' rumor roundup
The devices will also be sold at a number of retailers, including Samsung Experience Shops at Best Buy, Amazon.com, Target and certain Walmart stores.
Samsung said that the new phones will be available in stores in the U.S. and Canada on Aug. 21, with pre-orders starting at 3 p.m. ET Thursday.
The tech giant blazed a trail for so-called "phablets" or large-screen smartphones that can function as tablets, when it launched the first Galaxy Note in 2011.
Last year, however, Apple increased the pressure on Samsung when it launched its iPhone 6 Plus, which boasts a 5.5-inch display. Rumors are already swirling that Apple will unveil its next-generation iPhones at an event on September 9th.
Follow James Rogers on Twitter @jamesjrogers